How to set up for Pan cooking
A PAN WITH A PLAN
As long as it's not made from wood or plastic, you can use just about any pan on the EGG. But just because you can doesn't mean you should. A pan isn't a passive vessel, it's an active component that contributes to the character of the food that emerges from it. Watch our video below on how to set up for pan cooking.
How to set up for a direct pan cook
On the EGG, you can pan cook either directly or indirectly. For a direct cook, light your EGG in the usual way, and then add a Searing Grid. Once your EGG is up to temperature, simply place your pan on top and close the lid — perfect for frying and sauteeing.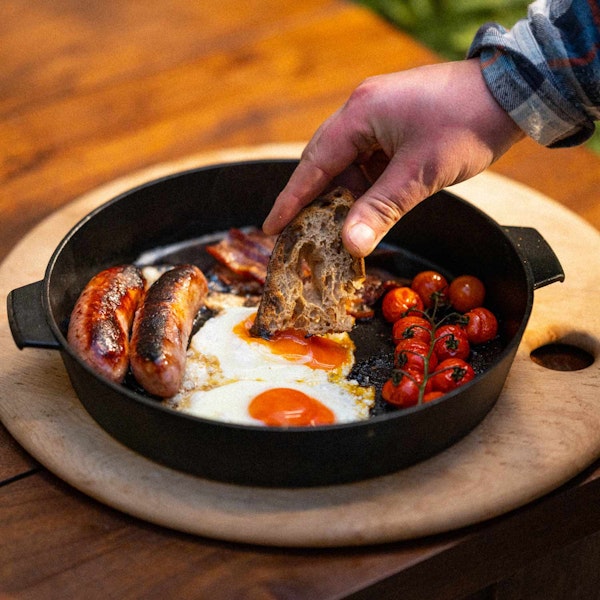 How to set up for an indirect pan cook
For an indirect cook, light your EGG in the usual way. When the ceramics have warmed up, add your ConvEGGtor, close the lid and bring your EGG to temperature. Then, add your pan. This is a great cooking method for chillis, stews and more.