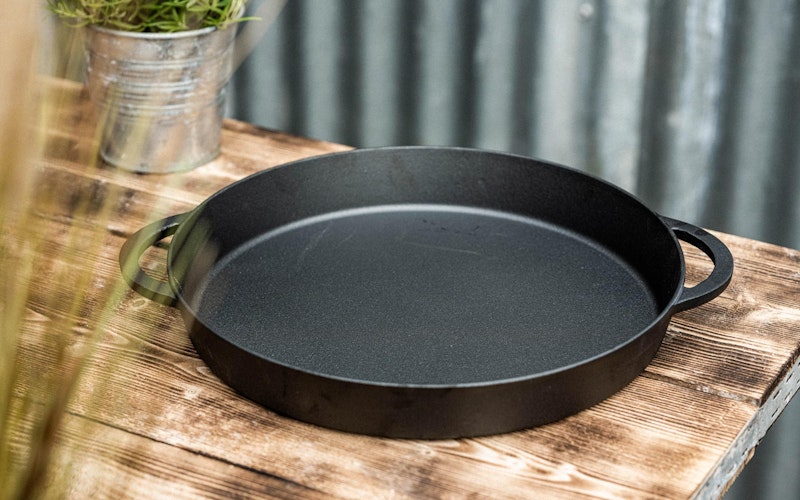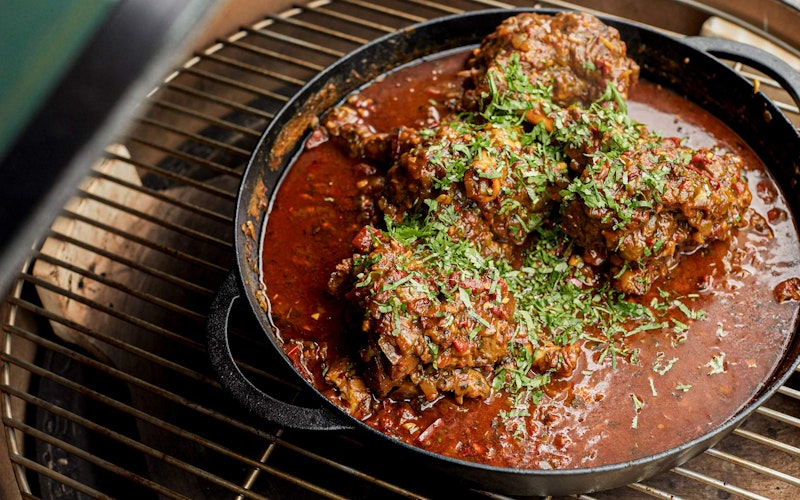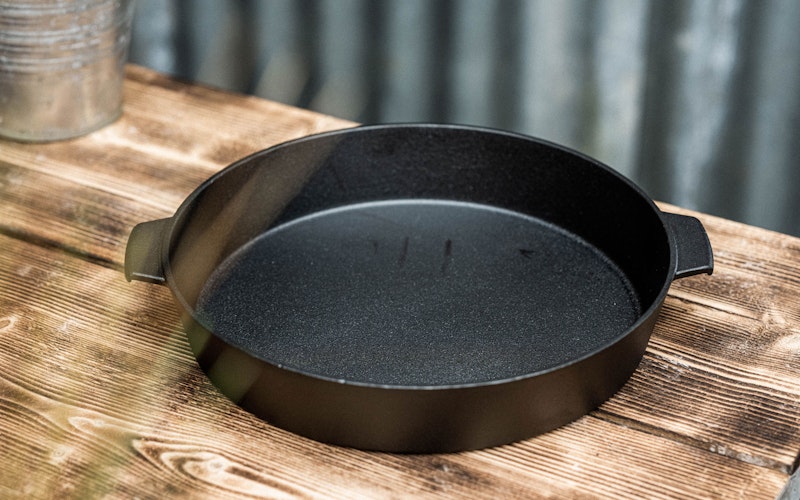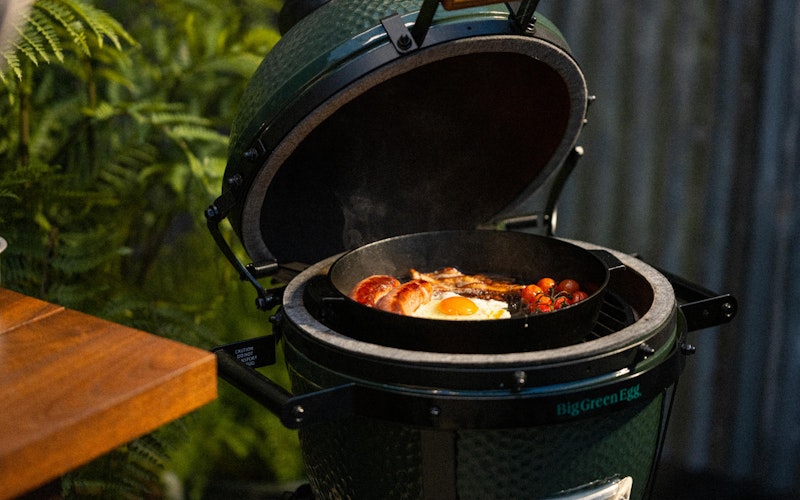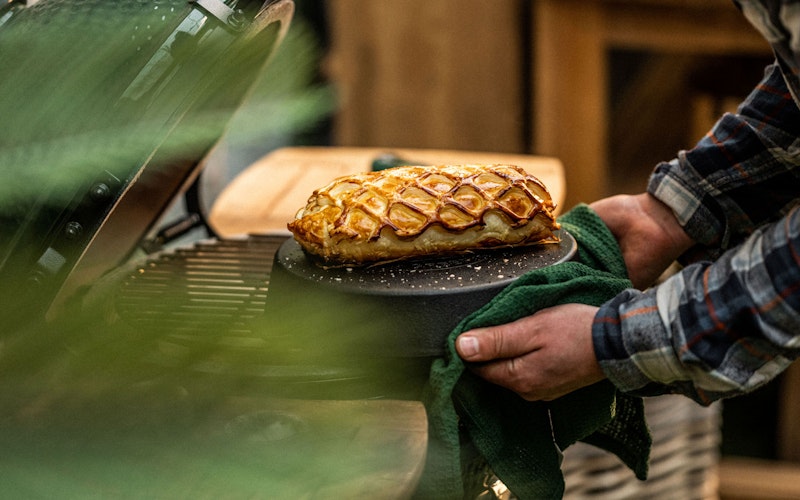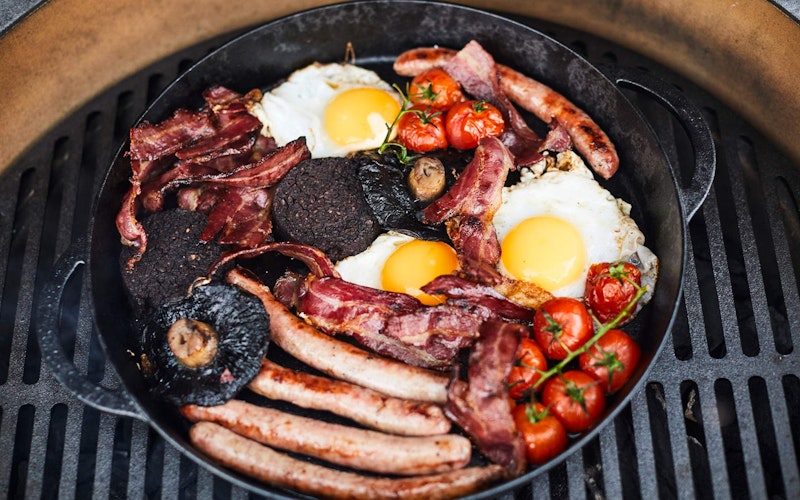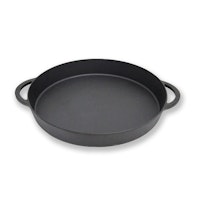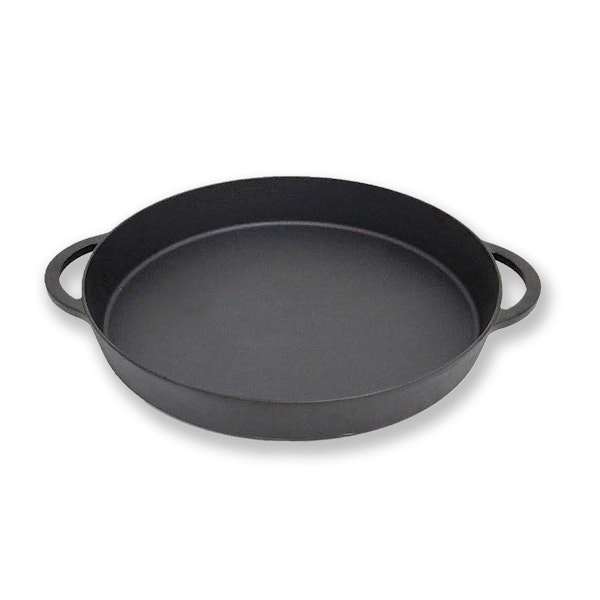 Cast Iron Skillet
Our Cast Iron Skillet is designed for a lifetime of usage. High quality, attractive, with two grip handles to make your life easier, you'll find you go back to it again and again. Thankfully, this is a pan that will only get better with age.
Code: AC6809
From EGG to table
Not only is cast iron the perfect material for frying, searing or browning meat, its heat retention and good looks make it ideal for serving food in.
High-Quality & Heavy-Duty
Cast iron may be heavy but you'll find it's well worth the extra muscle power. Economical, durable and a great way to add extra flavour to dishes - there's a reason why restaurant chefs favour it.
Handled for manoeuvrability
Our skillets come with two easy-to-grip handles, making them simple and safe to move around during or after a cook.
The undisputed champion of flavour
Better heat retention means incredible crusts, chars and barks, whether you're cooking meat, fish or veg. What's more, every time you cook in your cast iron pan, you are making it better by seasoning it. Flavourful oils and fats work their way into the surface, enhancing your cooks. Look after your cast iron, and it'll reward you with a lifetime of great tasting food.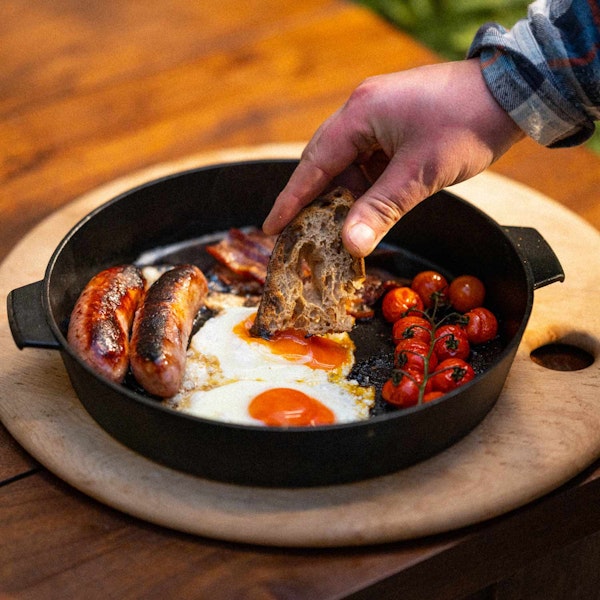 FAQs
Cooking in a skillet is just like searing. The only difference is that more of your food will be in contact with the cooking surface. That's ideal for cooking foods that benefit from an even crust. A full English breakfast is perfect in a skillet, as you'll crisp up the bottoms of your fried eggs, and give your sausages and bacon a beautiful, even char.
As a cooking surface, cast iron has the amazing ability to retain seasoning. That means, after a few cooks, your food will begin to taste better than if you'd cooked on a non-cast iron surface. But with great power comes great responsibility! You'll have to re-season your cast iron with oil and a paper towel after each cook. Just rub it down once it's cool enough, and you're all set.
Firstly, never dishwash or submerge your cast iron in water. To clean on the EGG, simply bring your EGG up to a high temperature and use one of our Scrubbers to remove any debris. Then wipe down with oil to re-season.