How to set up for Roasting
When should I roast?
If your cook is likely to take longer than 20 minutes, and will need a cooking temperature of 200˚C or less, roasting is probably the cooking mode for you. Low & Slow and Hot Smoking are also forms of Roasting but at much lower temperatures.
How to set up for roasting
Load and light your EGG. Once the ceramics are warmed up and you are close to your recipe's target temperature, insert your ConvEGGtor onto the Fire Ring, place the Stainless Steel Grid on top and close the lid. The temperature will drop but don't worry, it will come back up. When you are 10˚C from your target temperature again, adjust your rEGGulator and draft door by half then in 1cm increments until the temperature stops fluctuating. After about 10 minutes, you'll be ready for a roast.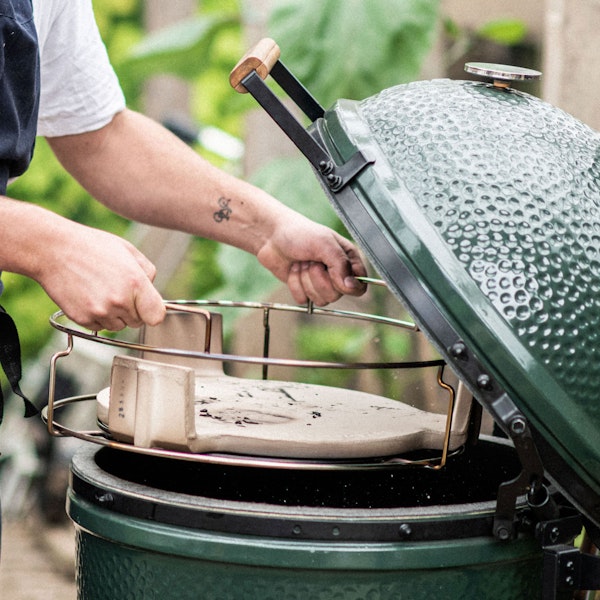 Types of roasting
The most basic roast is the one you know and love — the one you cook a whole chicken or joint of beef with. The Low & Slow, as your might guess, is exactly the same, just at around 110˚C-140˚C. Smoking is also the same again, just with the addition of woodchips or chunks to your charcoals.