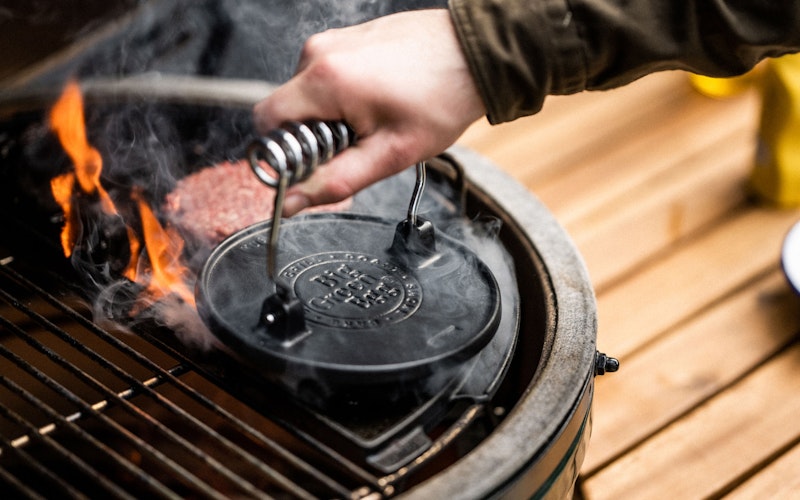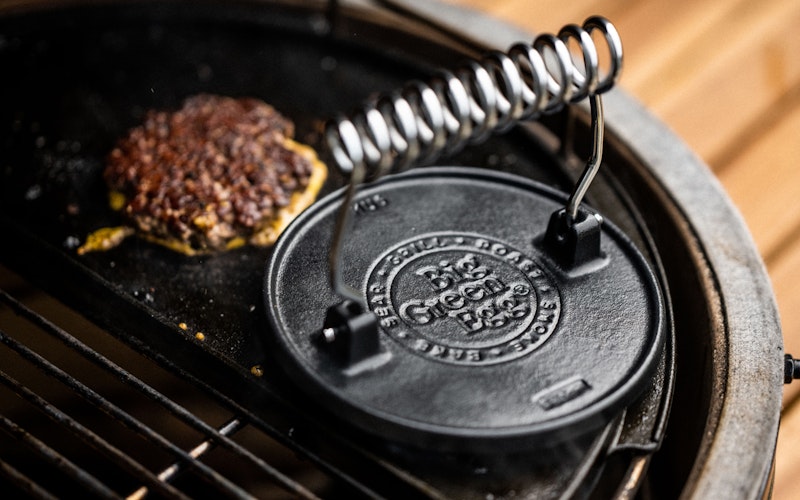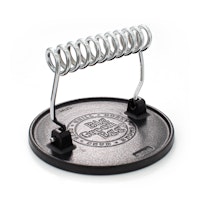 Cast Iron Burger Grill Press
£ 25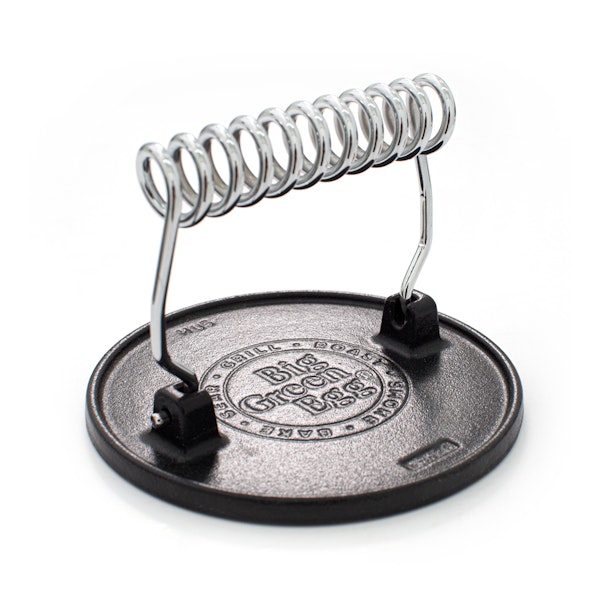 Cast Iron Burger Grill Press
The new Big Green Egg Cast Iron Grill Press is a simple, practical and highly durable tool that will help you improve your grilling game. It can be put to good use when making smash burgers, creating perfect sear marks on steaks or seafood, applying pressure to a panini or cheese toastie, or stopping thinly sliced meats such as bacon from curling as they cook.
Heavy-duty enamelled cast iron construction
Cool-grip spiral handle provides a safe, comfortable grip
Keeps food flat as it cooks and distributes heat evenly
Dishwasher-safe
Code: AC6517
How to make the perfect "smash" burger
Where the Grill Press really comes into its own is in the creation of the smash burger. Set your EGG for direct cooking at 200°C. Lightly oil a heated griddle or plancha. Shape your minced beef into loose balls, place these in the hot pan, then use the weight of the Grill Press to push down until a thin patty is formed. You should only turn the patties once, so be sure to get good purchase underneath to retain the caramelised layer on the bottom. The result should be something approaching the ideal burger, with crispy edges and a juicy centre.
You'll find a full recipe for our perfect burgers below.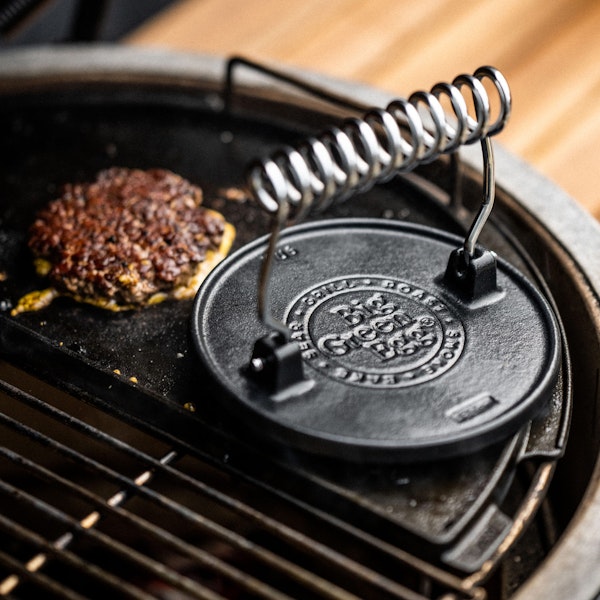 FAQs
As a cooking surface, cast iron has the amazing ability to retain seasoning. That means, after a few cooks, your food will begin to taste better than if you'd cooked on a non-cast iron surface. But with great power comes great responsibility! You'll have to re-season your cast iron with oil and a paper towel after each cook. Just rub it down once it's cool enough, and you're all set.
Firstly, never dishwash or submerge your cast iron in water. To clean on the EGG, simply bring your EGG up to a high temperature and use one of our Scrubbers to remove any debris. Then wipe down with oil to re-season.
If you have a lot of grease or food remnants on cooking surfaces, just turn up the temperature, leave it for half an hour or so and it will burn off like a self-cleaning oven. For any stubborn areas or carbonised food you can always use the mesh scrubber or ash tool. Ceramic or cast iron parts should NOT be immersed in water.