OVERVIEW
The Boxing Day Toastie. An absolute classic that we almost certainly don't need to provide a recipe for; not only are we confident that you know how to put leftovers in between two bits of bread, but you'll no doubt prefer a different combination of ingredients to what we have suggested here. That said, we wanted to include it as there's a nifty trick for getting those panini-style lines on the EGG.
METHOD
Load and light your EGG. You're looking to cook directly at 200˚C.
Heat a two Half Moon Cast Iron Plancha Griddles in the EGG for 25 minutes (or just one plancha and a Cast Iron Skillet – both methods will work).
Divide the ingredients evenly into 4 sandwiches with the brie and sage on top.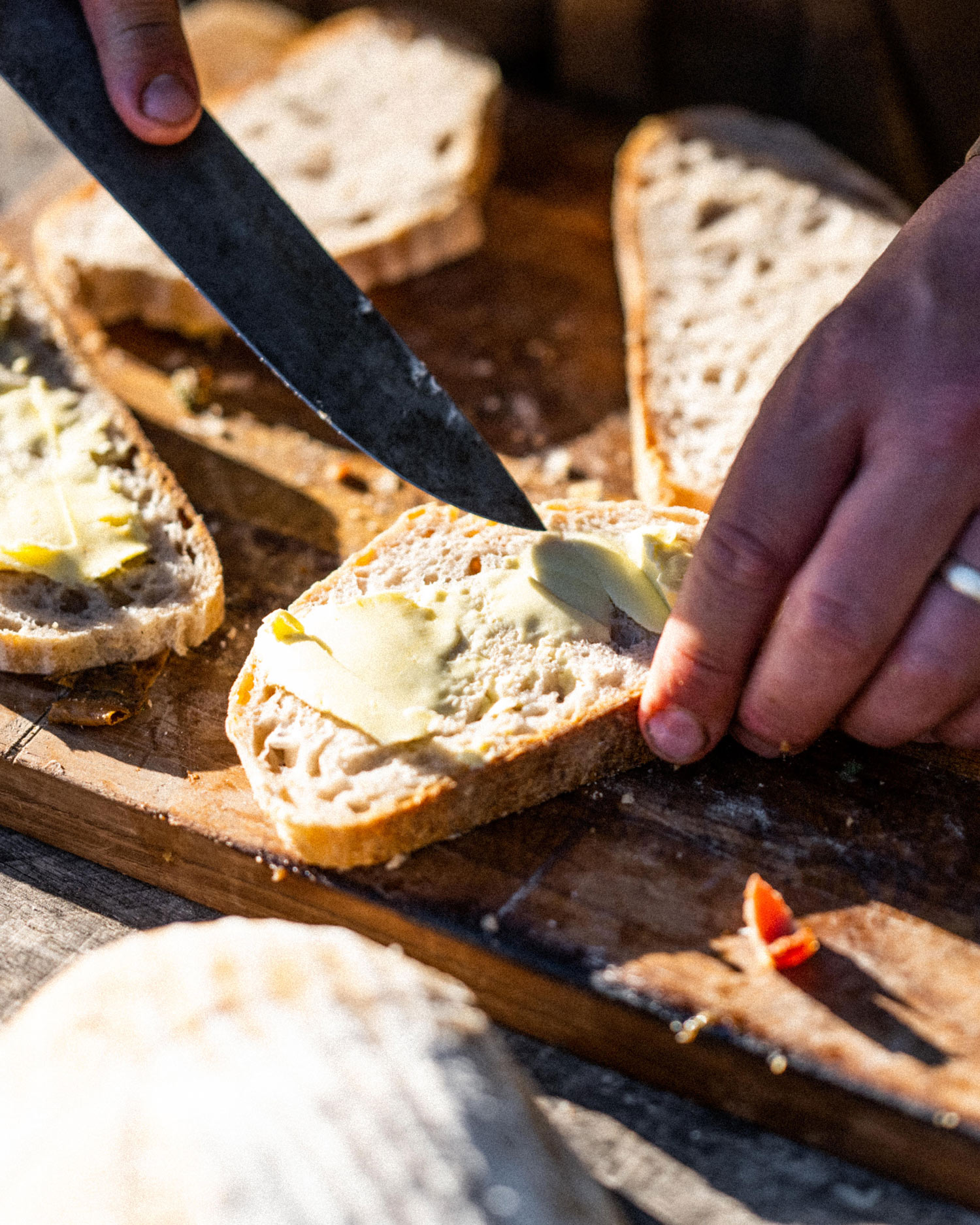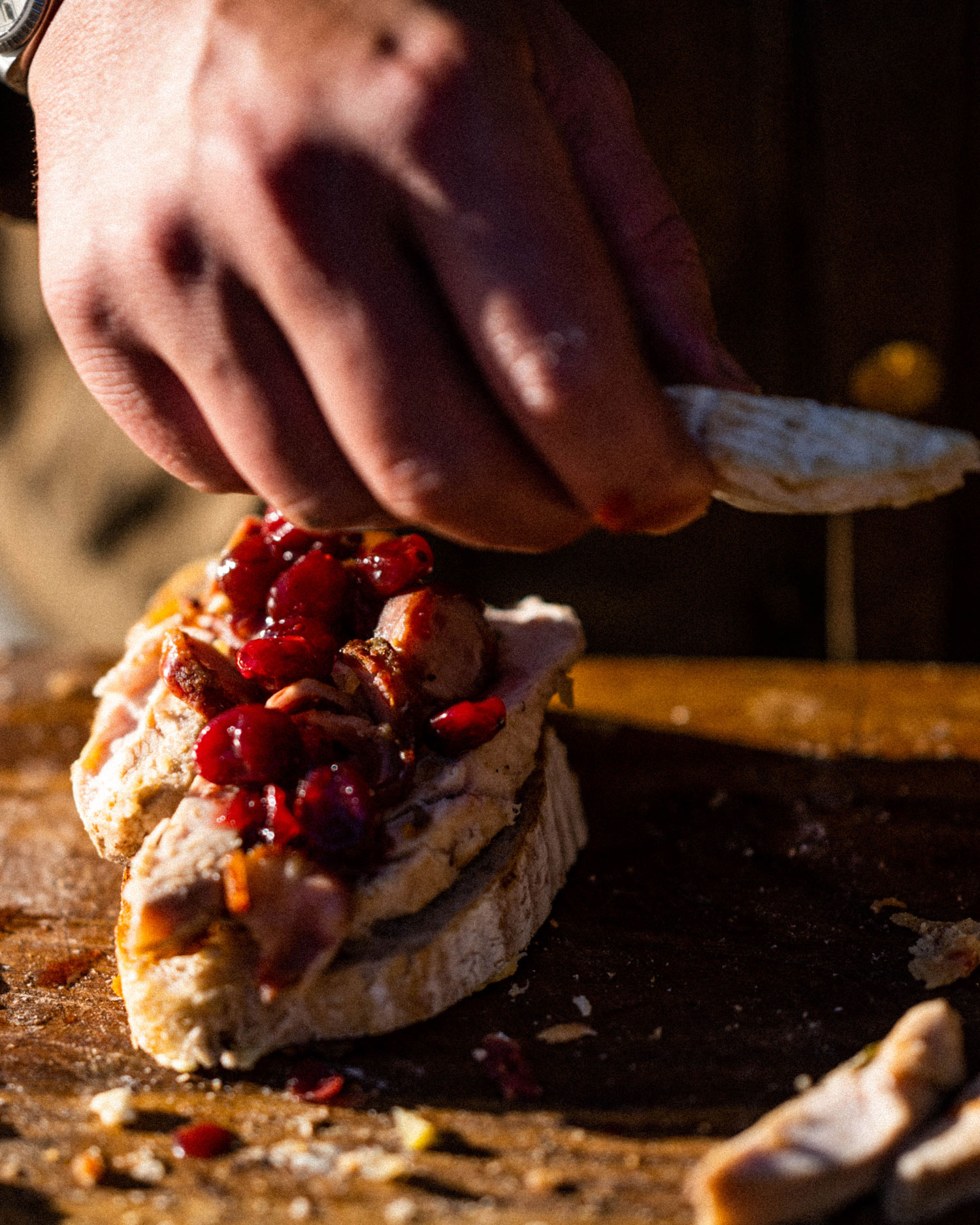 Carefully place either two or four sandwiches on one plancha (depending on the size of your bread) and place the second plancha or skillet on top. Cook for 5 minutes, carefully flip over and repeat until the bread is crisp and the cheese is oozing out of your sandwiches.