CURE YOUR SALMON
The night before you want to smoke your salmon you need to cure it. Place it skin side down in a baking tray. Mix the salt, sugar and seaweed together and liberally scatter over your salmon, ensuring that no flesh is visible. Leave for 90 minutes.
Wash off the curing mixture with cold running water but catch the seaweed flakes in a sieve. Dry the salmon with kitchen towel and reapply the seaweed flakes. Now leave uncovered (this is important) in your fridge overnight.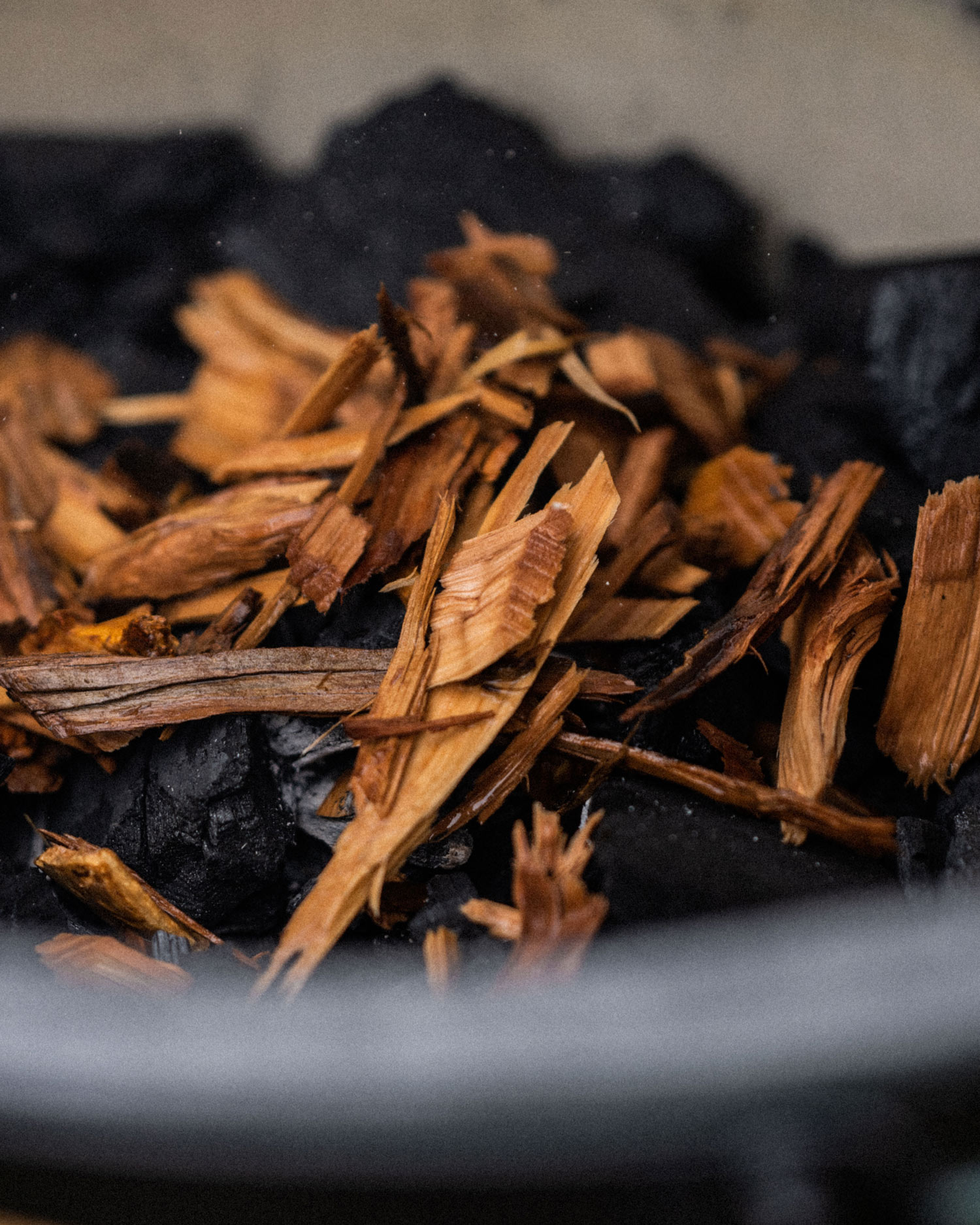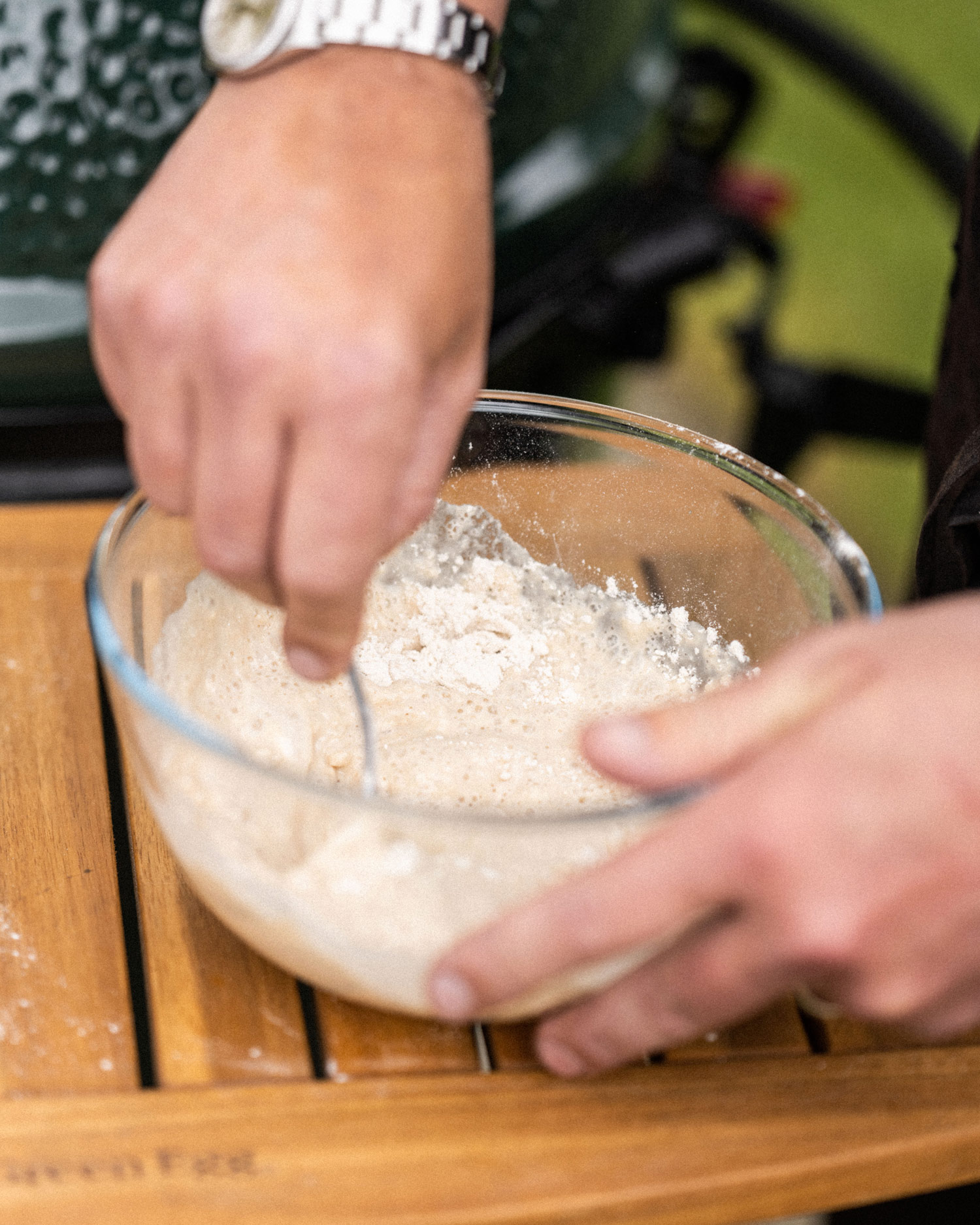 SET UP YOUR EGG
Set up your EGG for indirect cooking with the ConvEGGtor. The target temperature is 120˚C.
SMOKE YOUR SALMON
When you are ready to smoke your salmon, add a handful of smoking chips to your EGG and smoke at 120˚C until the internal temperature is 60˚C. Remove from the EGG and set aside.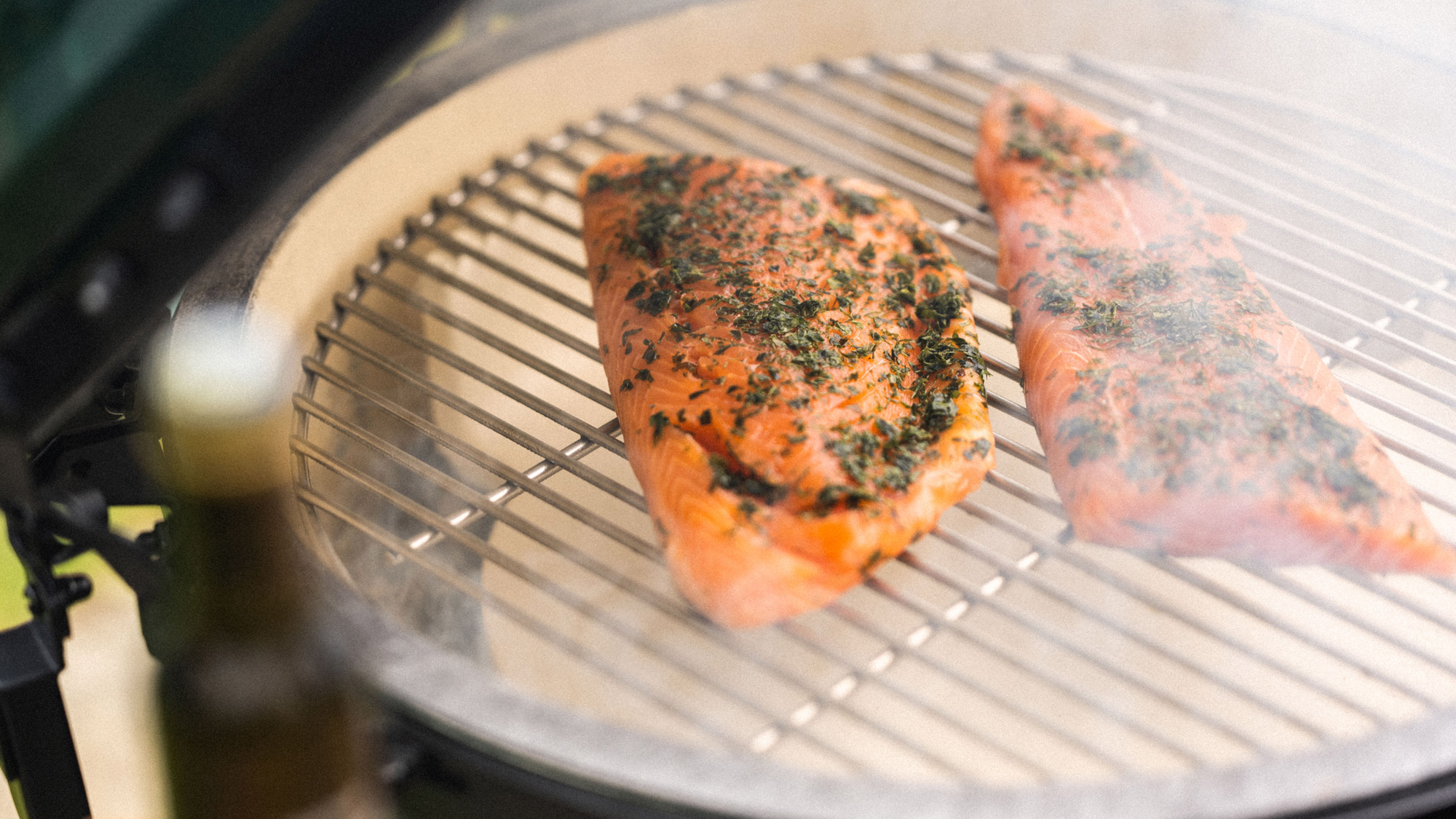 PREPARE YOUR CRUMPETS
Set up your EGG to 180˚C, indirect with a Baking Stone or Plancha. Place flour, water and salt in a bowl and whisk for 2 minutes. Dissolve the yeast into 1 tbsp warm water in a bowl. Add the sugar and baking powder to the yeast mixture and mix for 30 seconds, then add this into the flour mixture and mix thoroughly again. Cover with cling film and leave for at least 30 minutes.
COOK YOUR CRUMPETS
Place 6 crumpet rings onto a Plancha or Baking Stone and divide the mix evenly. Cook for approximately 10 minutes, then loosen with a knife or fish slice and cook the upturned side for 1 minute. Set aside.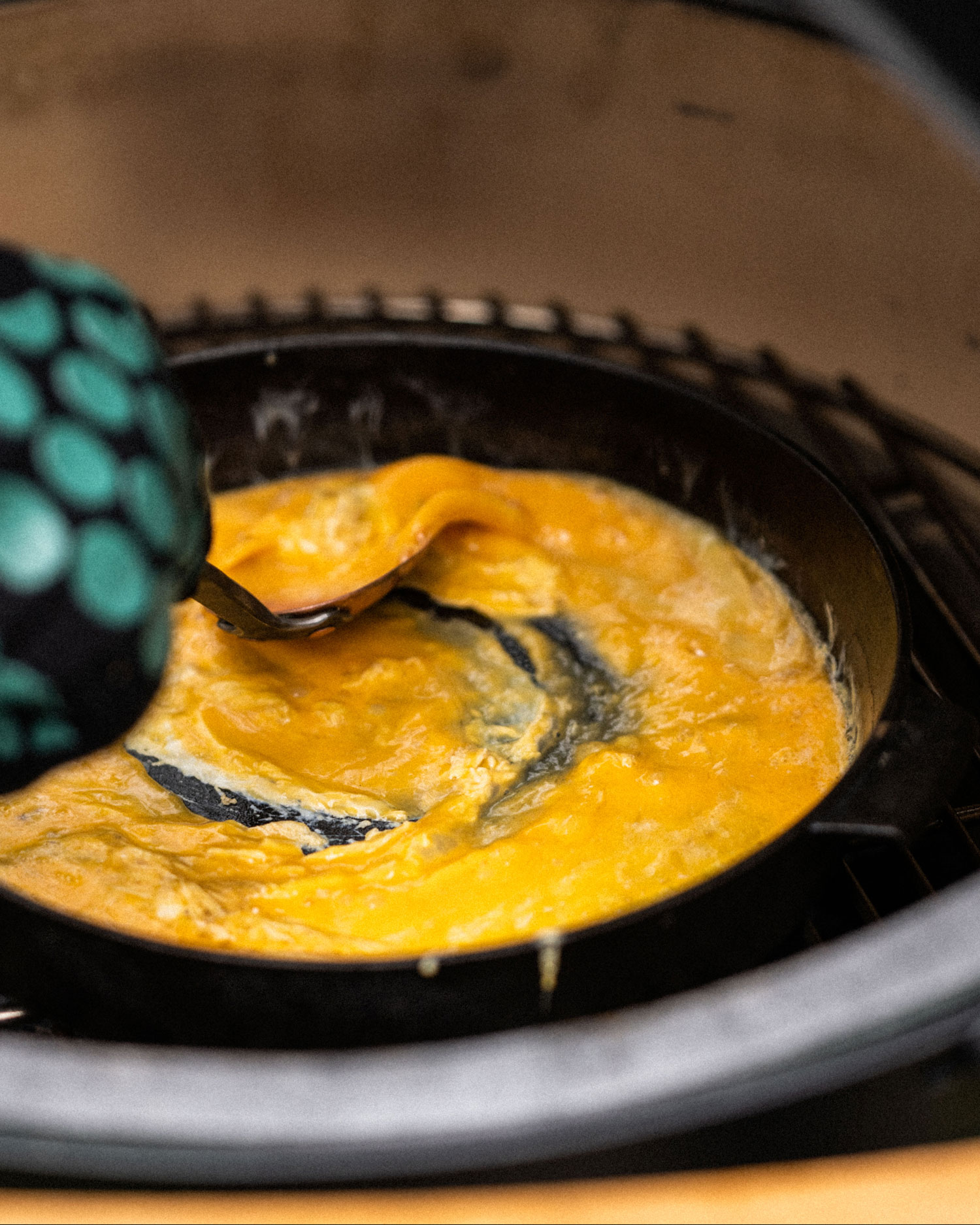 COOK YOUR SCRAMBLED EGGS
Set your EGG up for direct cooking. You should aim for a temperature of 180˚C. Add a Cast Iron Skillet along with the butter. Crack your eggs in and stir until just set but still runny. Remove from the skillet so the residual heat doesn't overcook them.
TO SERVE
Toast your crumpets on the grill for a minute or two. To plate, add the eggs to a crumpet, top with flakes of smoked salmon, crème fraiche, chives and caviar.