OVERVIEW
This is a lovely way to get the most out of your EGG – smoking, baking AND skilleting. What you get for all your hard work is pretty much the perfect brunch dish. We promise you'll never have had better.
To get started, head to our cured and smoked salmon recipe.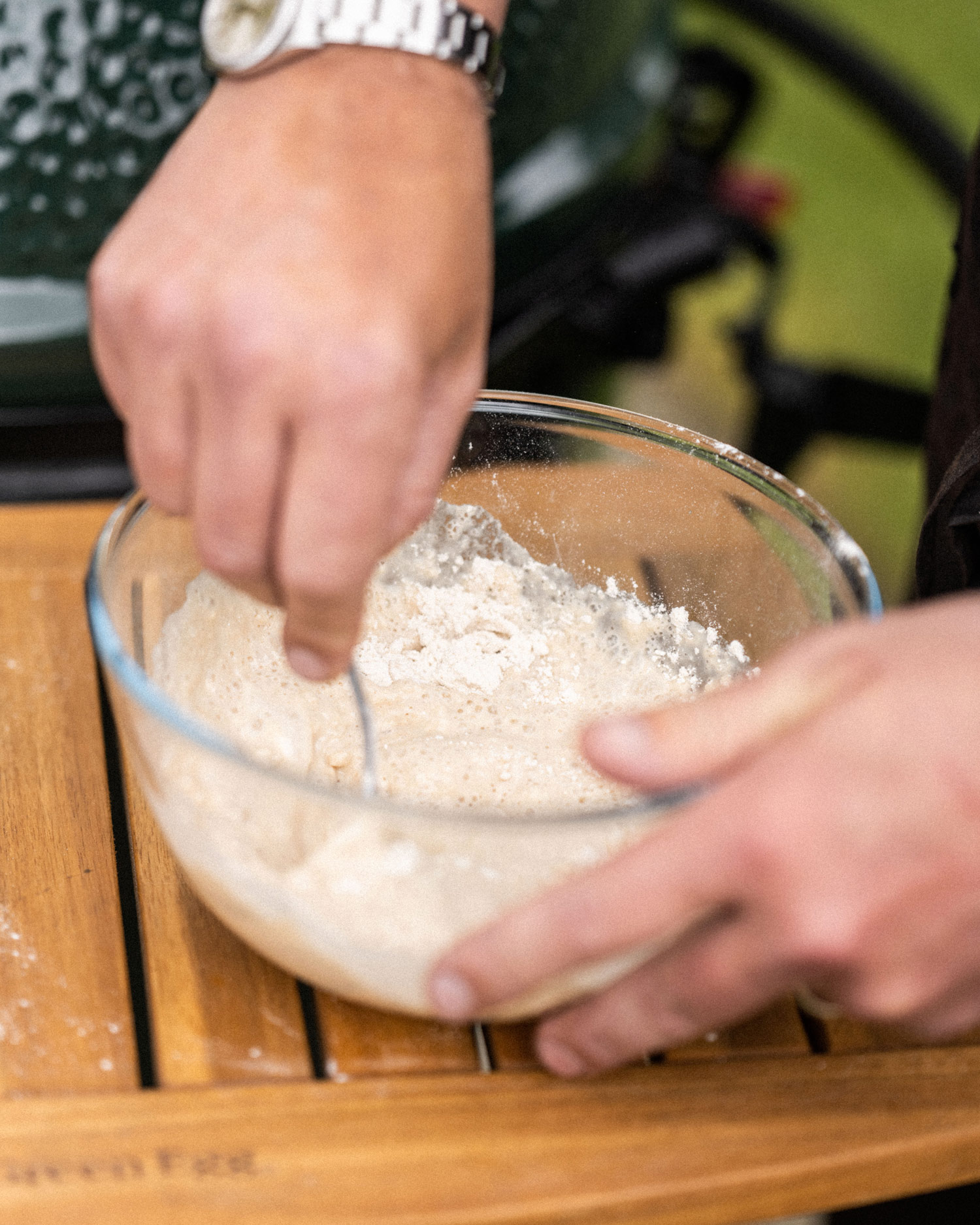 PREPARE YOUR CRUMPETS
Set up your EGG to 180˚C, indirect with a Baking Stone or Plancha. Place the flour, water and salt in a bowl and whisk for 2 minutes. Dissolve the yeast into 1 tbsp warm water in a bowl. Add the sugar and baking powder to the yeast mixture and mix for 30 seconds, then add this into the flour mixture and mix thoroughly again. Cover with cling film and leave for at least 30 minutes.
COOK YOUR CRUMPETS
Place 6 crumpet rings onto the Plancha or Baking Stone and divide the mix evenly. Cook for approximately 10 minutes, then loosen with a knife or fish slice and cook the upturned side for 1 minute. Set aside.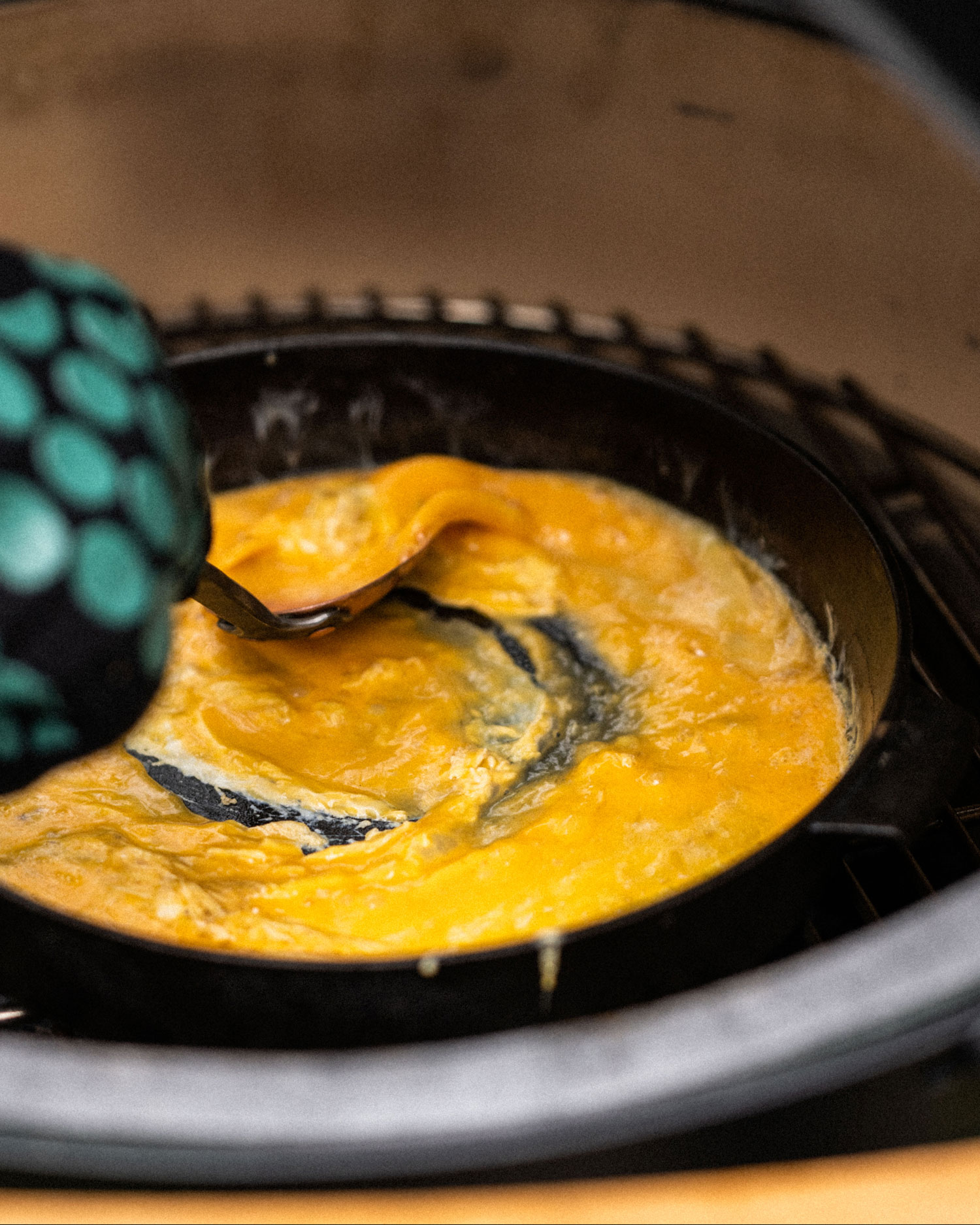 COOK YOUR SCRAMBLED EGGS
Set your EGG up for direct cooking. You should aim for a temperature of 180˚C. Add a Cast Iron Skillet along with the butter. Crack your eggs in and stir until just set but still runny. Remove from the skillet so the residual heat doesn't overcook them.
TO SERVE
Toast your crumpets on the grill for a minute or two.
To plate, add the eggs to a crumpet, top with flakes of smoked salmon, crème fraiche, chives and caviar.