OVERVIEW
This pie was designed to use up Christmas leftovers, but it is of course delicious at any other time of year. Feel free to add or remove ingredients as you see fit - a splash of leftover gravy would work well with the stock for example, or a scattering of cranberries.
MAKE THE FILLING
This first step can be done on your kitchen hob for ease but if you prefer to do the entire thing on your EGG, then load and light your EGG and set it for direct cooking at 180˚C.
Melt the butter in a Dutch Oven and add the flour. Stir and cook out until it smells biscuity. Slowly add the milk, cream and stock, whisking constantly until you have a smooth white sauce. Add the chopped herbs and season with salt and pepper.
Stir in the turkey, ham, veg and stuffing and heat through.
Pour the filling into a pie dish and top with the puff pastry. Cut a small hole in the middle and brush with egg.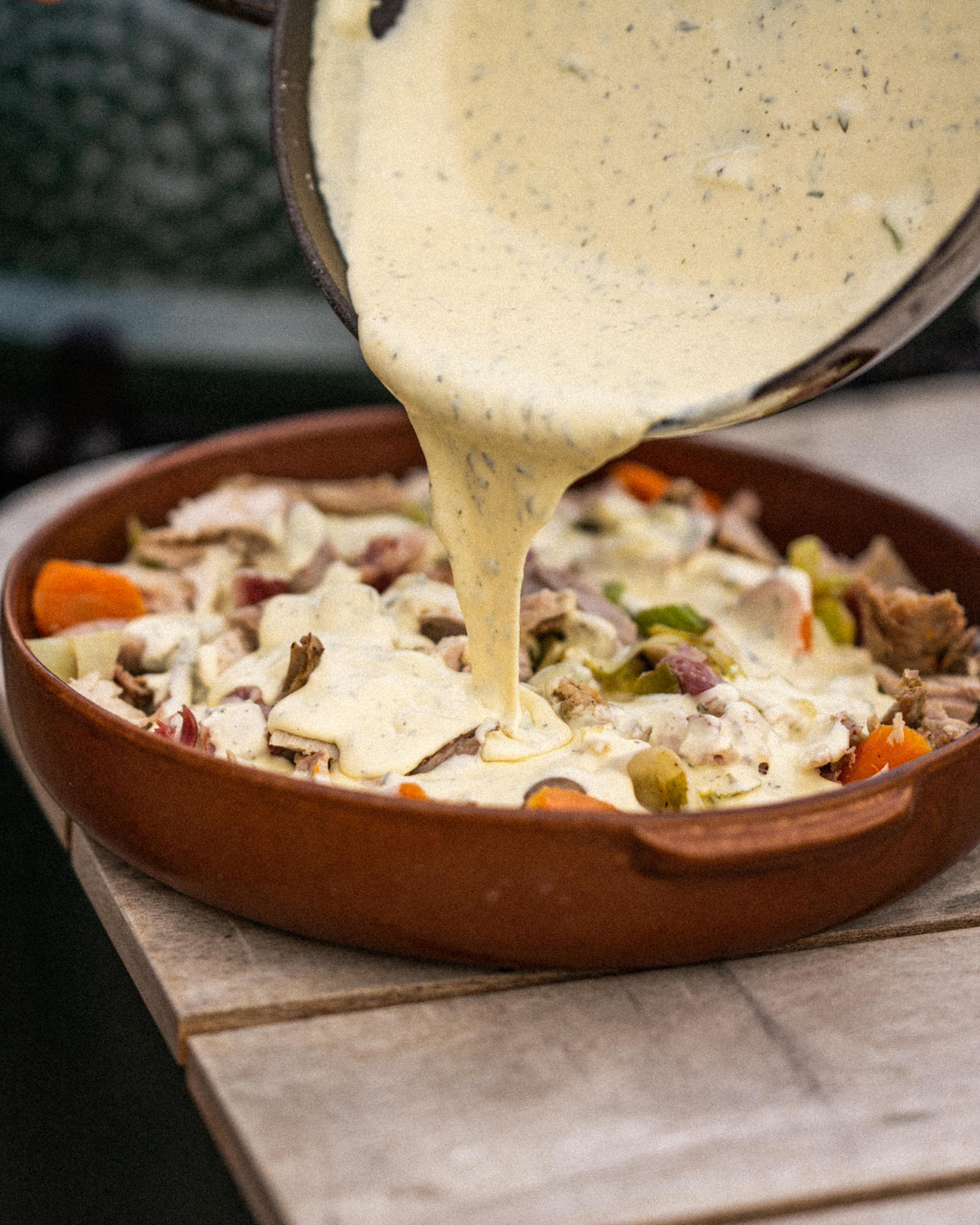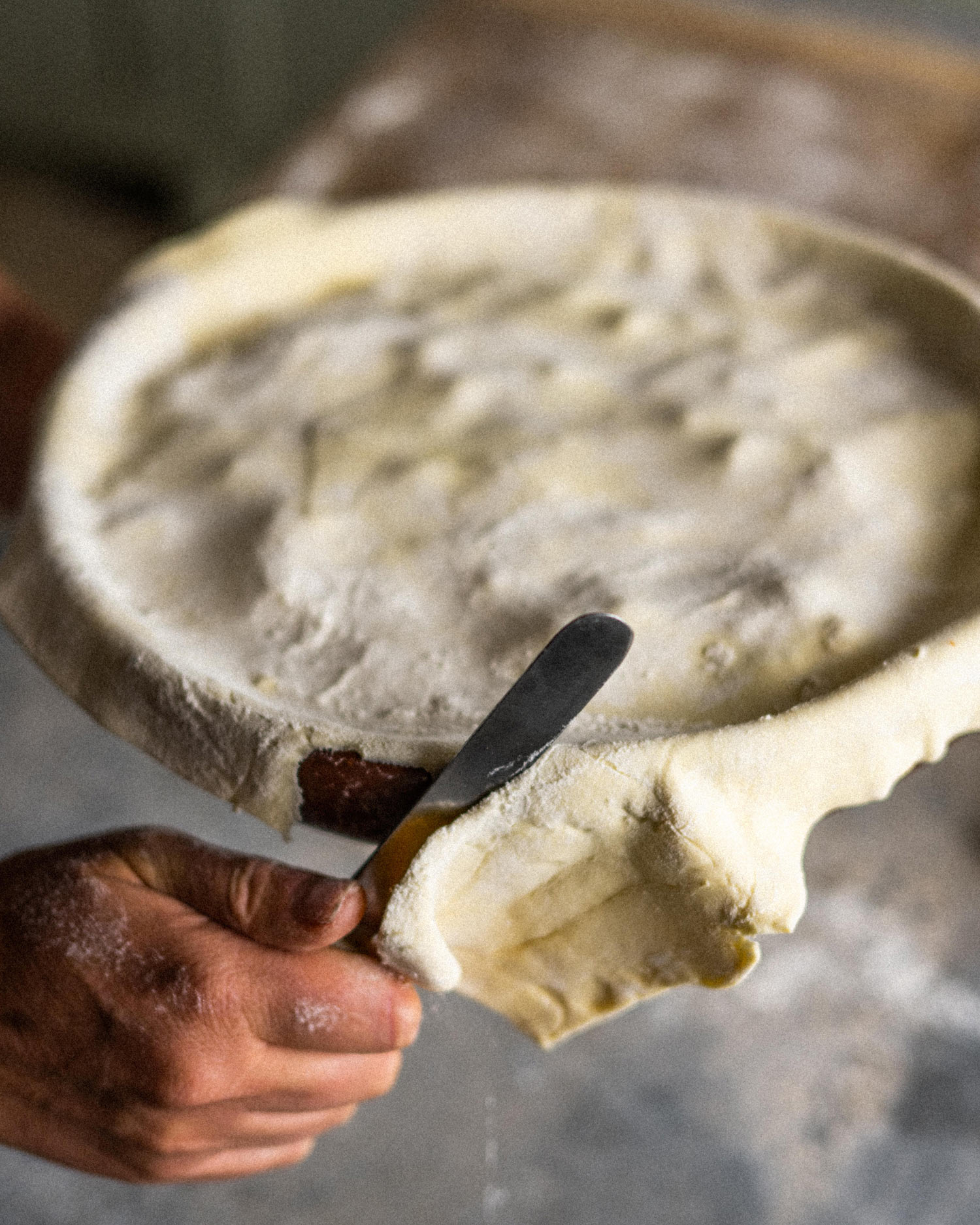 COOK THE PIE
This part should definitely be done in the EGG as the gentle smoke from the charcoal will add a depth of flavour that can't be achieved in your kitchen.
Add the ConvEGGtor to the EGG in legs-up position and the Stainless Steel Grid on top.
Add the pie to the EGG and cook for 45 minutes at 180˚C until the pastry is crisp and golden.