OVERVIEW
If you're here for a pale, pasty, school dinner throwback, you're in the wrong place. Our take on cauliflower cheese is rich and creamy, with bite, depth and two celebrated British cheeses for an extra layer of gooey deliciousness. The best part? The cauliflower is given room to shine through as this recipe's hero. Just the way it should be.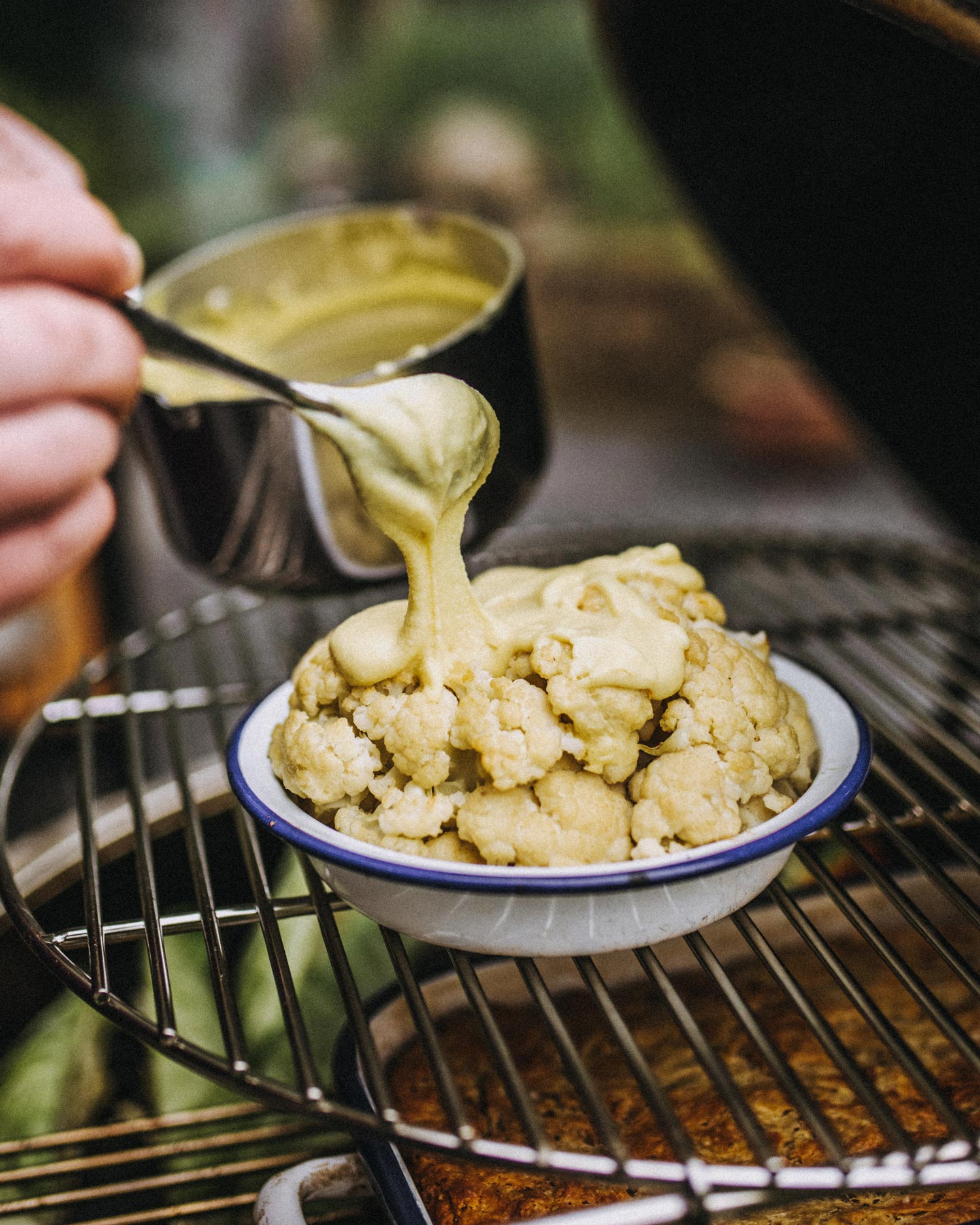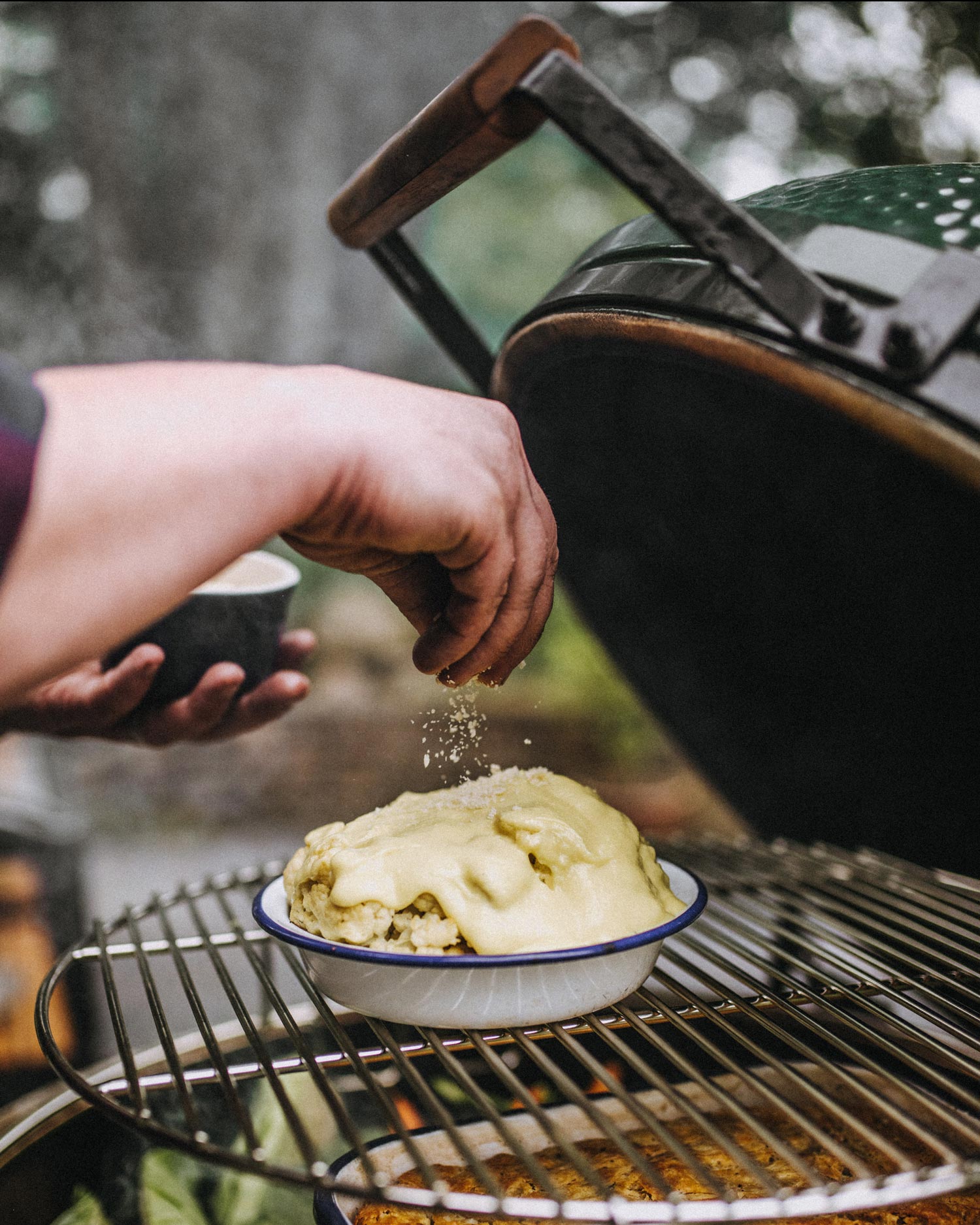 SETTING UP YOUR EGG
Bring your EGG to 180˚C and set up for indirect cooking.
GETTING STARTED
Blanch your cauliflower in the milk until just cooked and drain. Keep the milk for later.
Make a classic roux in a saucepan: combine the butter and flour and cook until the mixture is thickened and goes a blonde colour. Add the white wine and stir until fully combined and the mixture starts to thicken again. Now gradually add the poaching milk from the cauliflower, bringing to the boil each time you add more.
Once the sauce is thick and smooth, add the cheddar and mustard. Stir on a simmer until combined.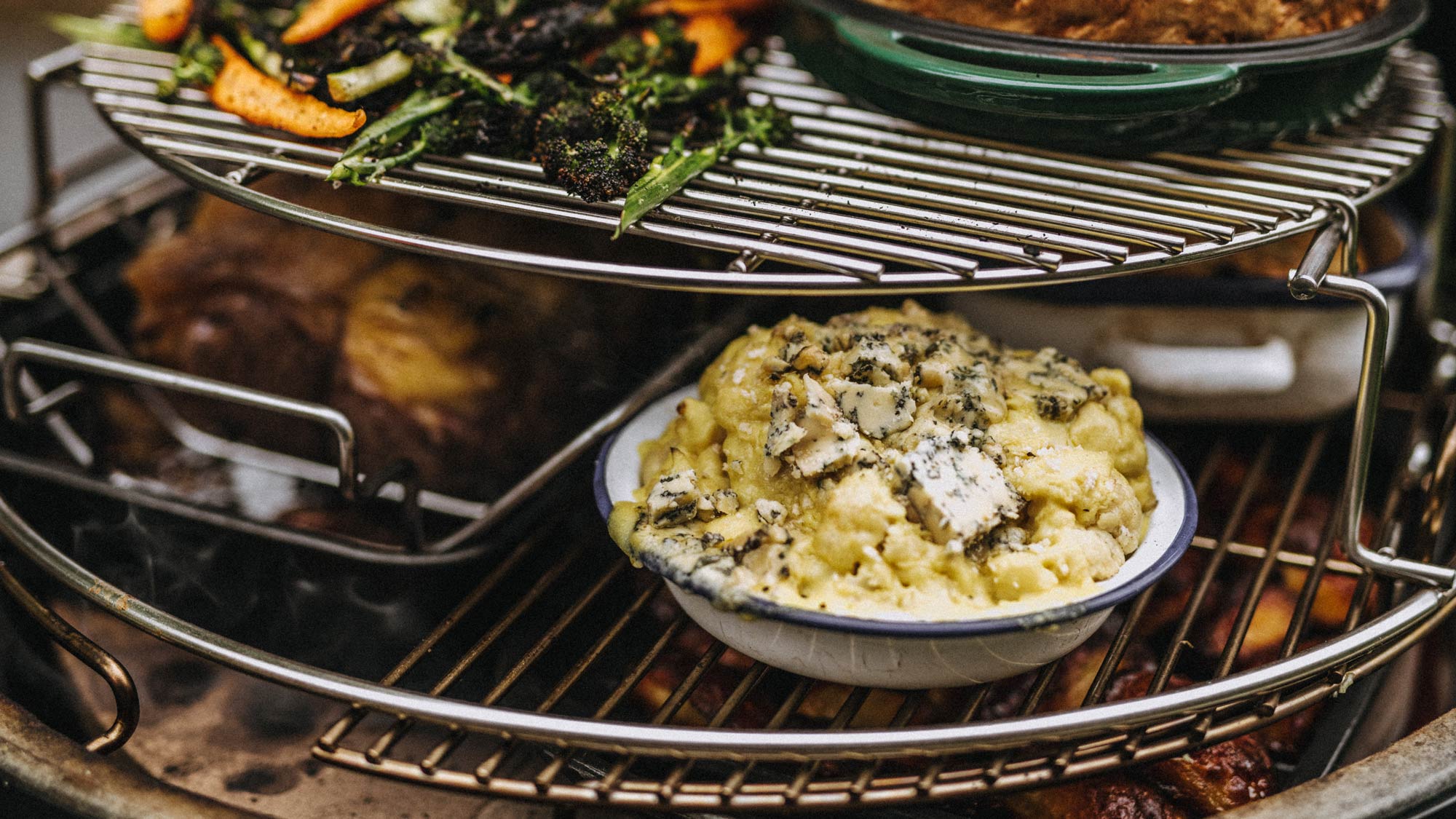 FINISHING ON THE EGG
Tip the cauliflower into an EGG-proof dish. Cover in the cheese sauce. Sprinkle with Stilton and breadcrumbs then place into your EGG for 25-30 minutes, after which it should be bubbling and golden.