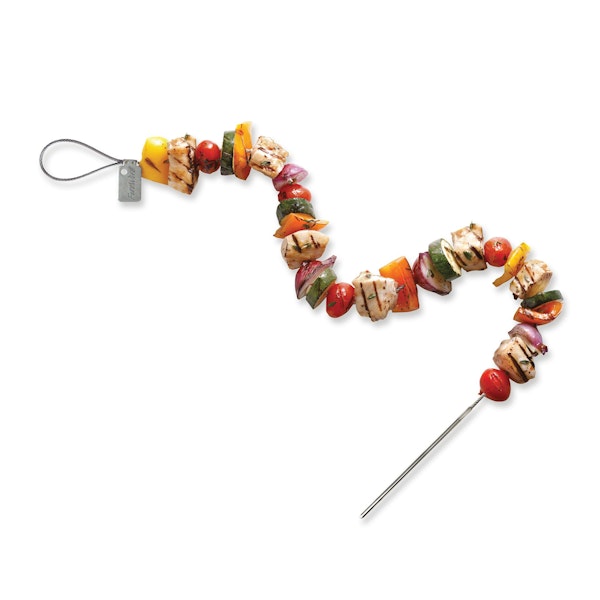 Fire Wire Flexible Skewers
Ingeniously designed to maximise space on your grill, these robust yet flexible skewers are perfect for chicken tikka, glazed pineapple or marinated lamb kebabs.
Code: AC6601
Top tip:
Drape the flexible skewers over the edges of your EGG. The ends of the skewer will stay cool making turning them simple and safe.