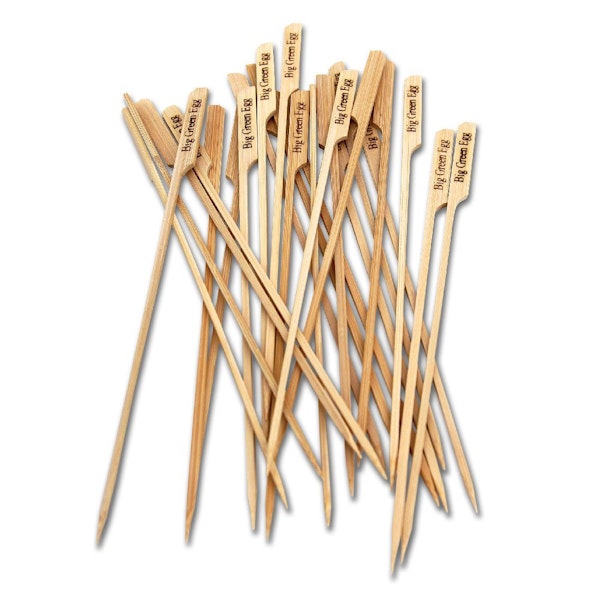 Natural Bamboo Skewers
Made from natural, eco-friendly bamboo, these skewers are perfect for preparing a huge array of kebabs - it's your opportunity to get creative. The branded easy-grip handle makes the journey from grill to plate risk free. Skewers are 25cm long and come in a pack of 25.
Code: AC6417
Soak your skewers
For best results, make sure you soak these skewers in water for around 15 minutes before you use them. This stops them from charring on the EGG.