OVERVIEW
This refreshing dish is ideal on Boxing Day, as it serves to counteract the richness of the day before. That said, leftover chicken, beef, pork or lamb would work just as well, so you shouldn't limit yourself to making it in the winter.
METHOD
Load and light your EGG. You're looking to cook directly at 200˚C.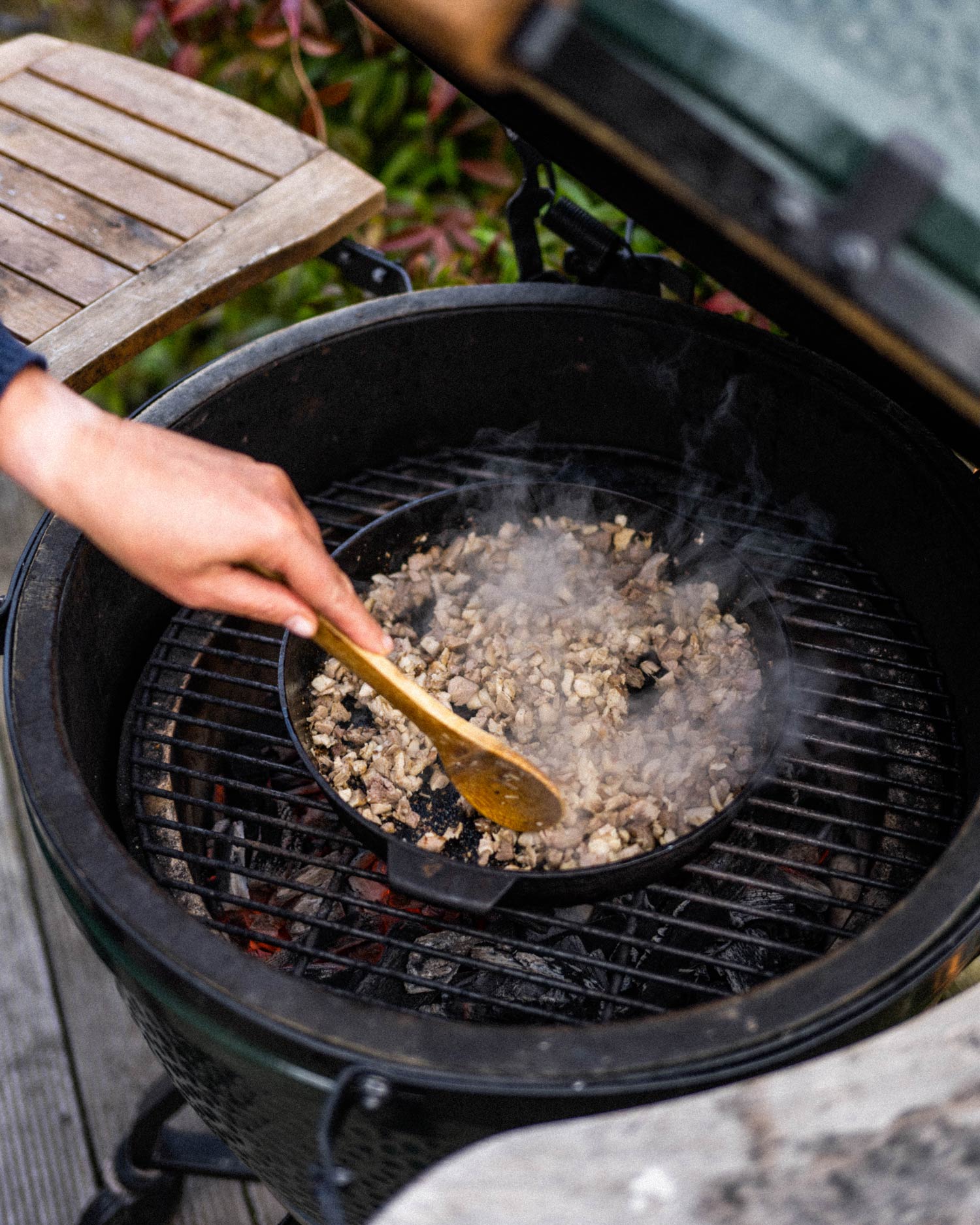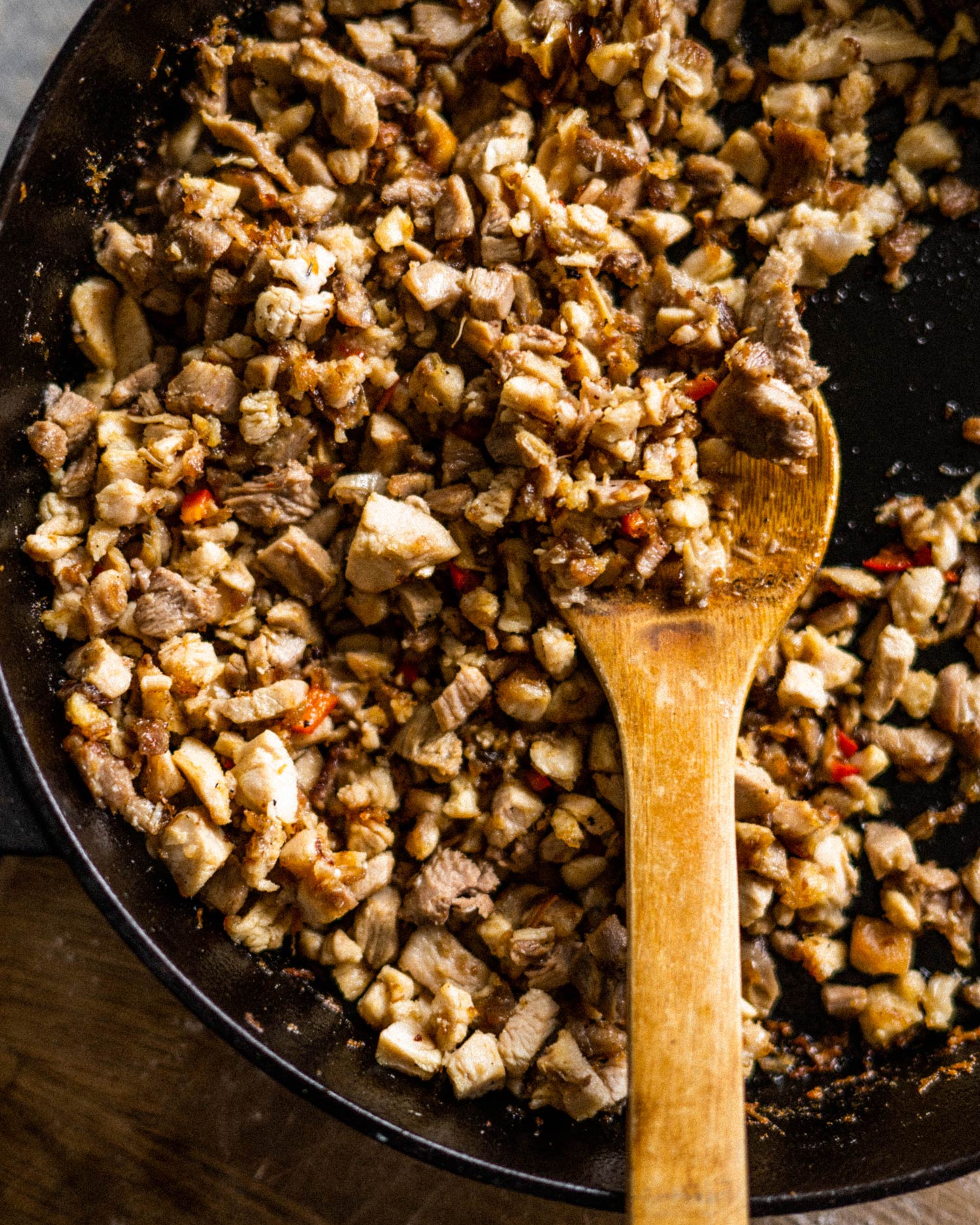 Heat the vegetable oil in a wok until smoking and add the turkey. Stir fry until starting to crisp.
Add the sesame oil, chilli and lemongrass and cook for 5 minutes. Remove from heat and set aside.
Whisk together the lime juice and zest, fish sauce and sugar. Add the herbs, shallot, spring onion and stir in the turkey, making sure it's evenly coated.
Serve on the baby gem lettuce and scatter over the peanuts.