Overview
Executive chef of London's Caravan restaurants and native Kiwi Matt Burgess is known for his inventive approach to global ingredients. As far as he's concerned, it doesn't matter if a combination of ingredients isn't a familiar one – either here or anywhere else in the world – as long as they work.
His Sichuan Smoked Leg of Lamb involves smothering the joint with Sichuan pepper and Indonesian soy sauce, then roasting it slowly with plenty of applewood smoke, resulting in a perfect balance of sweetness, smoke and numbing punch.
Method
Toast the cumin, star anise and peppercorns in a dry frying pan for 4-5 minutes until smoky. Place in a mortar and pestle or blender, together with the salt and Aleppo chilli, and grind to a powder.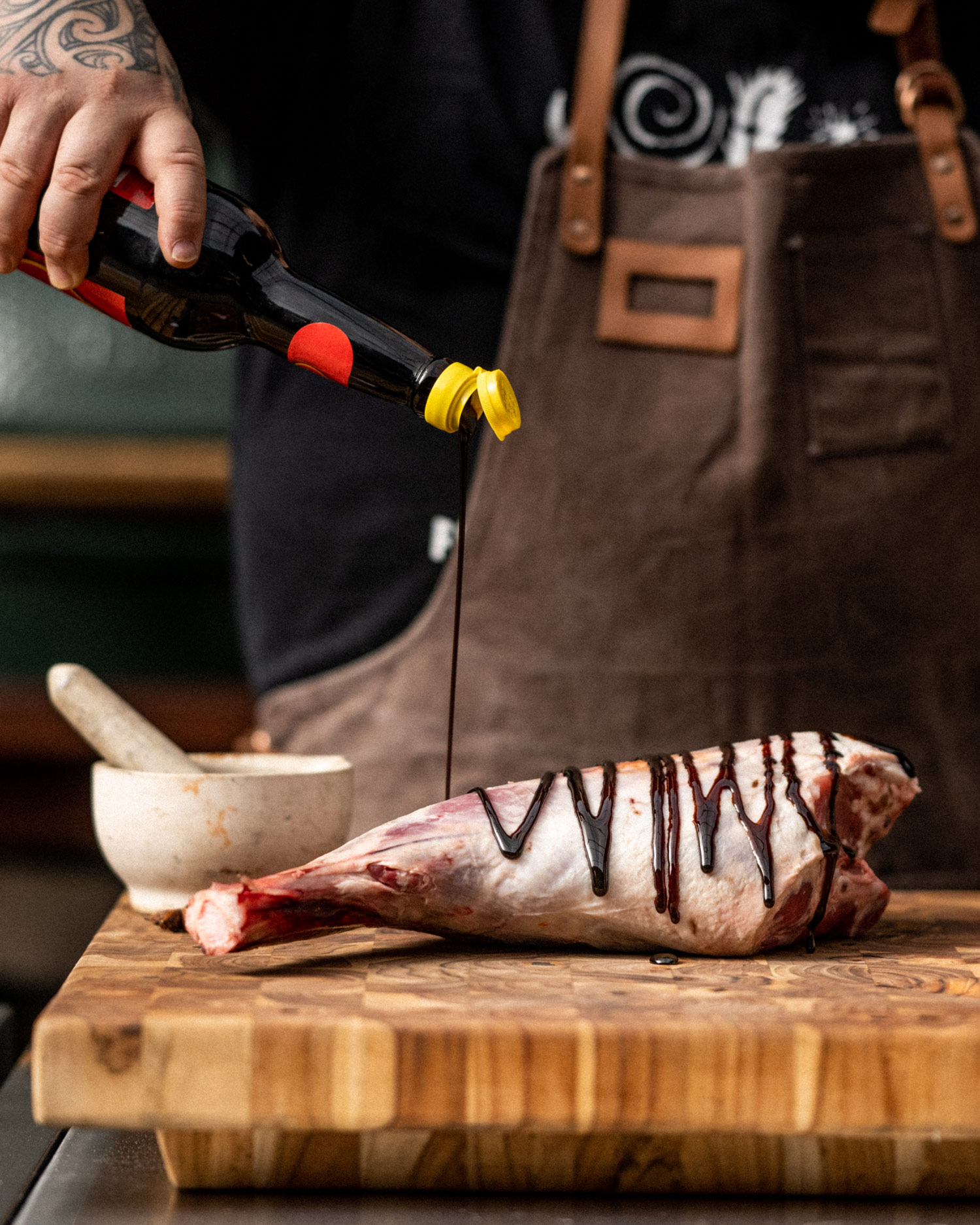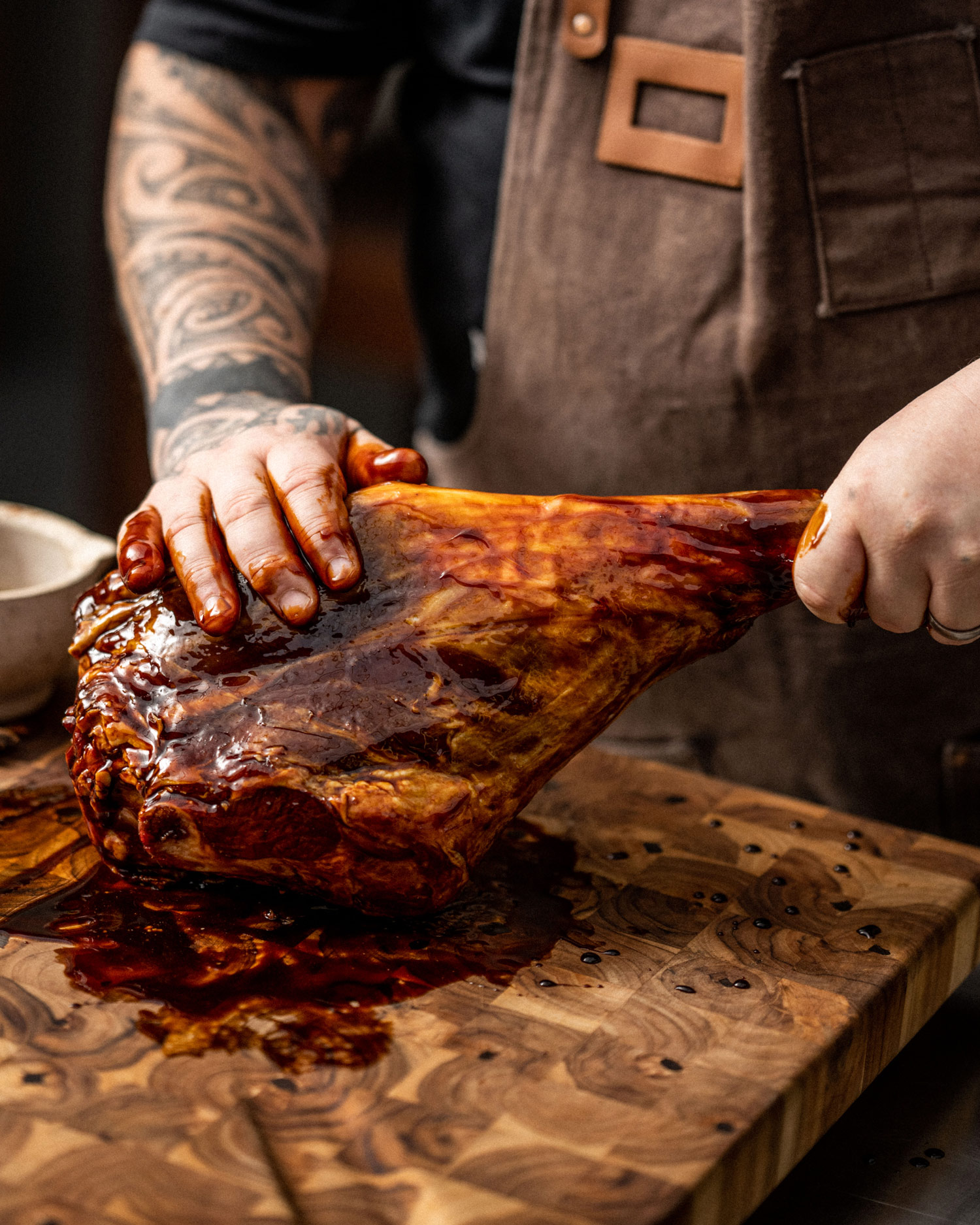 Smother the lamb in ketjap manis (this will be the glue for your seasoning).
Sprinkle over the seasoning, coating both sides of the lamb.
Load & light your EGG and set it for slow cooking at 150°C. Add a couple of Apple Premium Woodchunks onto the coals then place your ConveGGtor in and a Cast Iron Searing Grid on top.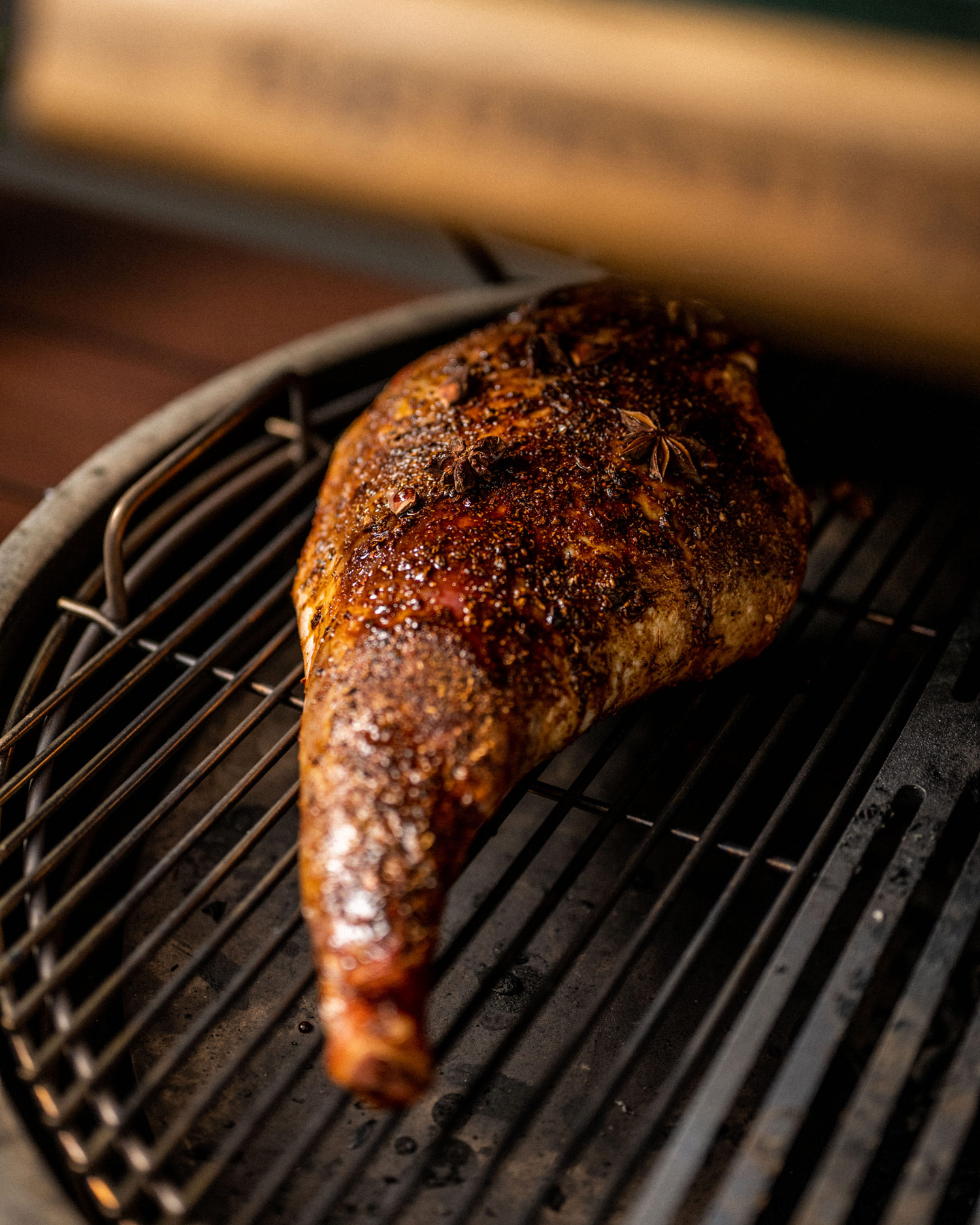 Place your lamb leg onto the grid. Close the lid and cook for 2 hours, ensuring the temperature doesn't fluctuate.
After 2 hours, wrap the lamb in Big Green Egg Pink Butcher's Paper, place back in the EGG and continue to cook for another 2-2½ hours. Remove and rest for at least 20 minutes.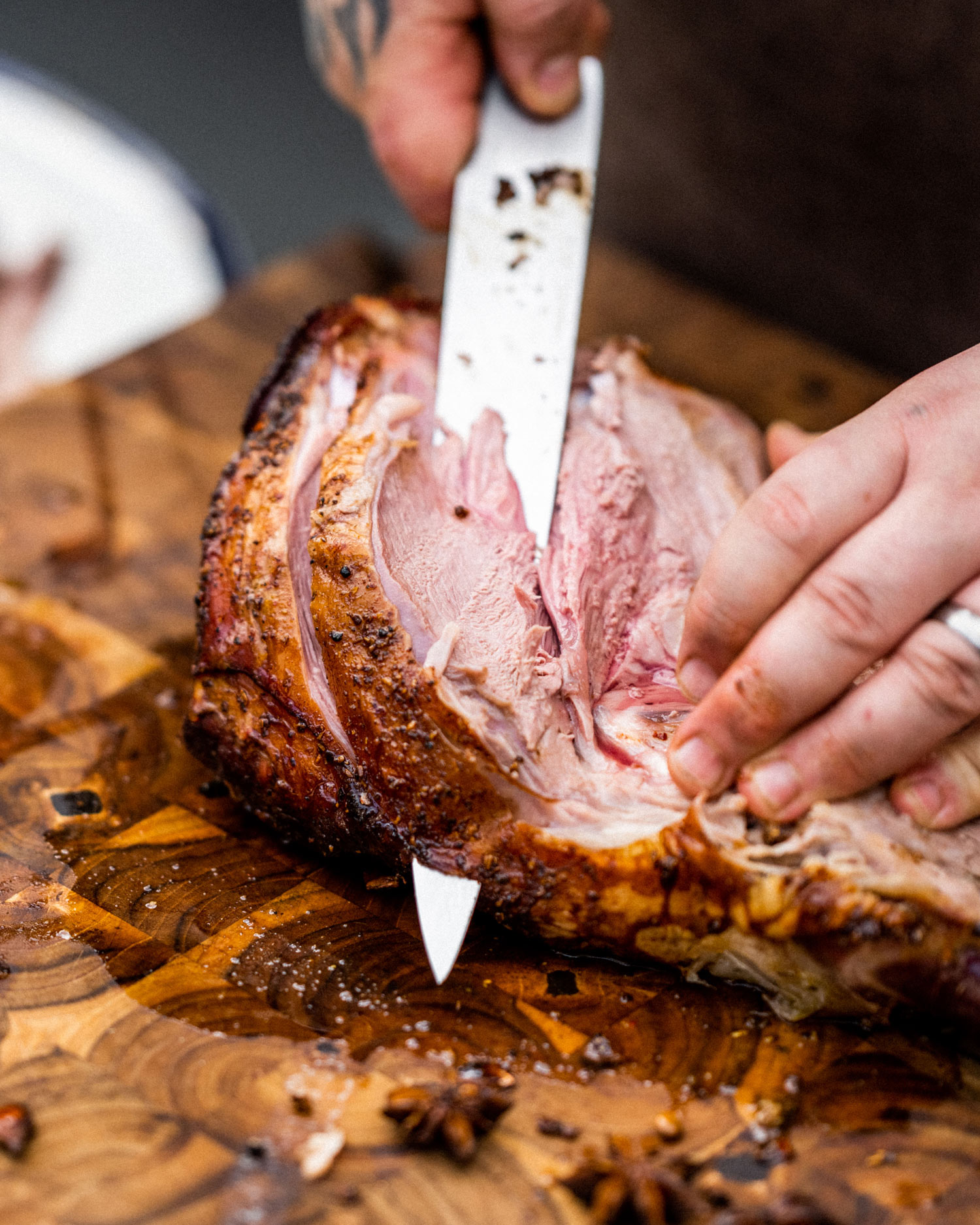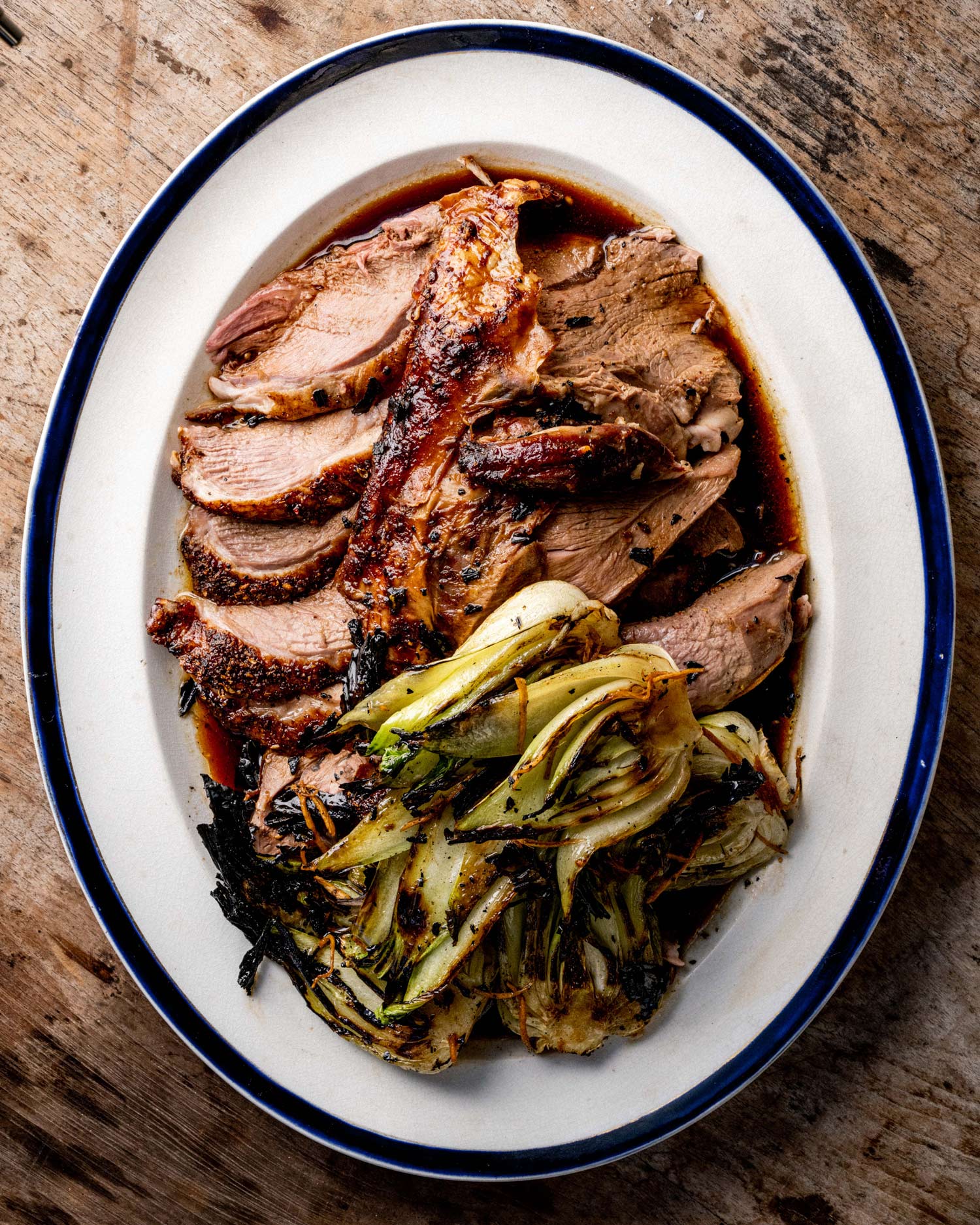 Remove the foil, then use a couple of spoons to work the meat away from the bone in big, delicious chunks. Sprinkle a little sea salt over the meat before presenting.