OVERVIEW
Any good gravy base relies on the beautiful roasting juices your meat's been cooked in. Roast Sirloin of Beef is our go-to here as it gives you a gravy that's somehow both delicate and bold on flavour. That said, the same method would work perfectly well with any other roast meats, such as lamb, pork or chicken. Where appropriate, simply swap the beef stock for lamb or chicken stock, and the red wine for white wine.
SETTING UP YOUR EGG
Get your EGG to the required temperature for whatever meat you're roasting. You should set up for indirect cooking.
PREPPING YOUR GRAVY
If you didn't know already: carrots, celery and onions are called a mirepoix when sautéed together to form the base for a sauce. Add a mirepoix and bouquet garni to your Drip Pan, plus enough water to cover. Then, place your roasting joint on top and get cooking.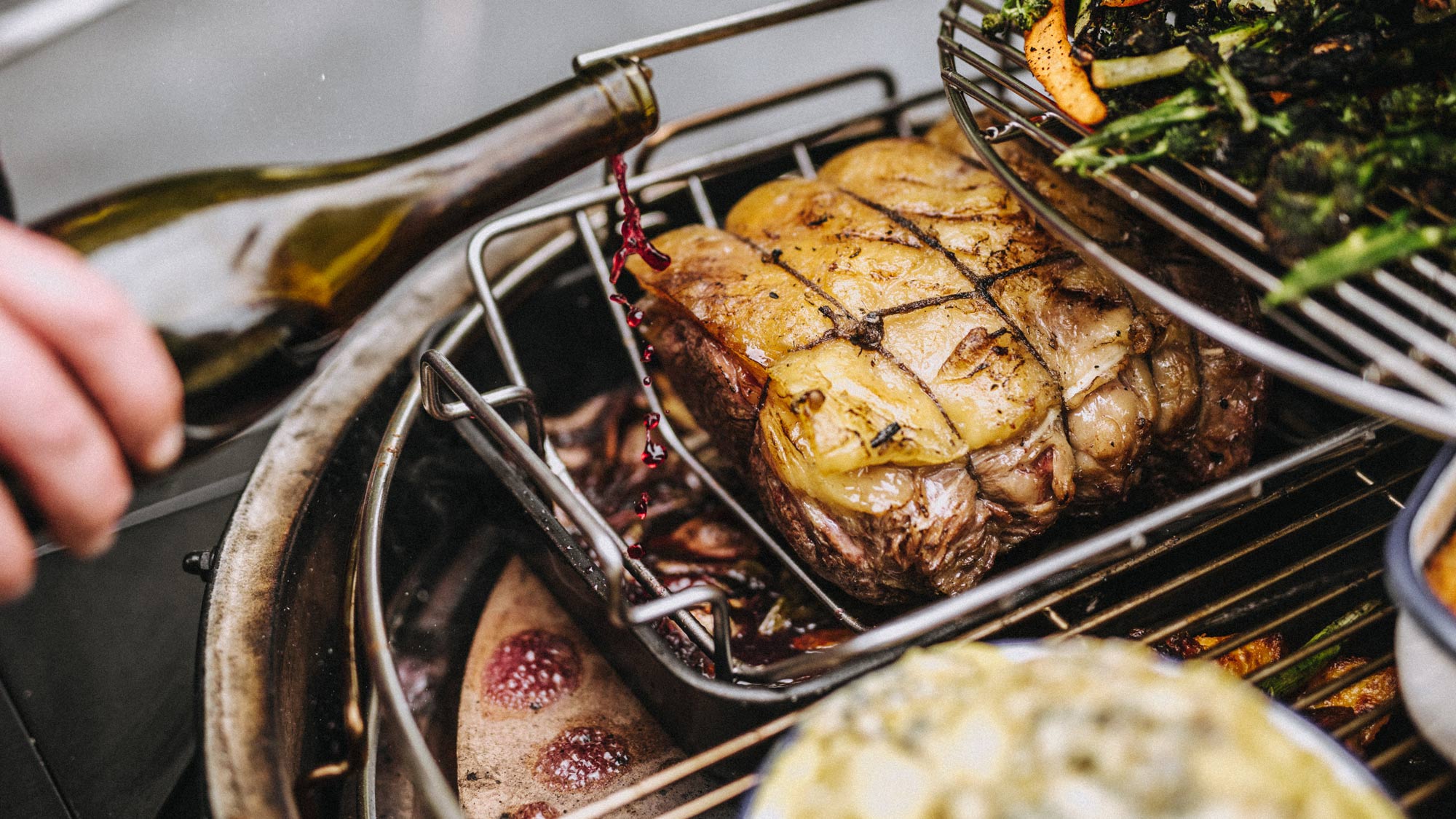 After the first hour underneath your roasting joint, it's time to add your beef stock and wine. Top up occasionally with water if your liquid is reducing too much.
When your meat's done cooking, take it out and rest it over the Drip Pan on a roasting rack.
Once it's time to carve, strain your Drip Pan into a saucepan or Dutch Oven, forcing as much through a sieve as you can.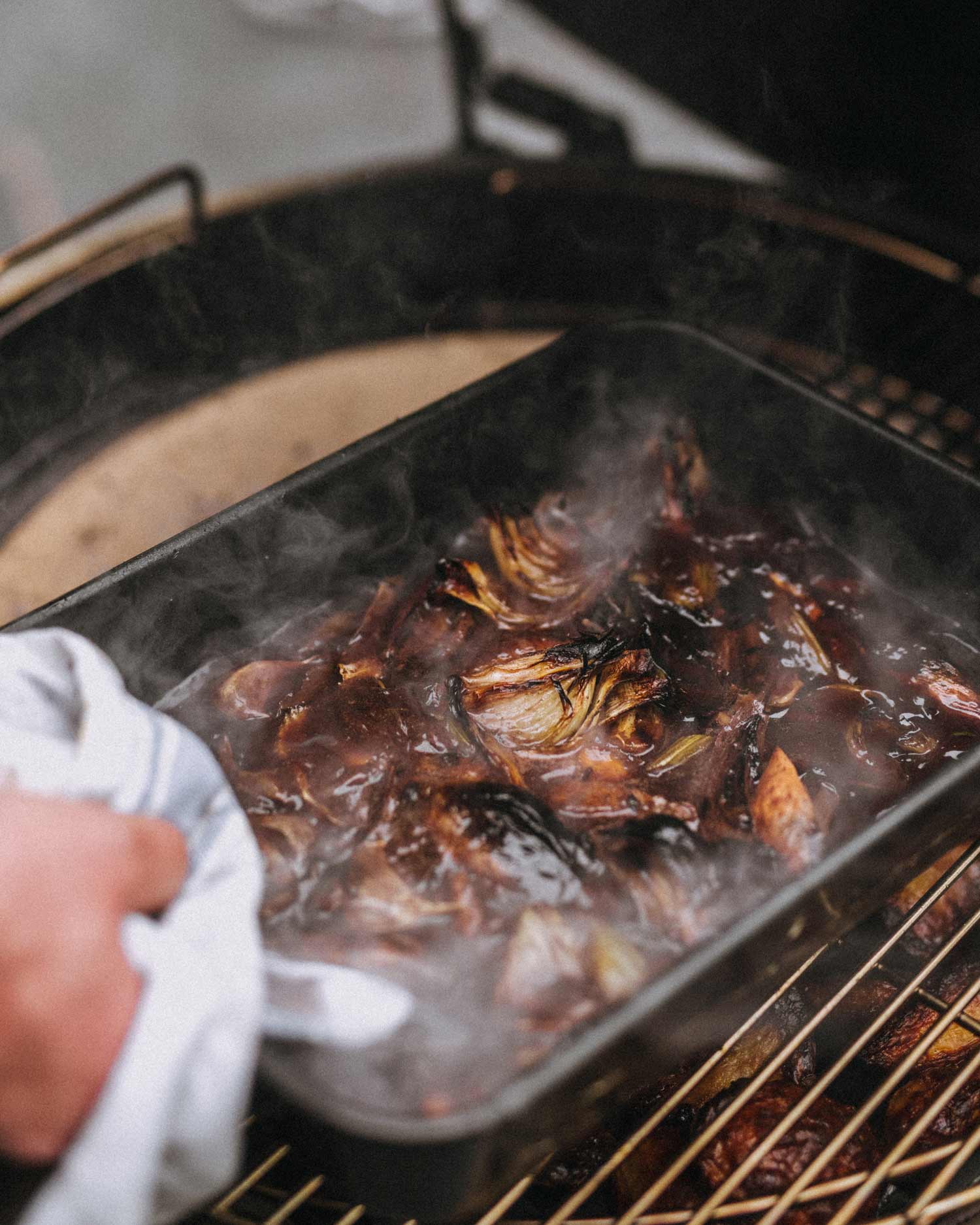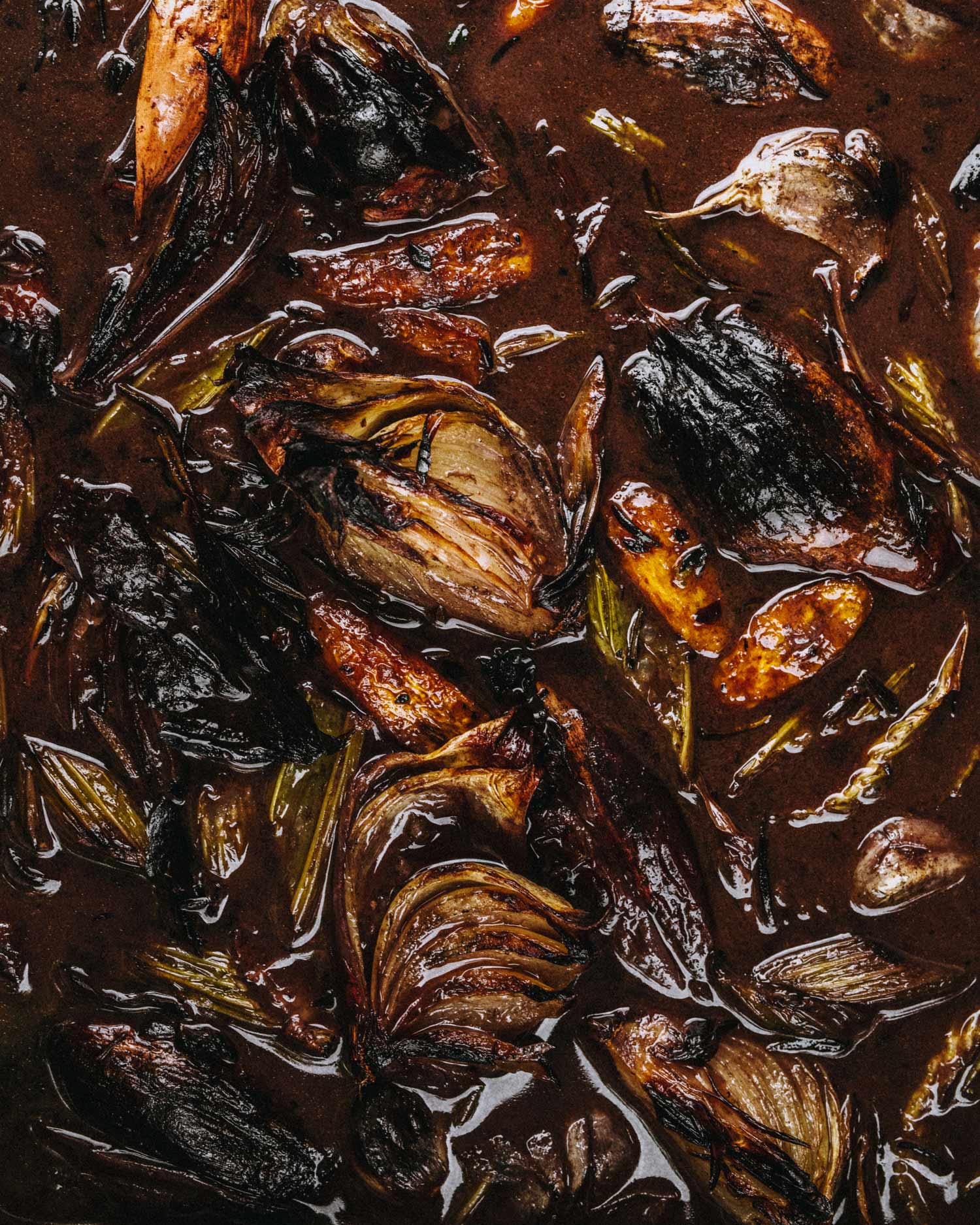 FINISHING YOUR GRAVY
Bring the temperature up to 250˚C. Reduce your stock by a third. If you want, you can thicken with cornflour although we prefer to leave it as it is.
Always adjust seasoning at the end and taste, taste, taste. You can always add, but you can't take away.
Remember that the further you reduce the stock the more the flavour intensifies, so this bit's totally up to you.
And that's it. A classically delcious gravy, done in under 20 minutes.