Overview
Jacob's Ladder is one of the best alternatives to brisket out there. With a gorgeous fat cap, and soft, flavourful meat, this is one of our favourite EVER slow cooked barbecue recipes. And on the EGG, it's easy enough that you can kick back and enjoy your day.
Set up your EGG
Set your EGG up with the Stainless Steel Grid and the ConvEGGtor with the legs facing down.
The target EGG temperature is 110˚C.
Getting Started
Remove the Jacob's Ladder from the fridge and let it come to room temperature.
Season the meat liberally with the flakey sea salt, making sure you cover it well. Then place on the Stainless Steel Grid.
This cook will take around 8-9 hours, so make sure you pour yourself a glass of something to enjoy in the meantime. The beauty of this and the EGG is it lets you get on with your day. That said, you still need to make the Salsa Verde.
Making the Salsa Verde
Prepare your Salsa Verde in advance to give the flavours a chance to build and infuse. Finely chop all of your dry ingredients, and transfer to a bowl. Slowly stir in the mustard, vinegar and olive oil. Season to taste and leave covered in the fridge.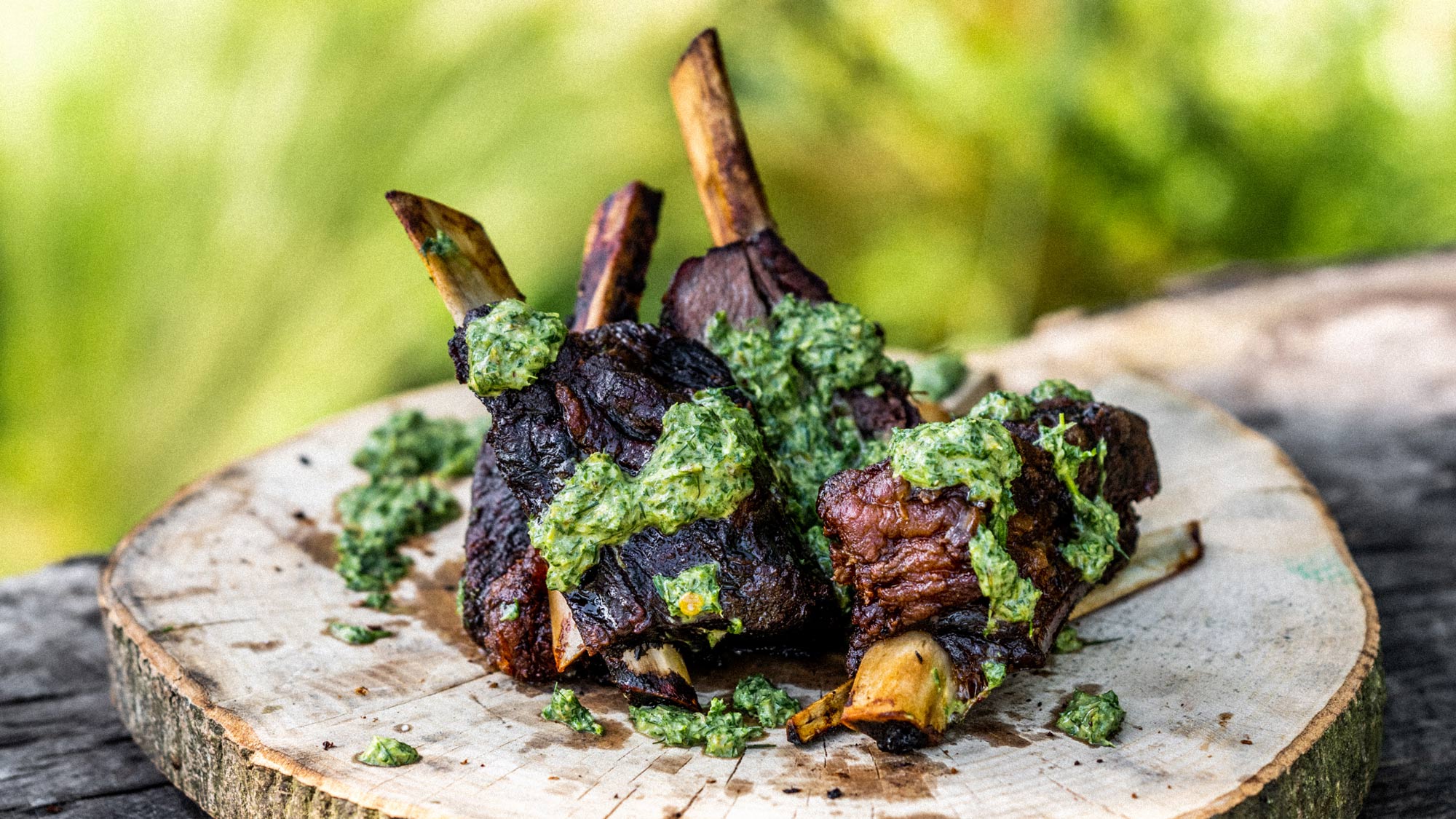 Checking your Jacob's Ladder
Once the Jacob's Ladder has slowly reached the internal temperature of 93˚C, remove it from the EGG and let it rest, covered, for 2 hours.
To serve, portion on the bone for a primeval affair or slice off the bone. Dress with salsa verde, and dig in.