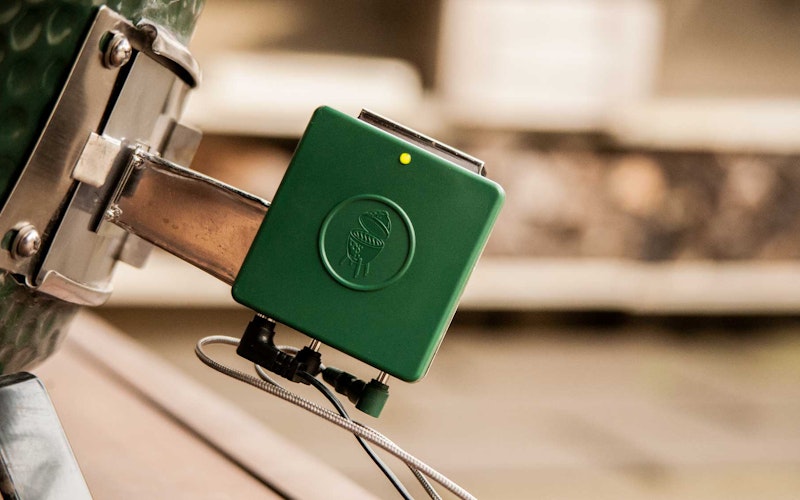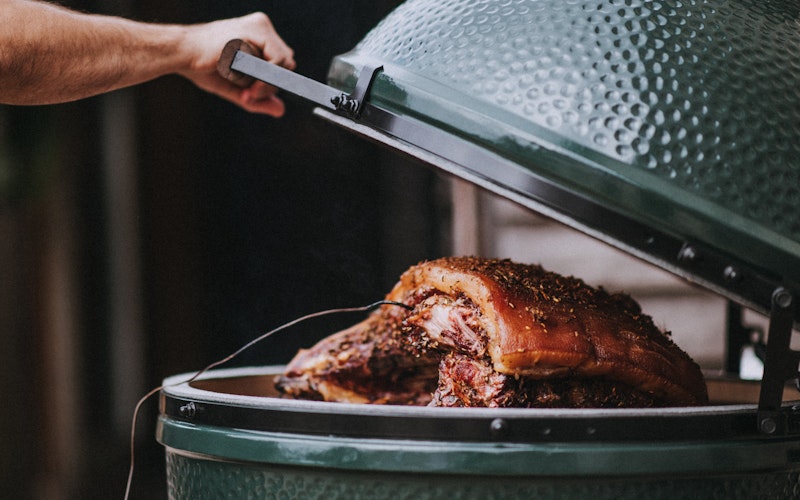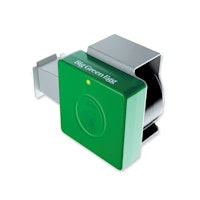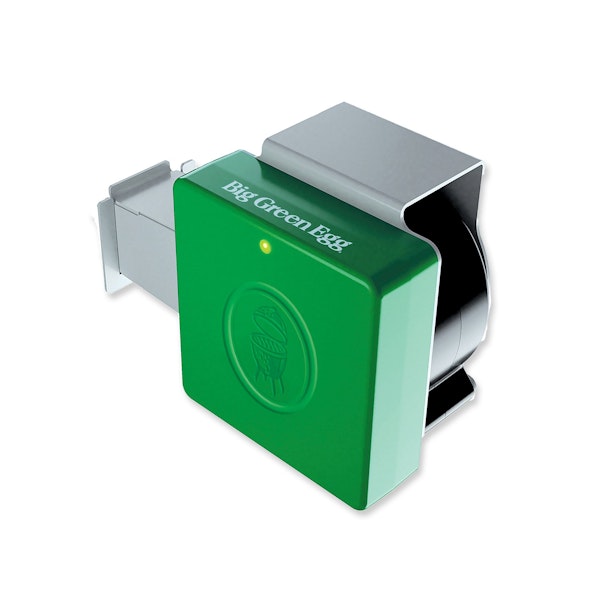 EGG Genius
The EGG Genius effortlessly controls the temperature of your EGG through your smartphone, tablet or computer. Remotely manage and monitor cooking temperatures for worry-free cooking. You can also view graphs of your past cooks. Genius!
Code: AC6719
Long, reliable cooks with no lid lifting
The EGG Genius automatically lowers the pit temperature to keep your food warm when the cook is complete.
Super accurate reads
Every EGG Genius comes with two industrial-duty thermometer probes for accurate readings to 500°F/260°C.
Your EGG, fan-assisted.
This clever smart-thermometer automatically turns on fans to bring your EGG back to the correct temperature after lifting the lid.
'Cook to temperature, not time'
This is a bit of a mantra round these parts. That's because no two cuts of meat are the same - no matter how similar they look. They'll differ in size, shape and fat distribution, which means that they'll differ when it comes to cooking times as well. While recipes give a good indication of how long a dish will take to cook, it's only by checking internal temperatures that you'll get reliable, and consistent, results.
For perfect results, here's what to aim for:
POULTRY
Poultry legs: 70°C
Poultry breast: 63°C
PORK
Roasted: 62°C
Pullable: 93°C
BEEF
Rare: 50°C
Medium-rare: 54°C
Medium: 60°C
Medium-well: 65°C
Well done (if you must): 70°C
LAMB, GOAT or MUTTON
Medium: 60°C
Well done (if you must): 70°C
Pullable: 93°C
FISH
On or off the bone: 50°C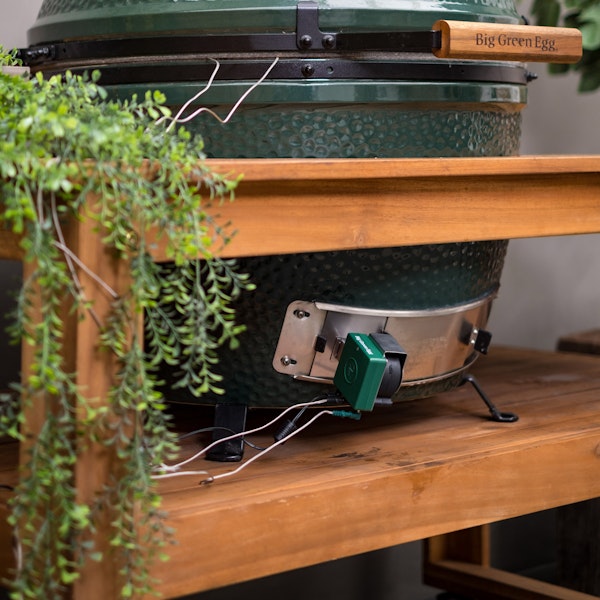 FAQs
What is Direct cooking?
When you cook at a high temperature in direct contact with the cooking surface, that's searing. This cooking mode falls under the "direct heat" category, as whether you're using a searing grid, skillet, or plancha griddle, you'll be utilising the heat without anything blocking or deflecting it around the dome of the EGG.
What is indirect cooking?
When you're cooking directly, the flames cook your food. That's good for smaller items that take less time to cook or for things that can easily be flipped over. However, if you've got a large cut of meat with lots of connective tissue to break down, a loaf of bread that requires consistent, even heat all around, or something you're looking to roast or smoke at a very low temperature, direct cooking won't cut it for you.
By placing a ConvEGGtor into your firebox (or by using the EGGspander System), you block the direct heat and deflect it around the dome of your EGG. Thanks to the EGG's careful design and amazing ceramics, this heat bounces back to your food, cooking it indirectly.
It couldn't be easier. Once your firebox is filled with charcoal, insert the ConvEGGtor Basket. Then, depending on what kind of cooking you'd like to do, add in either a Half Moon Baking Stone (for indirect cooking) or a Cast Iron Searing Grid (for direct cooking). By mixing and matching, you can cook with two types of heat at once.
Maintaining the Big Green Egg's temperature is easy. Simply close the rEGGulator Cap and the bottom vent slightly to reduce the temperature, or open them slightly to increase the temperature. Make sure you make only very small adjustments, as even a few millimetres can make a big difference to your temp. You'll get used to how it works in no time.