Overview
Move over stuffed peppers! Here, the humble onion is given an indulgent twist. Ideal for serving as part of a roast or Christmas dinner.
Before you start cooking, you'll want to get your hands on 12 cocktail sticks.
Method
Load and light your EGG and set it to cook indirectly at 180°C, with the ConvEGGtor legs up and a Stainless Steel Grid on top.
Peel and cut the top off your onions. Scoop out the centre to create a cup.
Add a small cube of butter to each onion and season.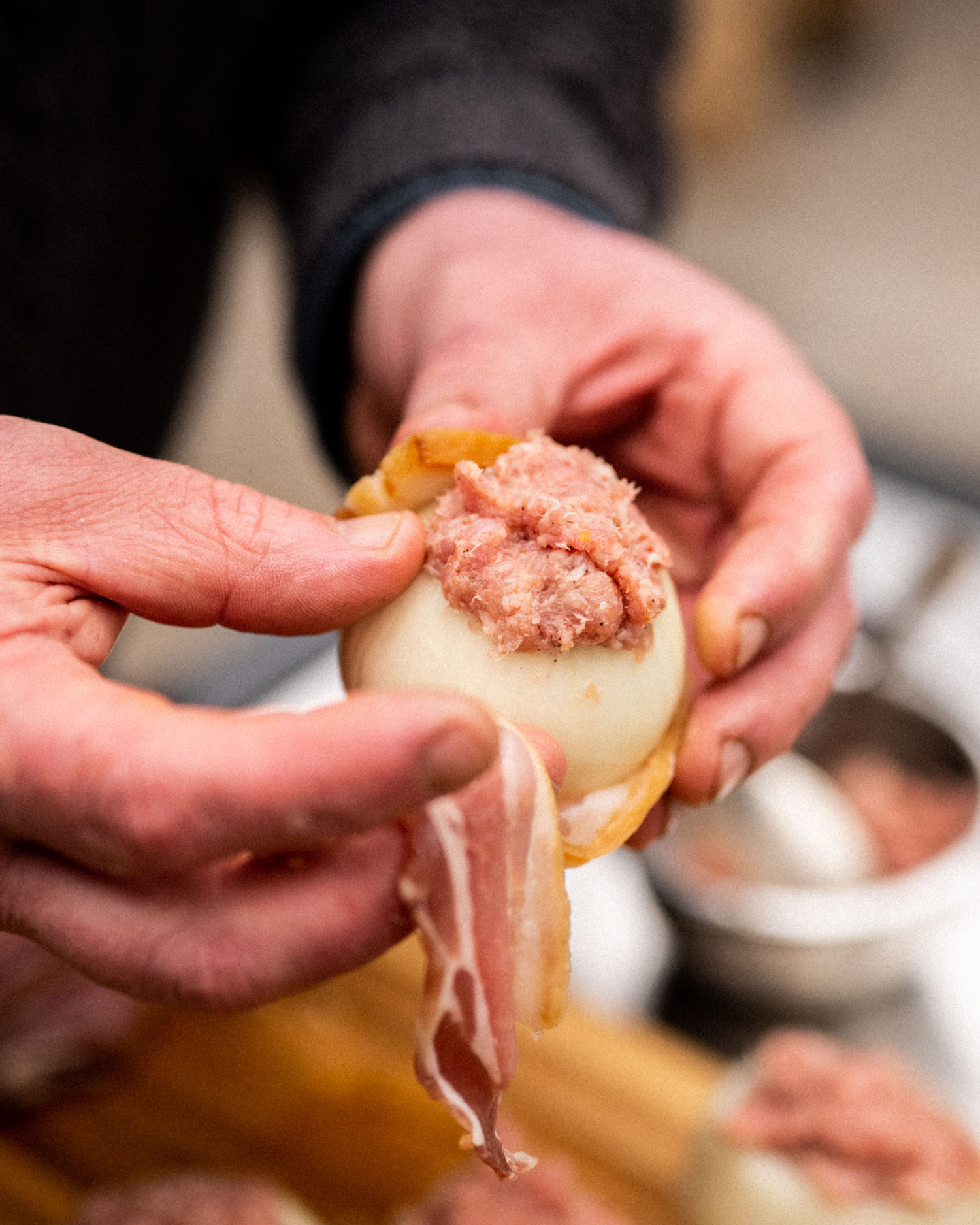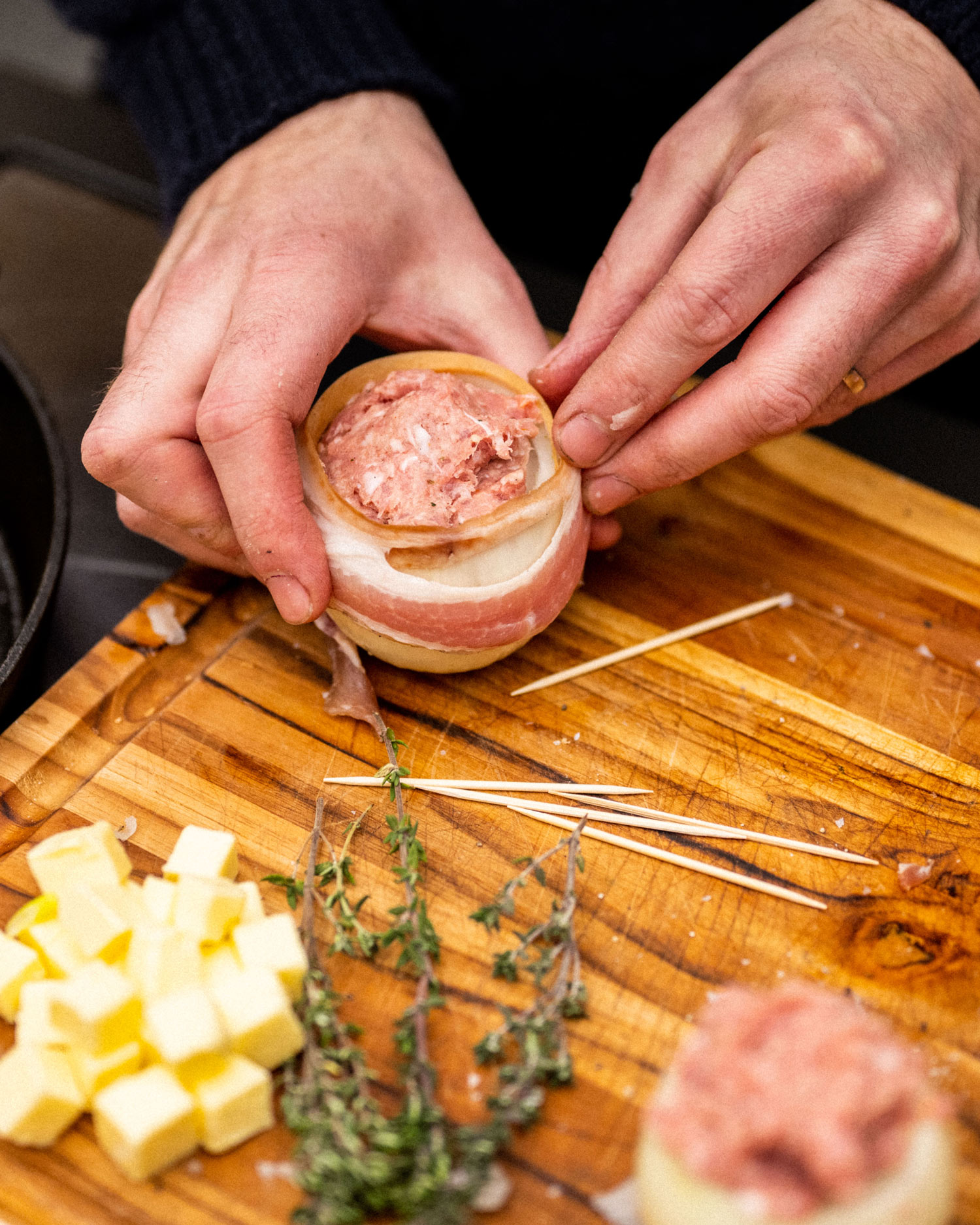 Season the sausagemeat and fill the onions.
Wrap each onion with streaky bacon and hold together with cocktail sticks.
Top the onions with sprigs of fresh thyme and place on a Cast Iron Skillet.
Add the skillet into your EGG and cook until the onion softens and the bacon begins to crisp (around 45 minutes).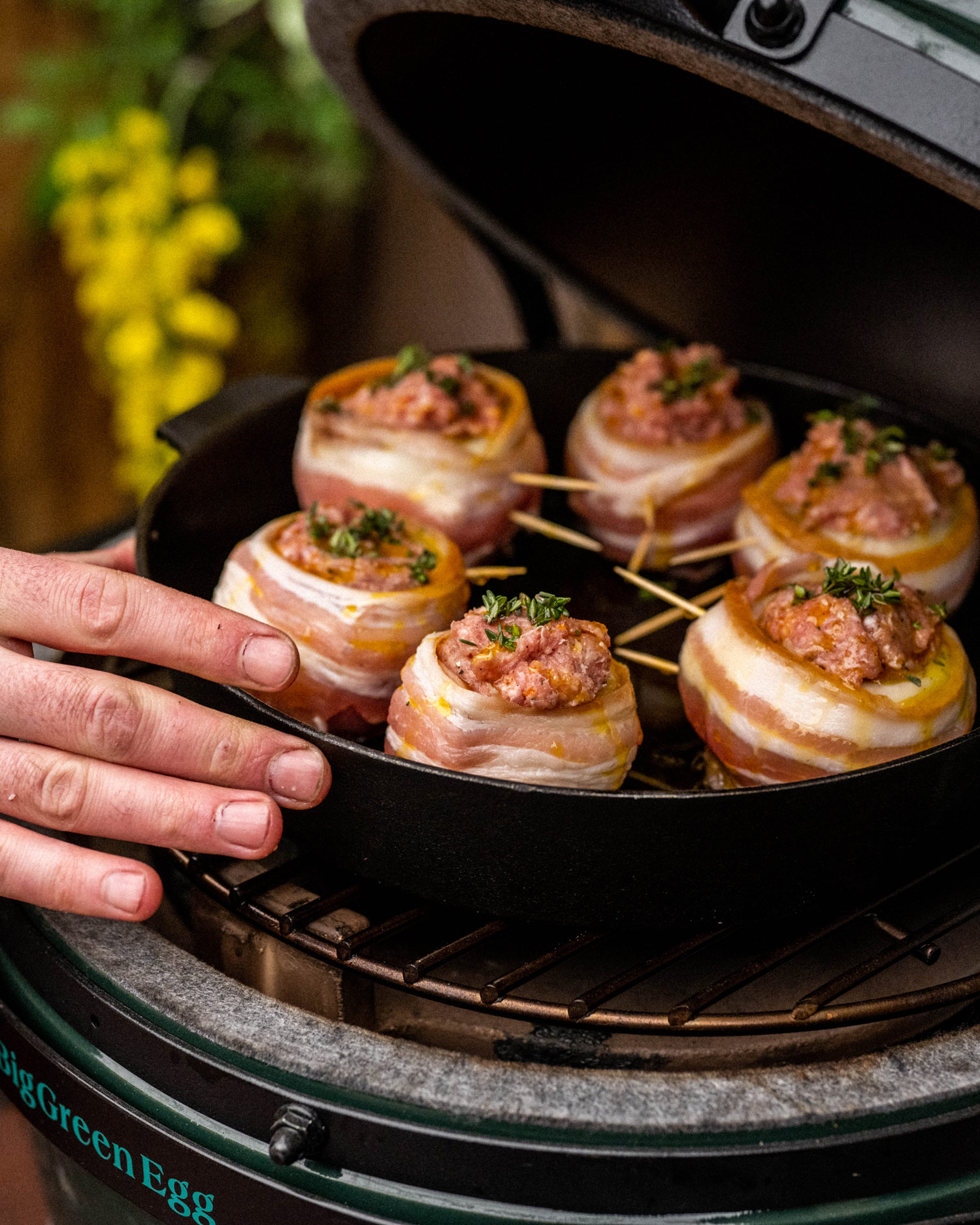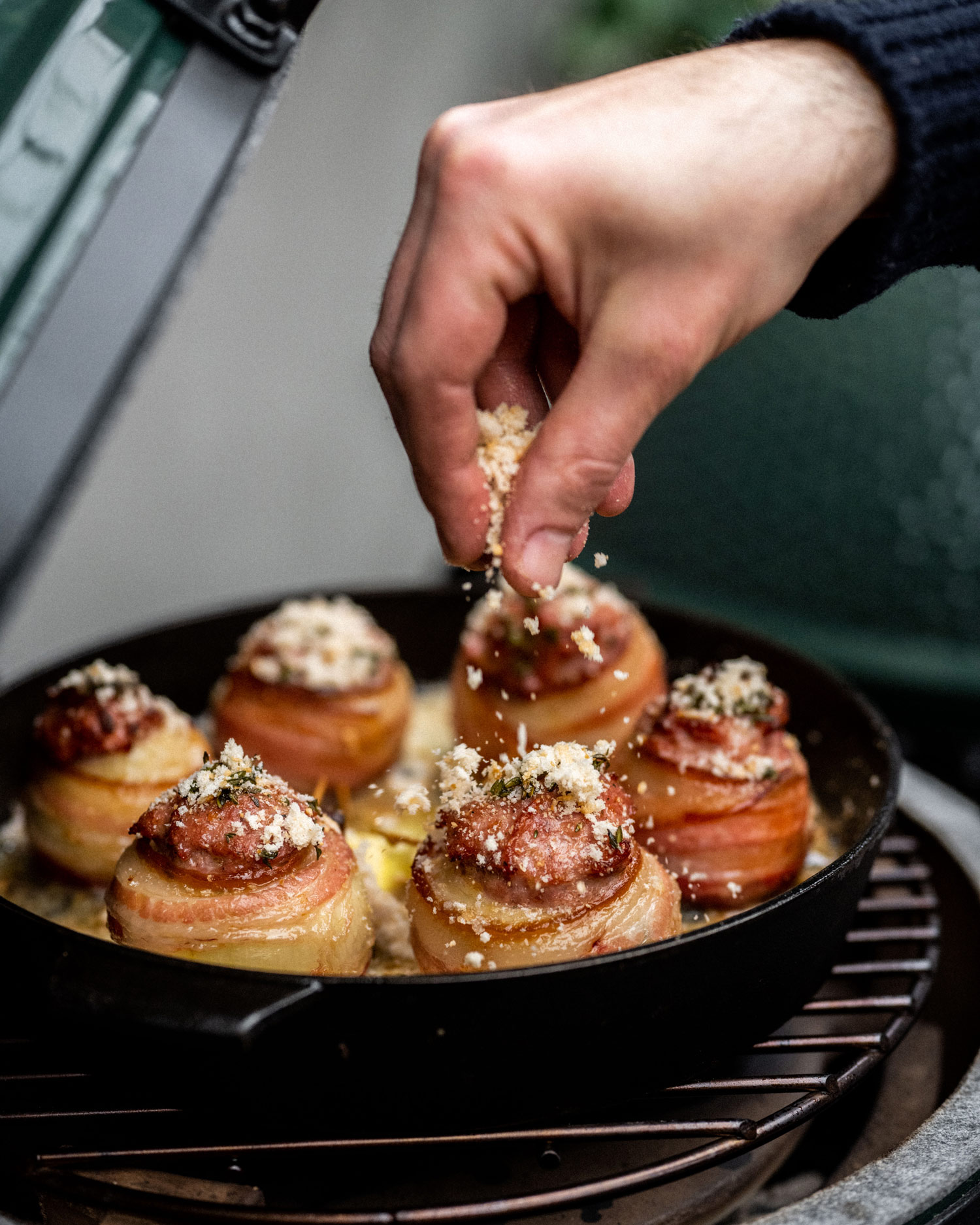 Add the remaining butter to the skillet and top the onions generously with breadcrumbs. Close the lid and leave to cook for a further 10 minutes.
Remove and serve.