OVERVIEW
Breakfast hashes were developed as a way of using up leftovers, so when better to make one than on Boxing Day?
METHOD
Load and light your EGG. You're looking to cook directly at 180˚C.
Heat the goose fat in a large Cast Iron Skillet or Wok. Add the pancetta and fry until crisp. Add the shallots and garlic and cook until soft - about 10 minutes.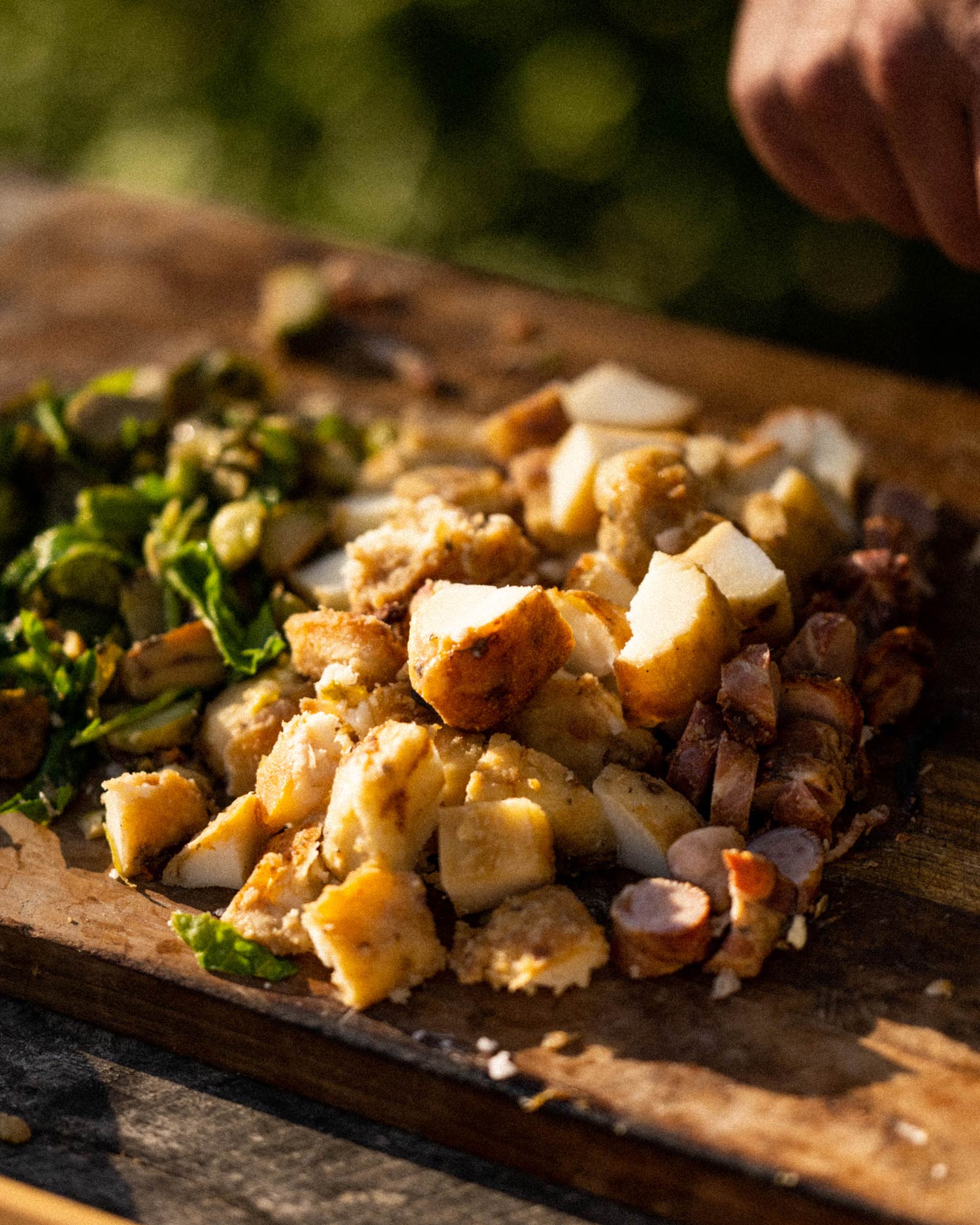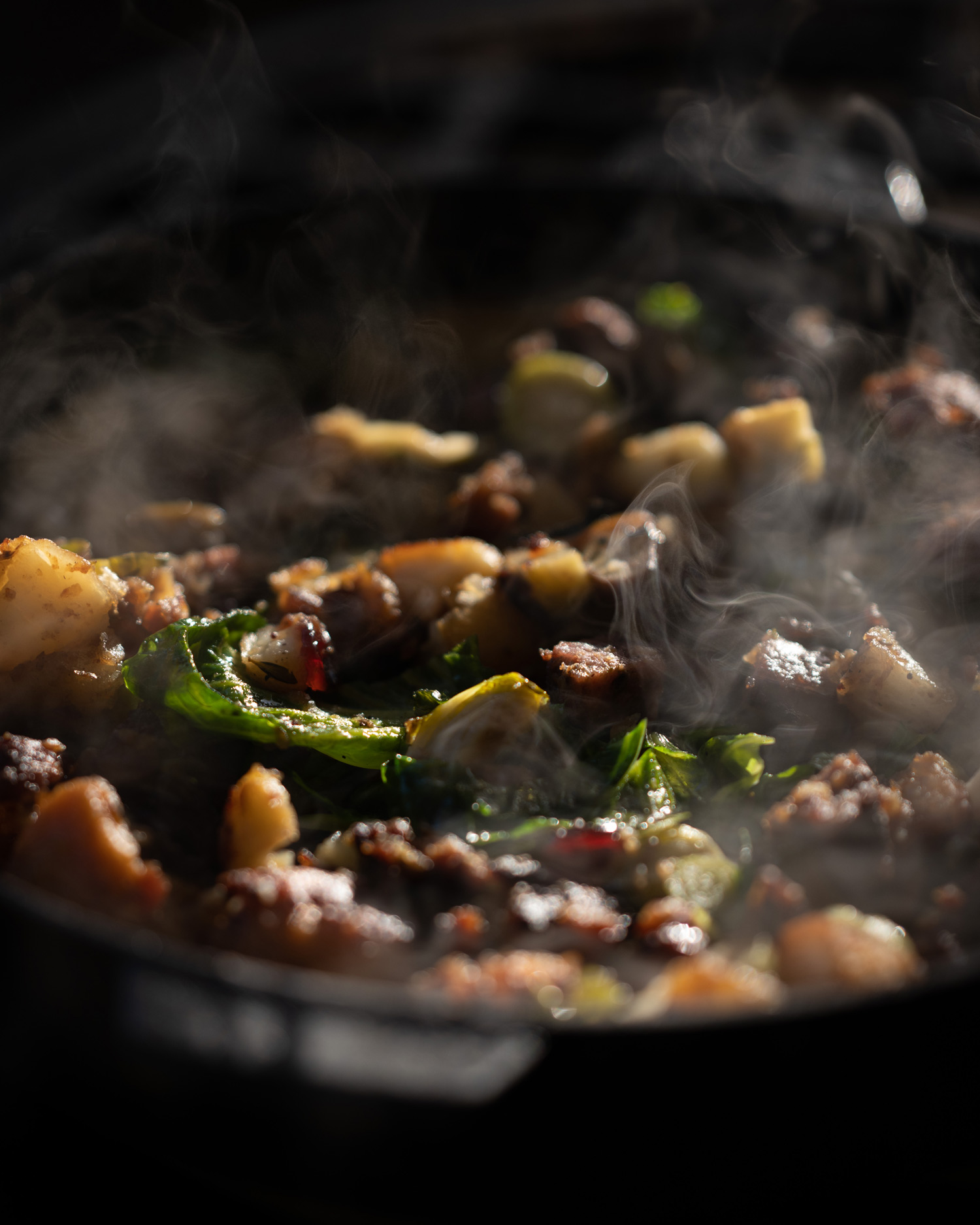 Add the turkey, ham, stuffing and potatoes and stir well, crushing things down as you stir. Cook for 25 minutes stirring regularly.
Add the greens and butter and cook for a final 20 minutes.