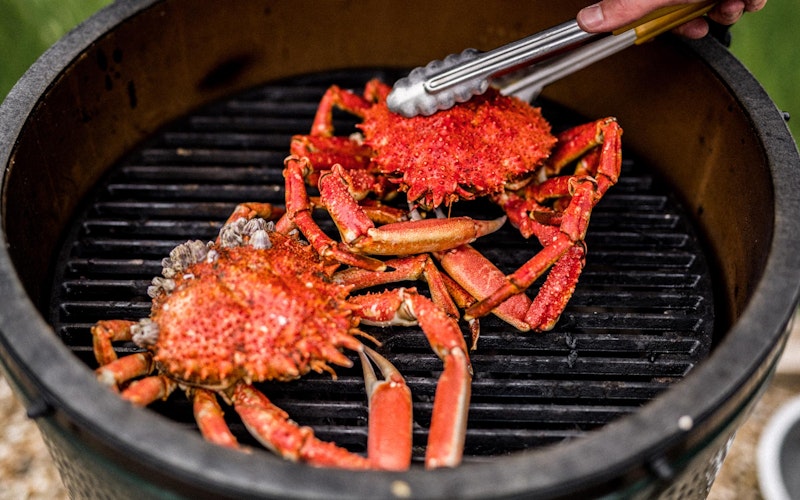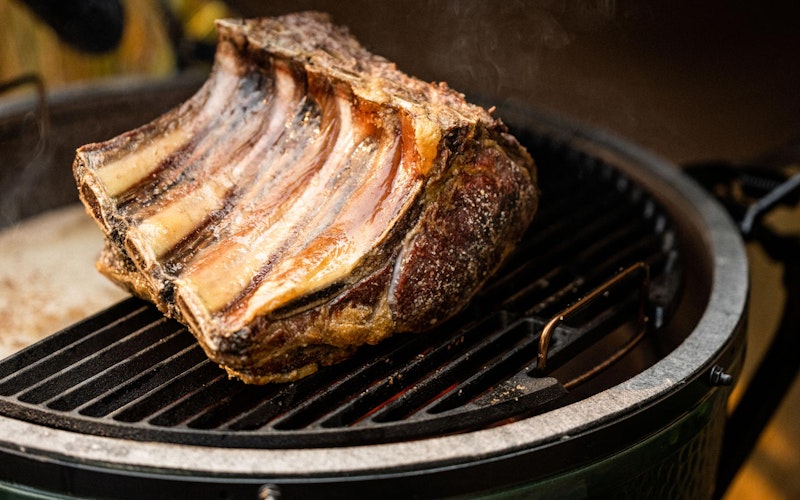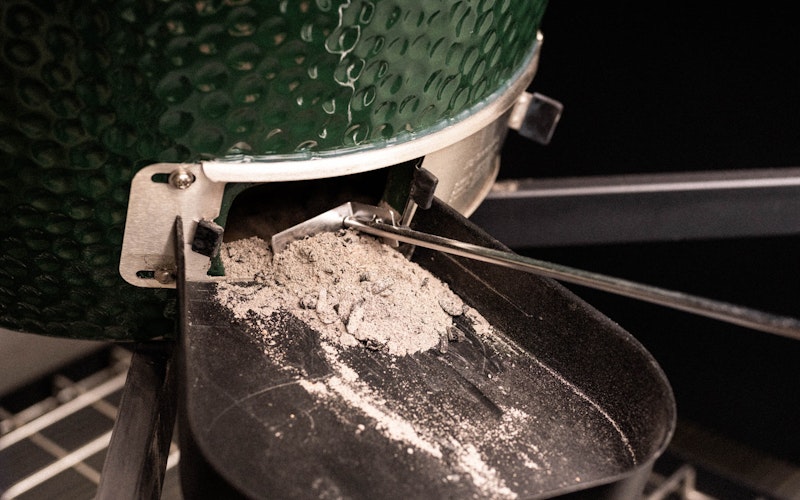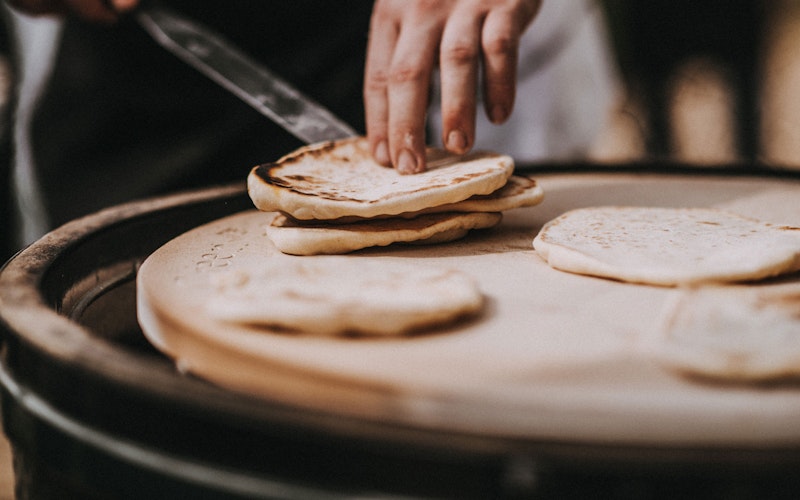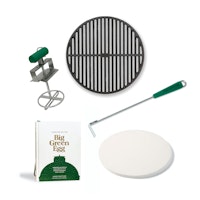 Starter Accessory Pack
£ 185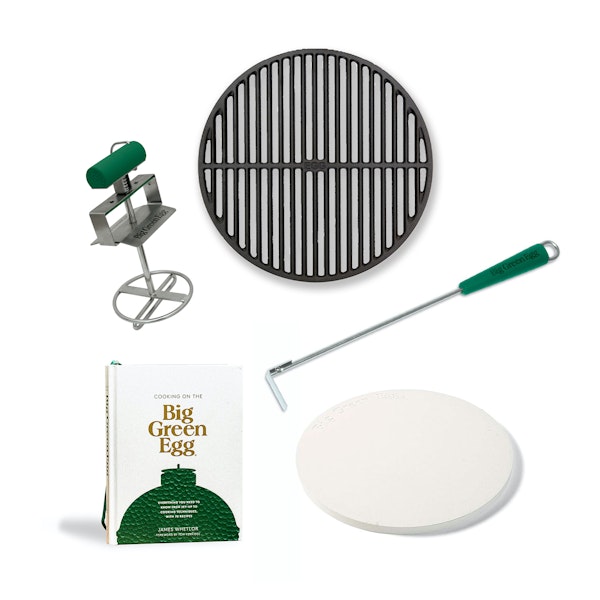 Starter Accessory Pack
This Starter Accessory Pack gives you the solid foundation you need to start experimenting with your new Big Green Egg. Become beginner to expert in 12 recipes with our Cooking on the Big Green Egg cook book.
Featuring two core surfaces: a Cast Iron Searing Grid (that comes as two Half Moons for the XL) for a restaurant-quality char and a ceramic Baking Stone for perfect crispy-based pizzas.
Thanks to the extra height in the Large and XL, these packs also include a vertical chicken roaster. This clever accessory negates the need for a rotisserie by allowing the heat to circulate around the chicken, for perfect crispy skin.
When you are finished, a selection of cleaning accessories will ensure that you are ready for your next cook.
Code: ACC-MM-BZ
Please note:
As EGG sizes vary, so do the contents of this pack! But no matter which pack is right for you, you'll get the same amazing results, every time. To see what you'll find in each pack, read on...
Starter ACCESSORY PACK For the MiniMax
1 x Cast Iron Searing Grid
1 x Full Baking Stone
1 x Ash Tool
1 x Cast Iron Grid Lifter
1 x Cooking on the Big Green Egg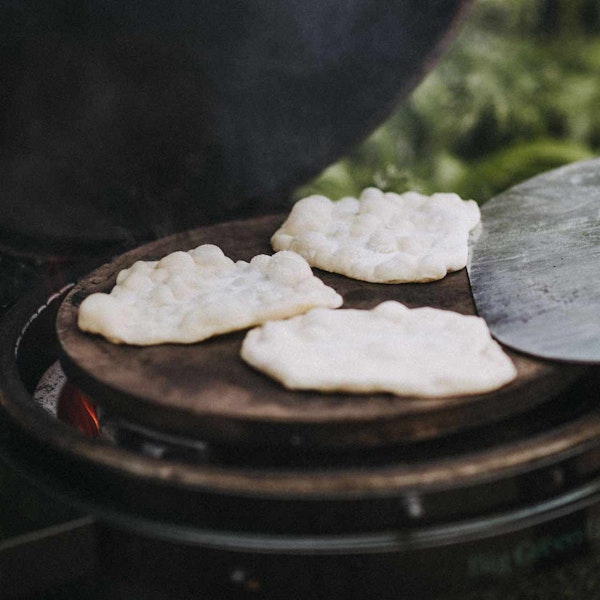 Starter ACCESSORY PACK For the Large
1 x Cast Iron Searing Grid
1 x Vertical Chicken Roaster
1 x Ash Tool
1 x Full Baking Stone
1 x Cast Iron Grid Lifter
1 x Cooking on the Big Green Egg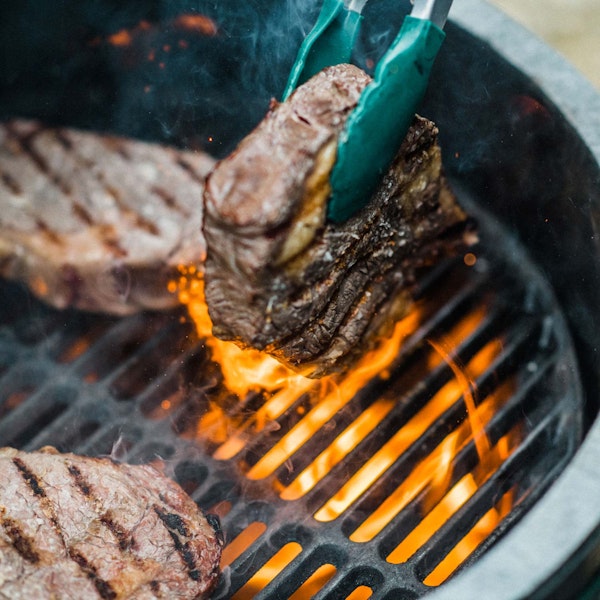 Starter ACCESSORY PACK For the XL
2 x Half Moon Cast Iron Searing Grid
1 x Vertical Chicken Roaster
1 x Ash Tool
1 x Cast Iron Grid Lifter
1 x Full Baking Stone
1 x Cooking on the Big Green Egg