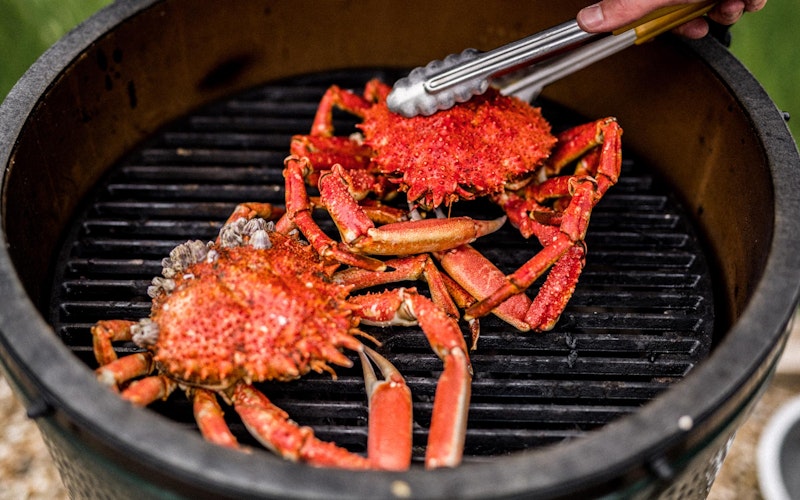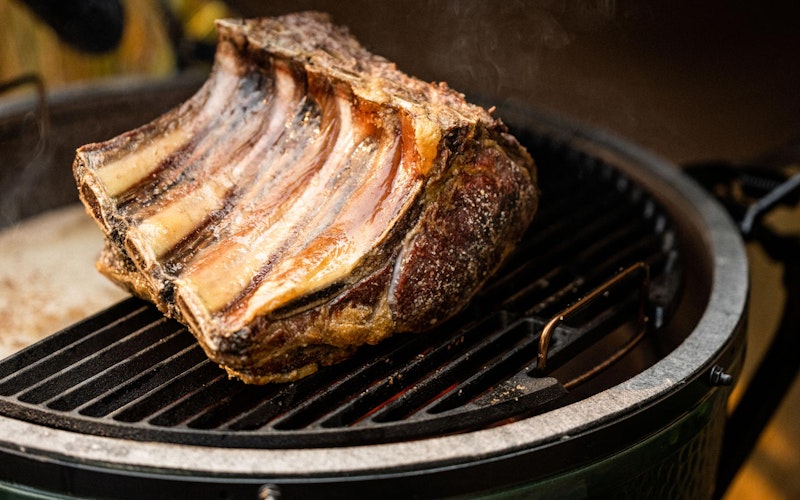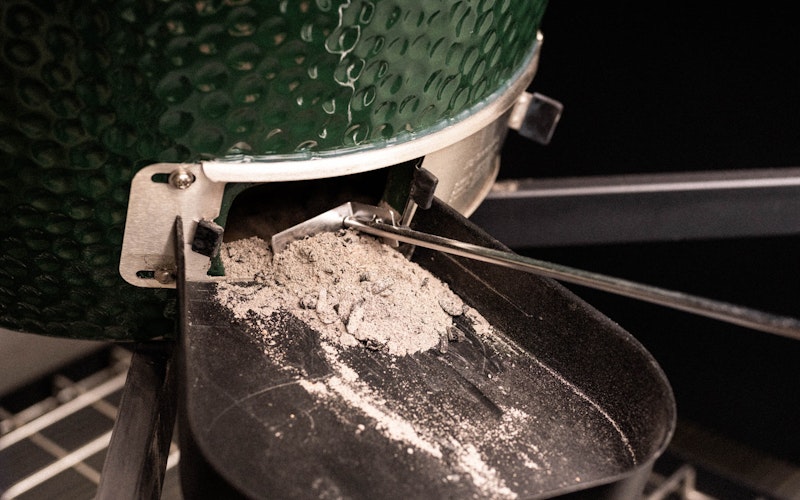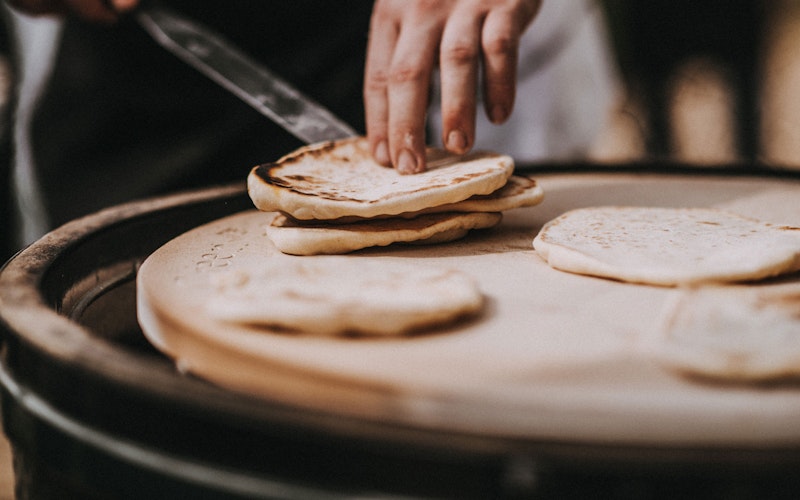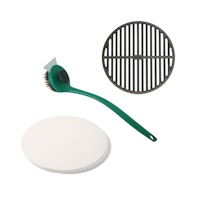 Starter Accessory Pack
£ 137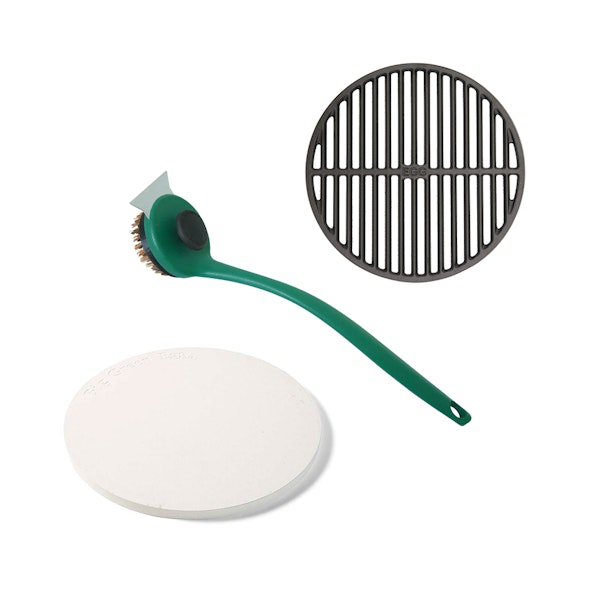 Starter Accessory Pack
This Starter Accessory Pack gives you the solid foundation you need to start experimenting with your new Big Green Egg.
Featuring a Cast Iron Searing Grid (two half moons for the XL) for a restaurant-quality char, a ceramic Baking Stone for perfect crispy-based pizzas, a vertical chicken roaster for rotisserie style chicken (available for the Large an XL only) and an Ash Tool for Large and XL to clean up once you're done or a Palymra Long Handled Grid Scrubber for MiniMax.
Code: ACC-MM-BZ
Please note:
As EGG sizes vary, so do the contents of this pack! But no matter which pack is right for you, you'll get the same amazing results, every time. To see what you'll find in each pack, read on...
Starter ACCESSORY PACK For the MiniMax
1 x Full Cast Iron Searing Grid for MiniMax
1 x Baking Stone for MiniMax
1 x Palymra Long Handled Grid Scrubber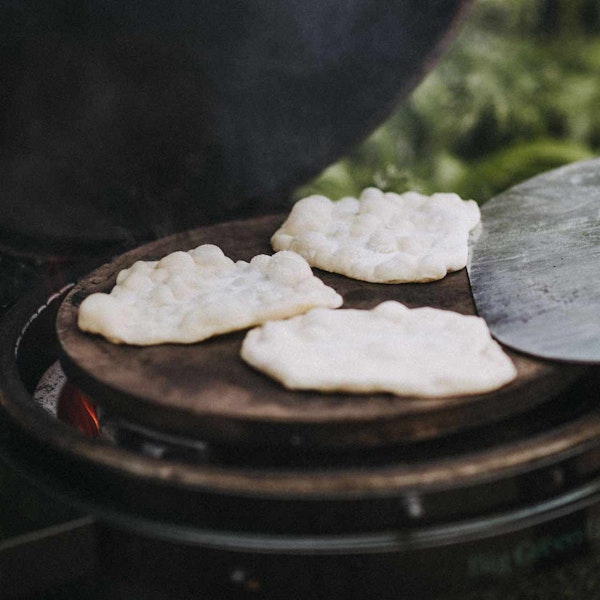 Starter ACCESSORY PACK For the Large
1 x Full Cast Iron Searing Grid for Large (compatible with the EGGspander System)
1 x Baking Stone for Large
1 x Ash Tool for Large
1 x vertical chicken roaster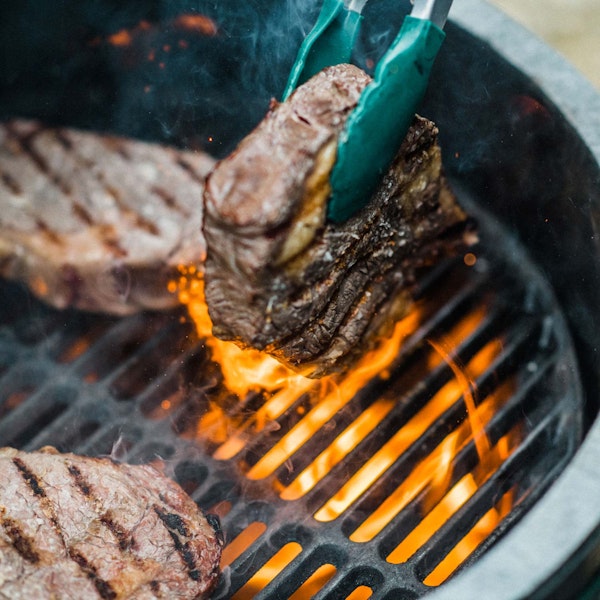 Starter ACCESSORY PACK For the XL
2 x Half Moon Cast Iron Searing Grid for XL (compatible with the EGGspander System)
1 x Baking Stone for XL
1 x Ash Tool for XL
1 x vertical chicken roaster