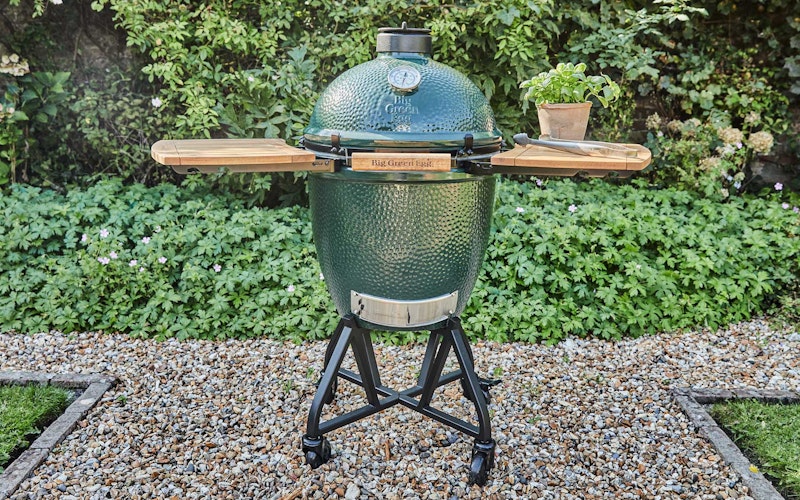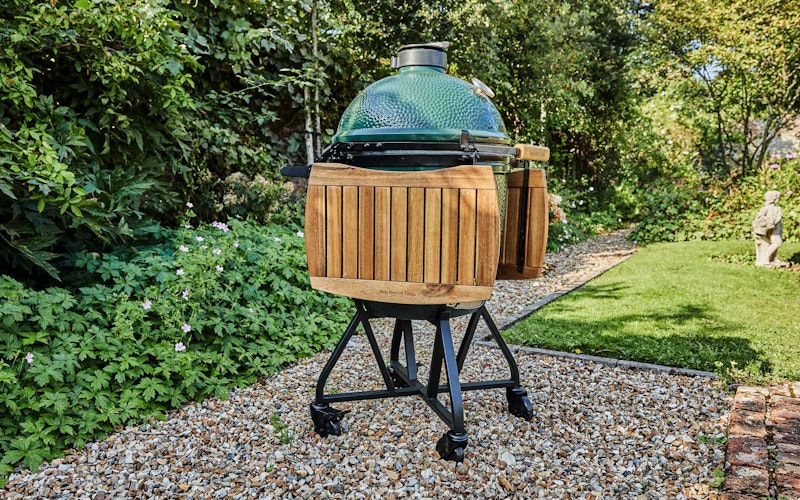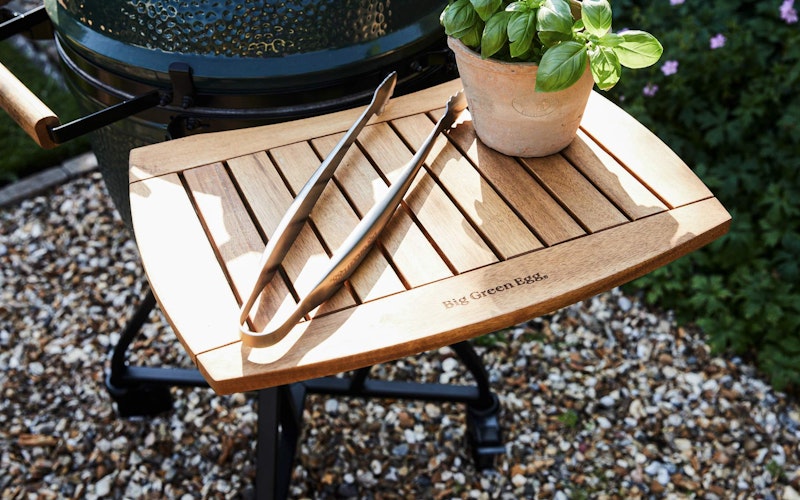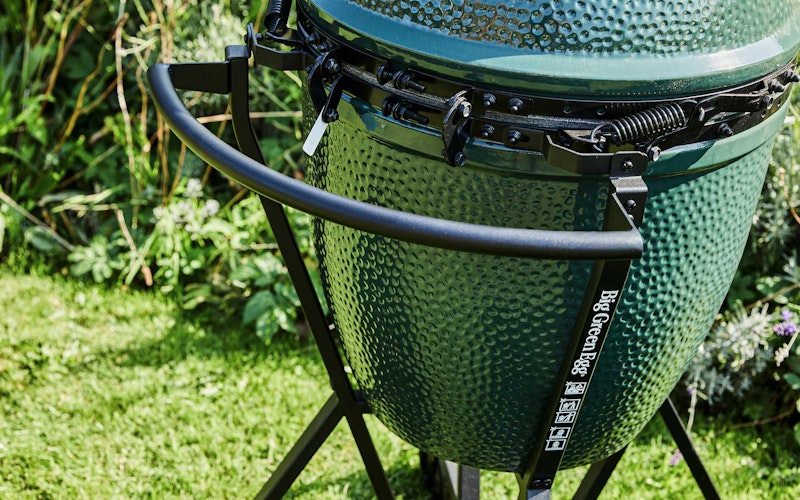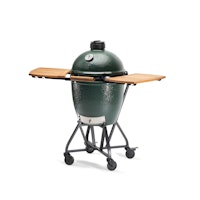 IntEGGrated Nest + Acacia Shelves
£ 475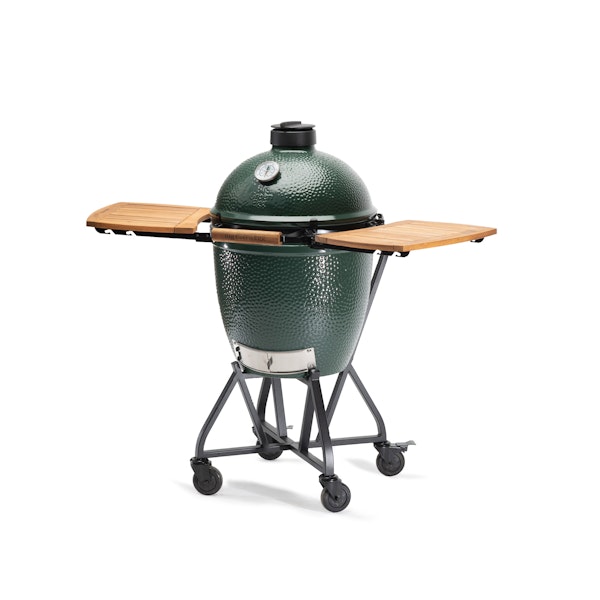 IntEGGrated Nest + Acacia Shelves
Manoeuvring your EGG has never been this simple. Just wheel it into place, light up, and get cooking. Our beautiful Acacia Shelves are included and can be folded down for easy storage.
Compatible cover:
Cover B for the Large, XL and 2XL Big Green Egg
Code: ACL602
Easy to move
Thanks to a set of locking caster wheels, this nest is going places. Lock it for a super-sturdy, wobble-free cook.
Rugged Construction
While this nest handles as if it's lightweight, it's made of tough, weatherproof powder-coated steel.
Equipped with Acacia Shelves
Plenty of space for prepping, resting and garnishing your tasty dishes. Made from beautiful sustainably-sourced hardwood.
FAQs
If you have a Large, XL and a Medium Big Green Egg in an IntEGGrated Nest or Nest & Handler you will need the EGG Cover B.