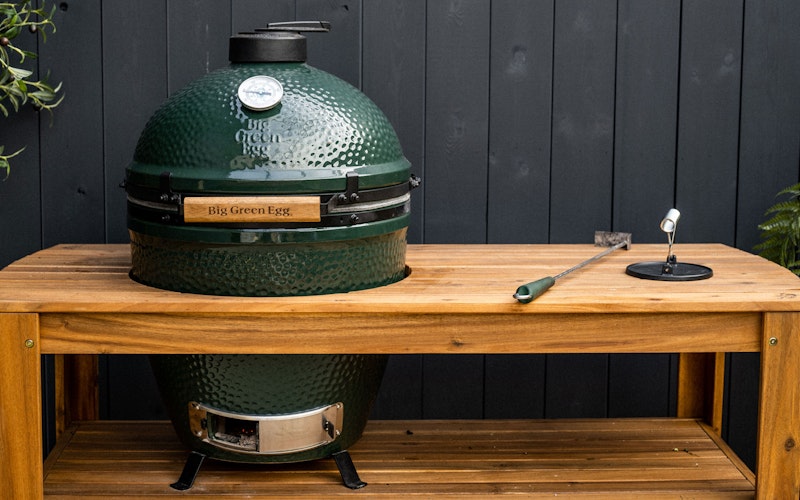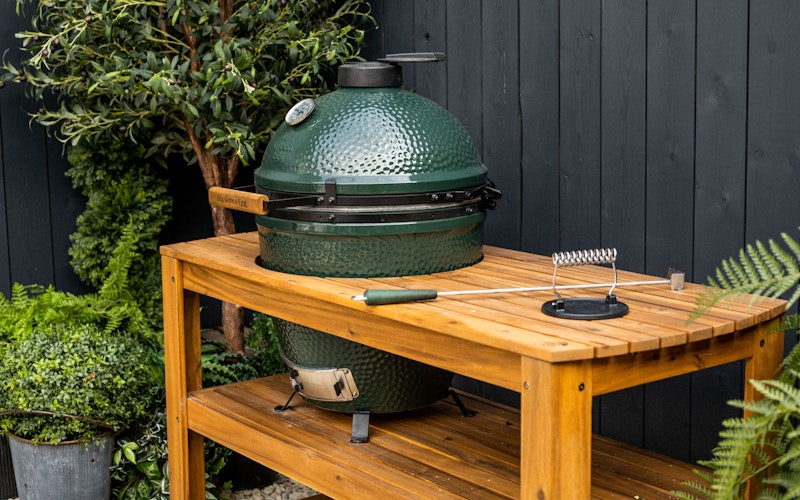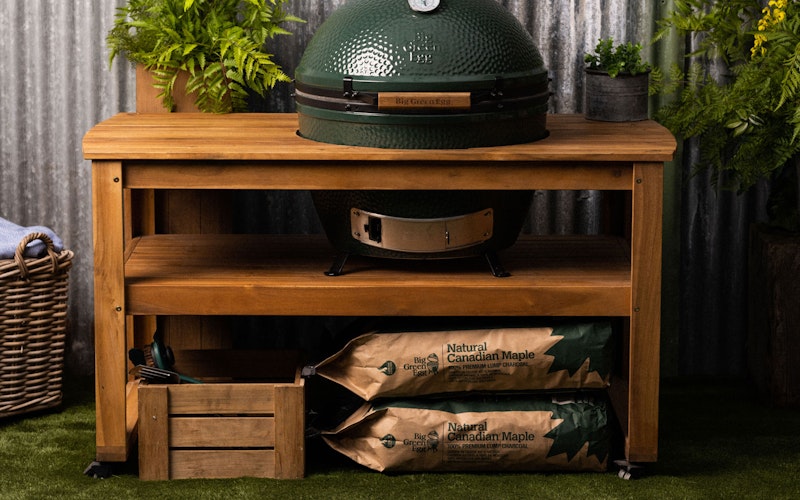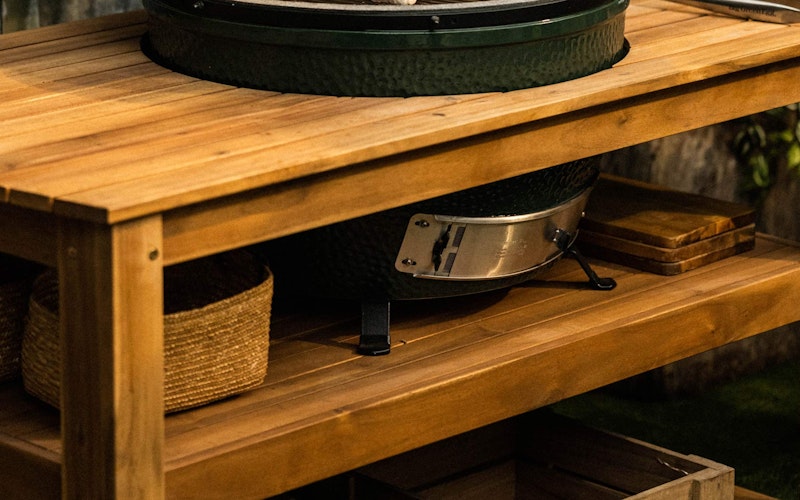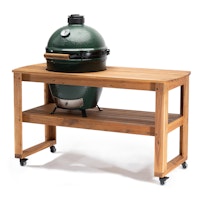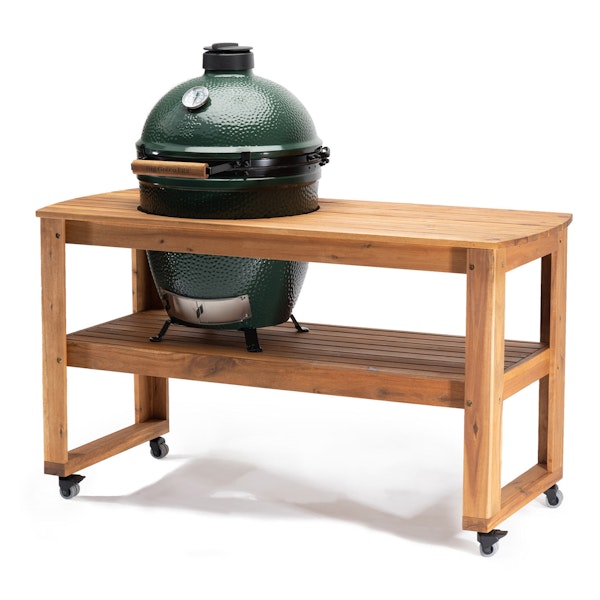 Eucalyptus Table
A sturdy, stunning centrepiece for a Large Big Green Egg, made from beautiful, FSC-Certified Eucalyptus hardwood. Comes with wheels for mobility and a Table Nest for your Large EGG to sit on, so there's no risk of it scorching the wood.
Compatible covers:
EGG Cover E
Code: ACL248
Beautiful, sustainable materials
The Big Green Egg Eucalyptus Table is made of solid, FSC certified that you can buy with confidence.
Loads of Surface Space
Prepping in your outdoor kitchen just got easier. The Premium Eucalyptus Table features a huge amount of space for chopping, resting and finishing your cooks. You could even customise the table by adding on our BBQ Tool Hooks for your utensils.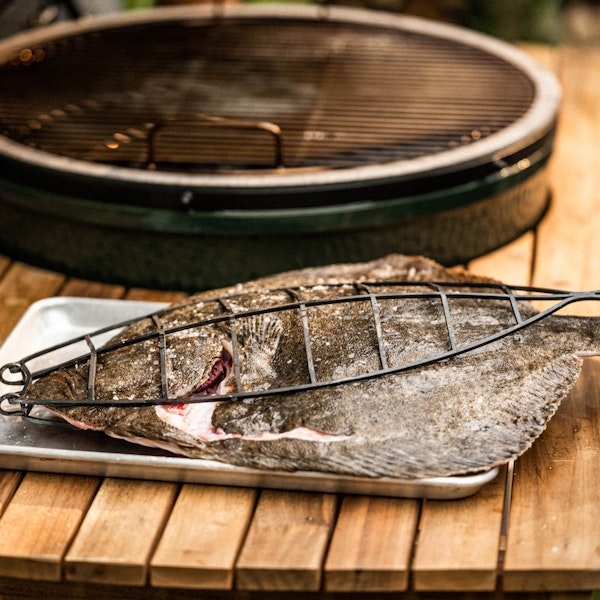 More mobile than you think
Thanks to a set of locking caster wheels, the Eucalyptus Table can be moved across flat, even surfaces with ease.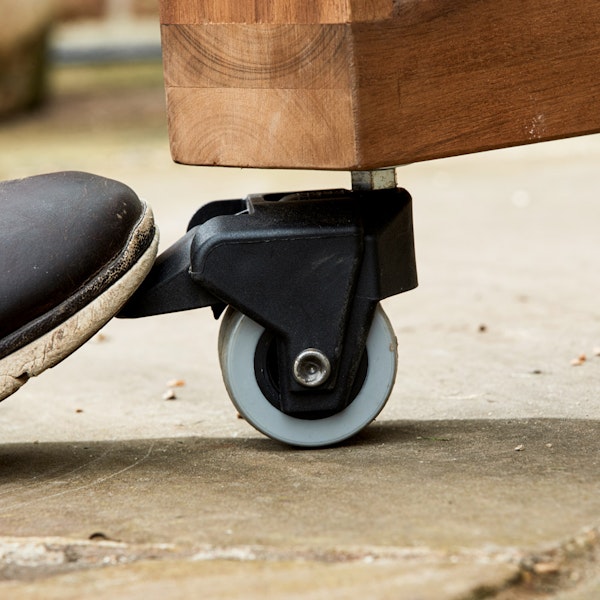 Need a cover for your Eucalyptus Table?
Our Eucalyptus Table is currently only available for Large Big Green Eggs. For this set up you will need: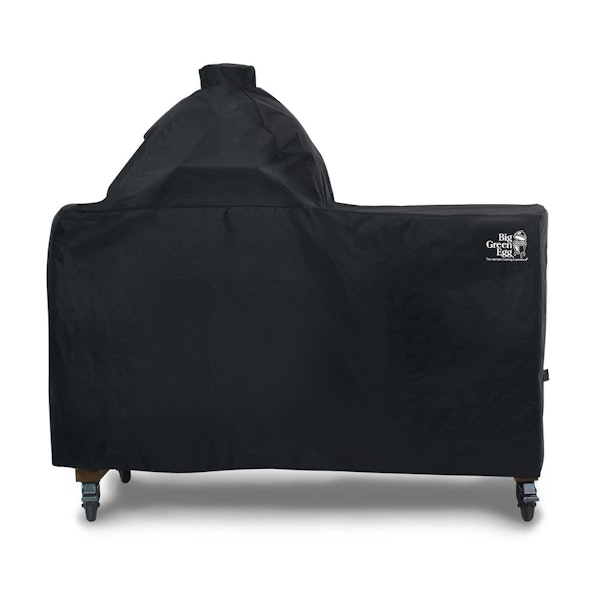 FAQs
To make sure that your table continues to look amazing, we would recommend oiling it thoroughly with mineral oil once a year. It's also a good idea to purchase one of our covers to keep the weather at bay where possible.
Our Eucalyptus and Royal Mahogany tables have been treated to ensure they last as long as possible in all kinds of weather conditions. As long as you look after it, yours should last a lifetime. For an extra layer of protection, consider purchasing one of our covers — there's one for every EGG setup!