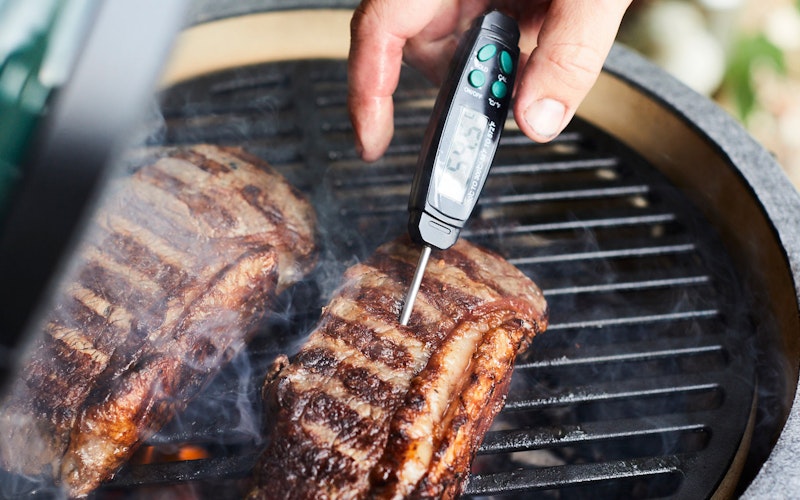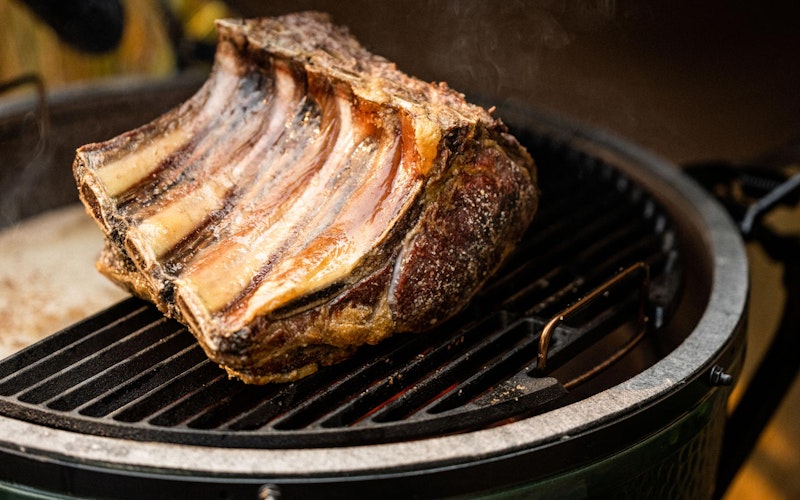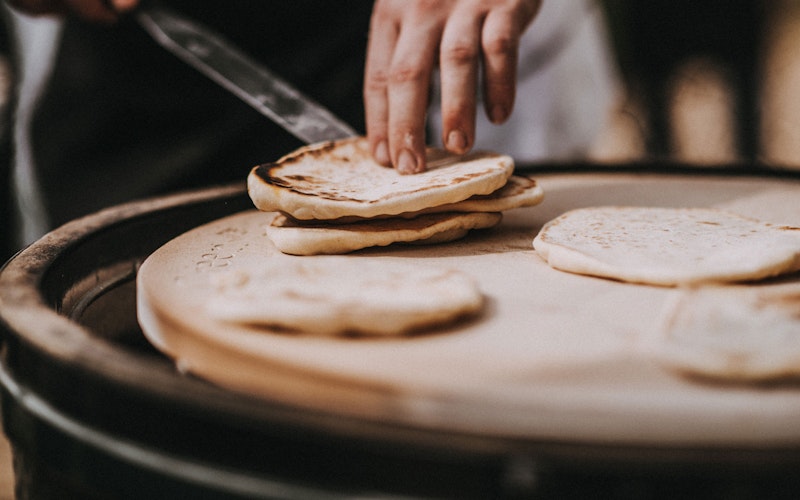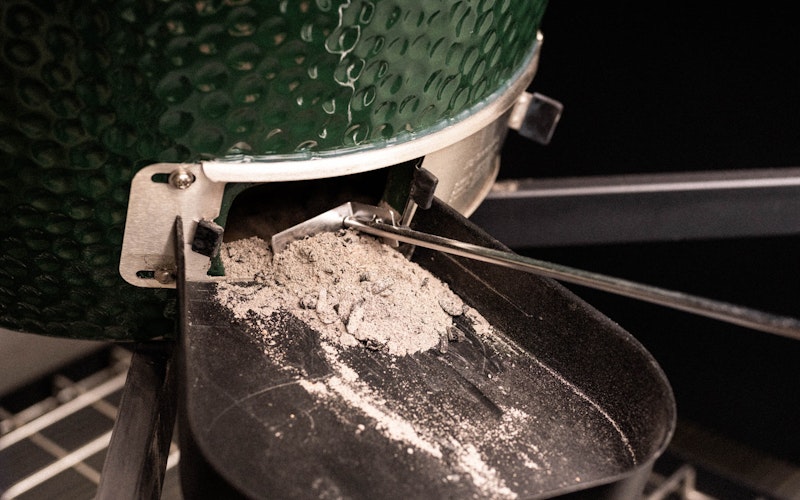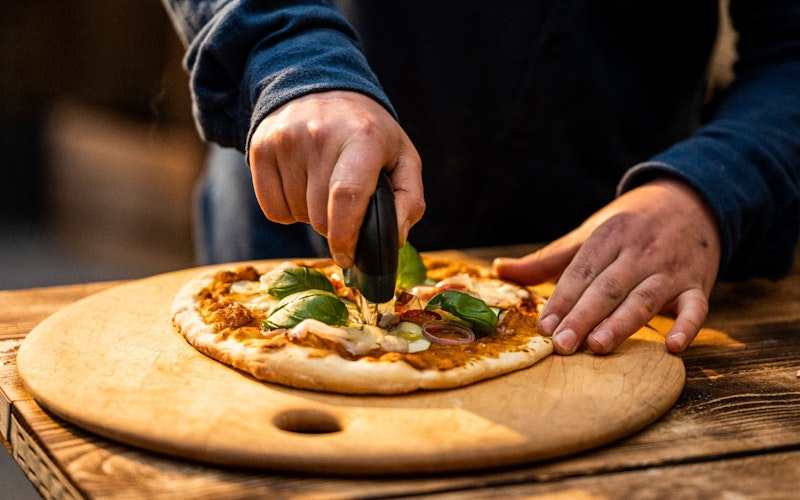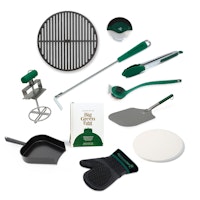 Classic Accessory Pack
£ 341
Classic Accessory Pack
With our Classic Accessory Pack, you'll achieve perfect results no matter what you're cooking — whether that's grilling, baking or slow cooking. Become beginner to expert in 12 recipes with our Cooking on the Big Green Egg cook book.
Our Stainless Steel BBQ Tool Set make cooking and serving a breeze, made easier again with our super-sharp Pizza Wheel and Pizza Peel. Cleaning up afterwards is painless thanks to our Ash Tool and the Palymra Long Handled Grid Scrubber. There's a good reason this is our most popular accessory pack.
Code: ACC-MM-SV
Please note:
As EGG sizes vary, so do the contents of this pack. But no matter which pack is right for you, you'll get the same amazing results, every time. To see what you'll find in each pack, read on...
Classic Accessory Pack for MiniMax
1 x Cast Iron Searing Grid
1 x Full Baking Stone
1 x Quick Read Thermometer
1 x Ultimate Pizza Wheel
1 x Heat Resistant Silicone BBQ Mitt with Fabric Cuff
1 x Silicone Tipped Tongs
1 x Long Handled Palmyra Scrubber
1 x Cast Iron Grid Lifter
1 x Ash Tool
1 x Ash Pan
1 x Cooking on the Big Green Egg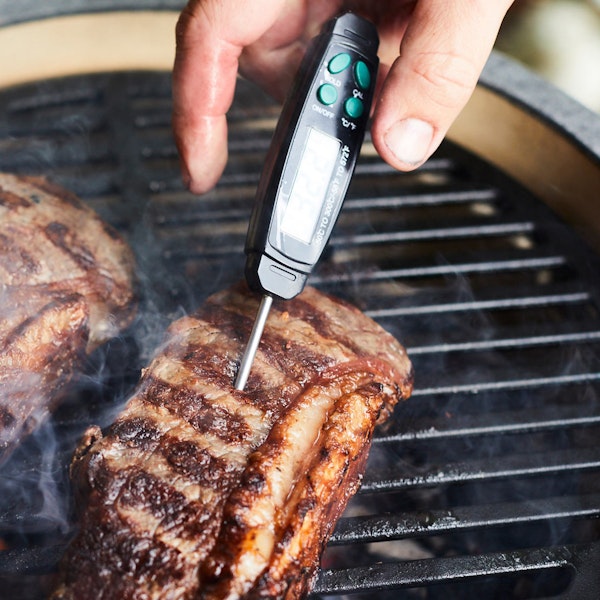 Classic Accessory Pack for Large
1 x Cast Iron Searing Grid
1 x Full Baking Stone
1 x Pizza Peel
1 x Ultimate Pizza Wheel
1 x Heat Resistant Silicone BBQ Mitt with Fabric Cuff
1 x Stainless Steel BBQ Tool Set
1 x Long Handled Palmyra Scrubber
1 x Cast Iron Grid Lifter
1 x Vertical Chicken Roaster
1 x Ash Tool
1 x Ash Pan
1 x Cooking on the Big Green Egg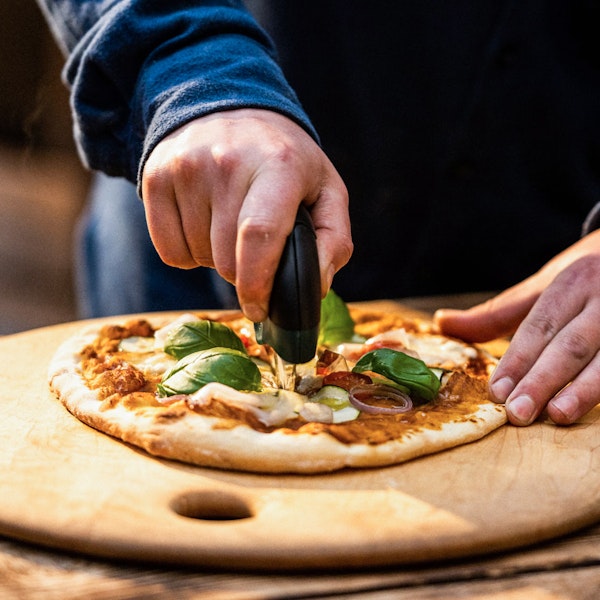 Classic Accessory Pack for XL
2 x Half Moon Cast Iron Searing Grid
1 x Full Baking Stone
1 x Pizza Peel
1 x Ultimate Pizza Wheel
1 x Heat Resistant Silicone BBQ Mitt with Fabric Cuff
1 x Stainless Steel BBQ Tool Set
1 x Vertical Chicken Roaster
1 x Long Handled Palmyra Scrubber
1 x Cast Iron Grid Lifter
1 x Ash Tool
1 x Ash Pan
1 x Cooking on the Big Green Egg