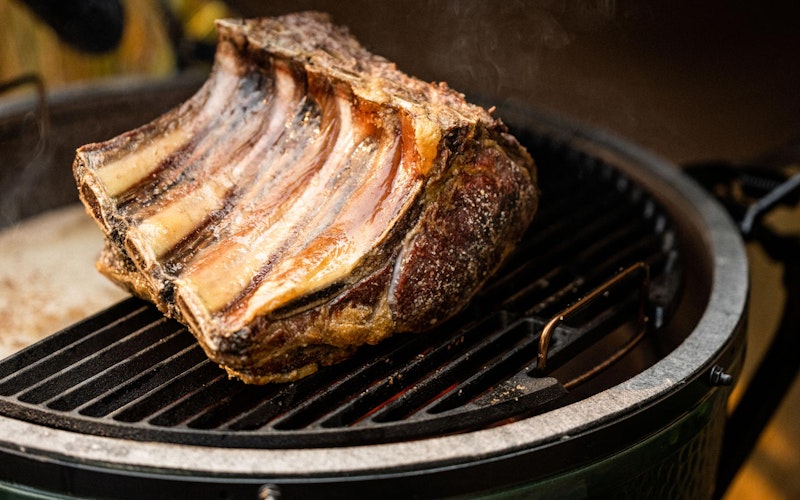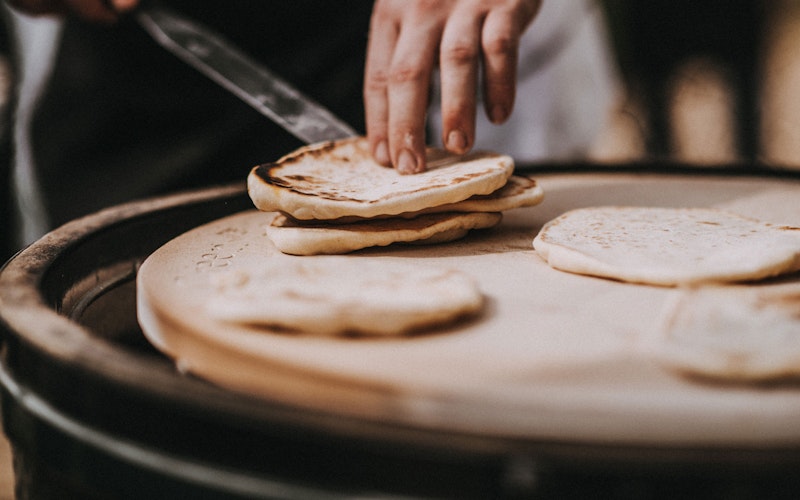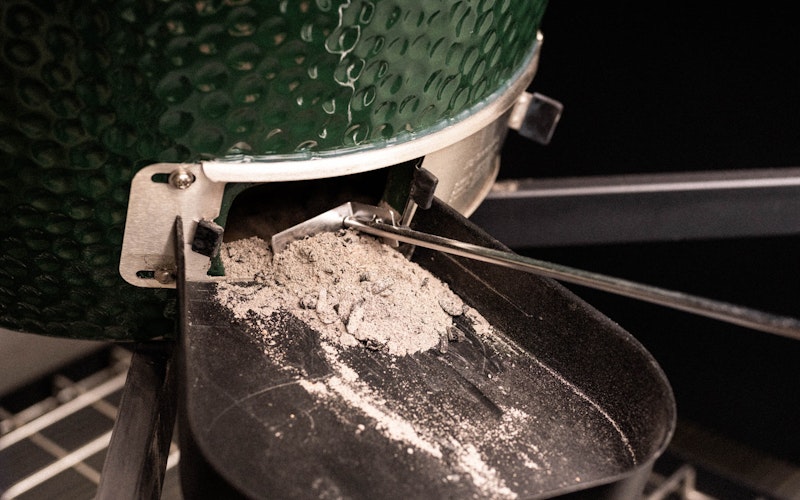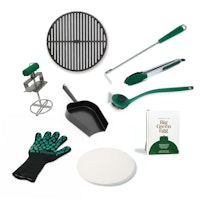 Classic Accessory Pack
£ 313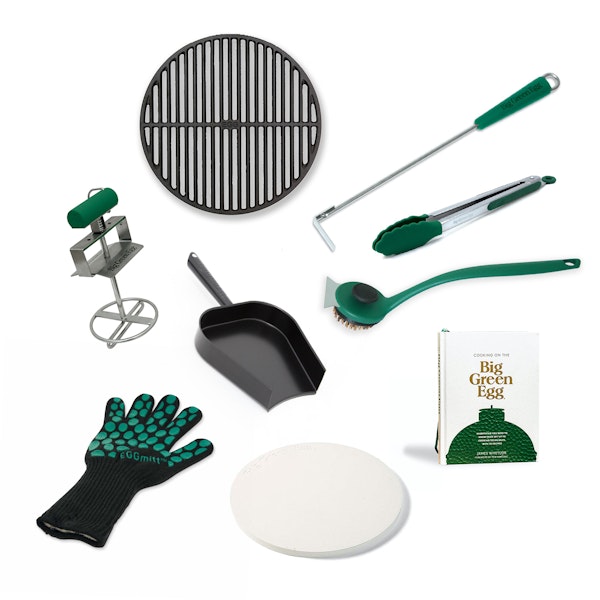 Classic Accessory Pack
With our Classic Accessory Pack, you'll achieve perfect results no matter what you're cooking — whether that's grilling, baking or slow cooking.
To whet your appetite, each pack comes with our Cooking on the Big Green Egg cookbook, which includes – alongside other mouthwatering recipes – a handy 12-step guide for getting you from beginner to pro.
While your EGG comes with a Stainless Steel Grid as standard, the cast iron surfaces in each of these packs will allow you to sear ingredients to more of a restaurant level. Meanwhile the Baking Stones open up a world of pizzas, breads and pastries.
Equipped with a Heat Resistant EGGmitt, you'll be able to handle hot surfaces safely, while our trusty Silicone Tipped Tongs allow you to turn ingredients over with ease.
Each pack contains all the maintenance kit you'll need too — including an Ash Tool and Ash Pan for clearing out ash before each cook, and a Palmyra Scrubber for removing debris from your surfaces.
Continue further down the page for a full breakdown of what each pack includes.
Code: ACC-MM-SV
Please note:
As EGG sizes vary, so do the contents of this pack. But no matter which pack is right for you, you'll get the same amazing results, every time. To see what you'll find in each pack, read on...
Classic Accessory Pack for MiniMax
1 x Cast Iron Searing Grid
1 x Cast Iron Grid Lifter
1 x Full Baking Stone
1 x 16" Silicone Tipped Tongs
1 x Heat Resistant EGGmitt
1 x Long Handled Palmyra Scrubber
1 x Ash Tool
1 x Ash Pan
1 x Cooking on the Big Green Egg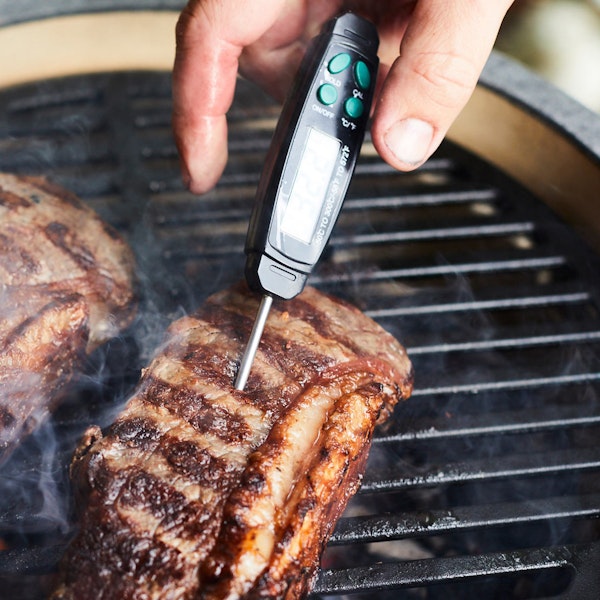 Classic Accessory Pack for Large
2 x Half Moon Cast Iron Searing Grid
1 x Baking stone
1 x Vertical Chicken Roaster
1 x 16" Silicone Tipped Tongs
1 x Heat Resistant EGGmitt
1 x Long Handled Palmyra Scrubber
1 x Ash Tool
1 x Ash Pan
1 x Cast Iron Grid Lifter
1 x Cooking on the Big Green Egg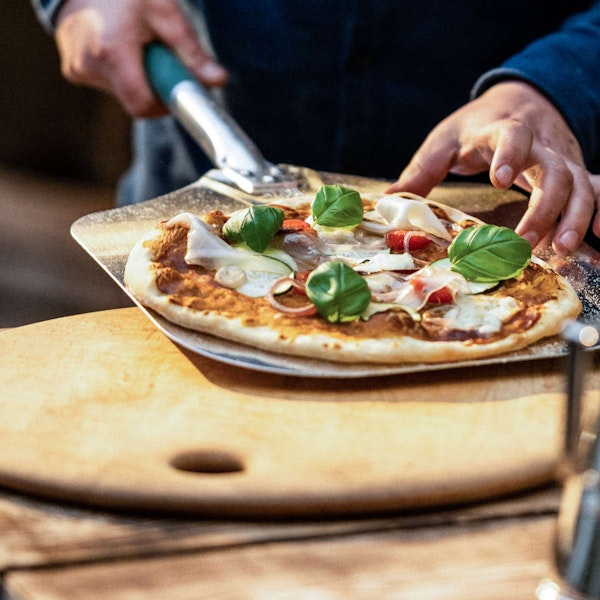 Classic Accessory Pack for XL
2 x Half Moon Cast Iron Searing Grid
1 x Baking stone
1 x Vertical Chicken Roaster
1 x 16" Silicone Tipped Tongs
1 x Heat Resistant EGGmitt
1 x Long Handled Palmyra Scrubber
1 x Ash Tool
1 x Ash Pan
1 x Cast Iron Grid Lifter
1 x Cooking on the Big Green Egg