OVERVIEW
The sweet, tender centre of a hispi cabbage can handle the touch of bitterness you get from cooking it dirty on the EGG. Add to that a rich and creamy jalapeño and ancho dressing and you've got yourself an incredibly moreish side dish.
As you are going to the effort of making the ancho chilli dressing, we'd suggest making loads. It keeps very well!
SET UP YOUR EGG
Set up your EGG for direct cooking, with no surfaces at all. Your target temperature is 180-210˚C.
COOK THE CABBAGE
Rub the cabbage lightly with olive oil and season generously with salt, ensuring that all sides are well coated. Make a well in the centre of the coals using a tool, carefully add the cabbage, then bury the cabbage completely by covering it with the surrounding hot coals. You can grill something on top at the same time if desired. Close the lid and maintain the temperature at about 200°C.
The cabbage should be completely charred and black on all sides and tender in the centre after about 10 minutes. Check by piercing with a cake tester or paring knife. If it's not done, continue roasting in the coals for 5 more minutes. If you are preparing the cabbage ahead, wrap tightly in foil once cooked.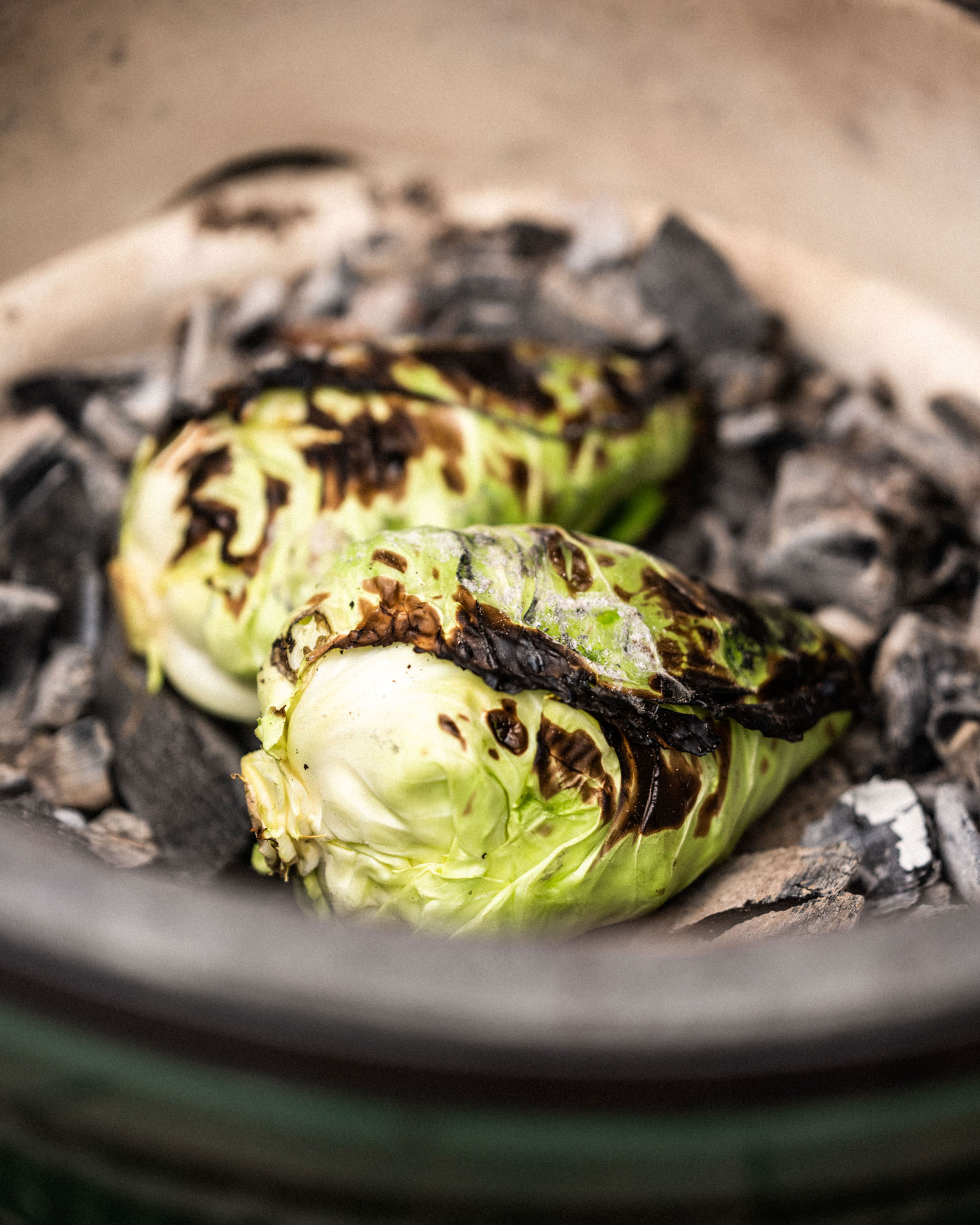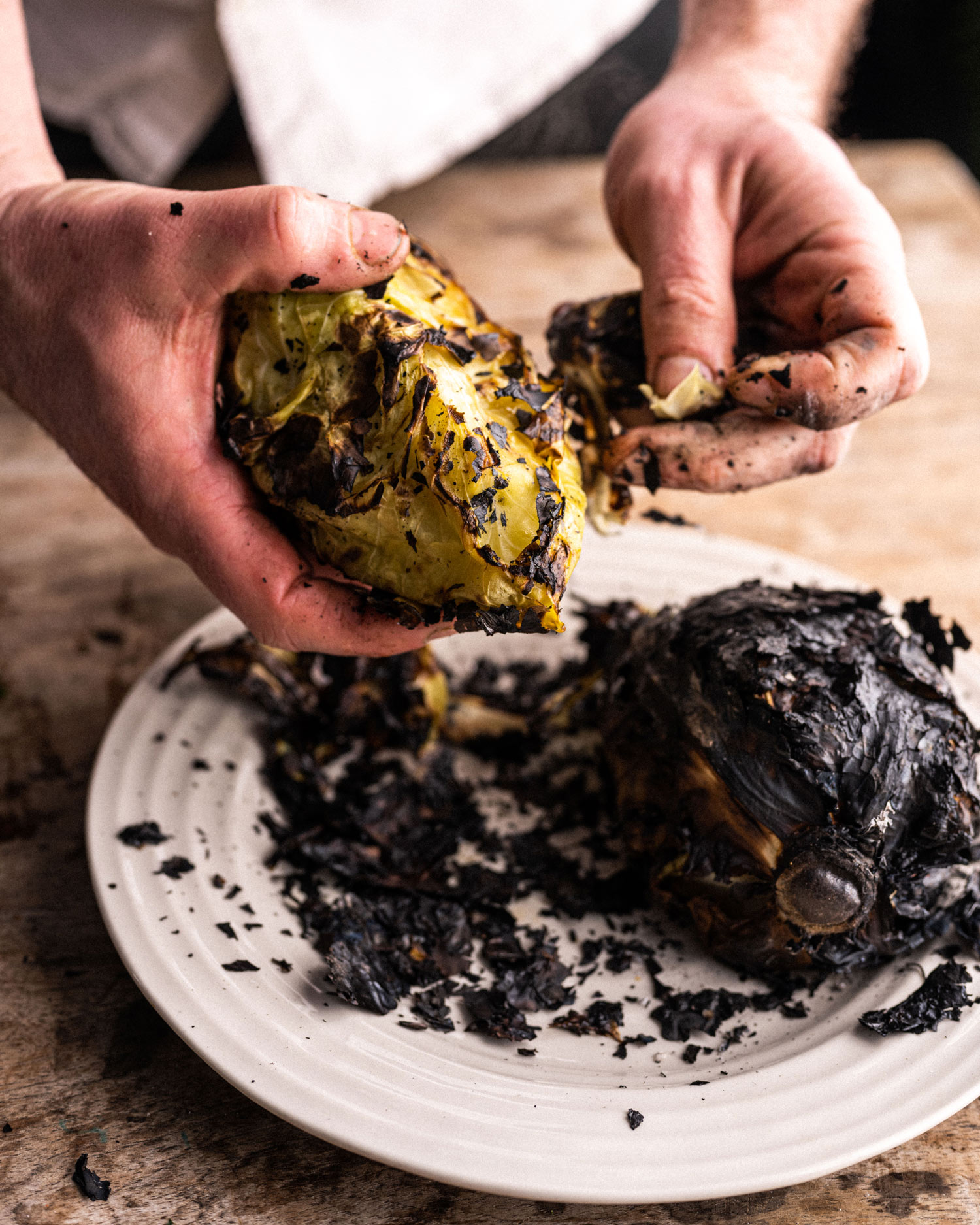 MAKE THE DRESSING
Add the shallot, three of the garlic cloves and the ancho or pasilla chillies to the coals for 5 minutes until fragrant, then peel the shallot and garlic and pulse very briefly in a blender. Stir through the olive oil and vinegar, adding salt to taste, and put to one side.
Roast the jalapeños skin side down on the coals for 5 minutes, then scrape off any black skin, remove the seeds and roughly chop. Blend the jalapeño with the buttermilk, half the coriander, the remaining garlic, the cumin, lime juice and salt and pepper to taste.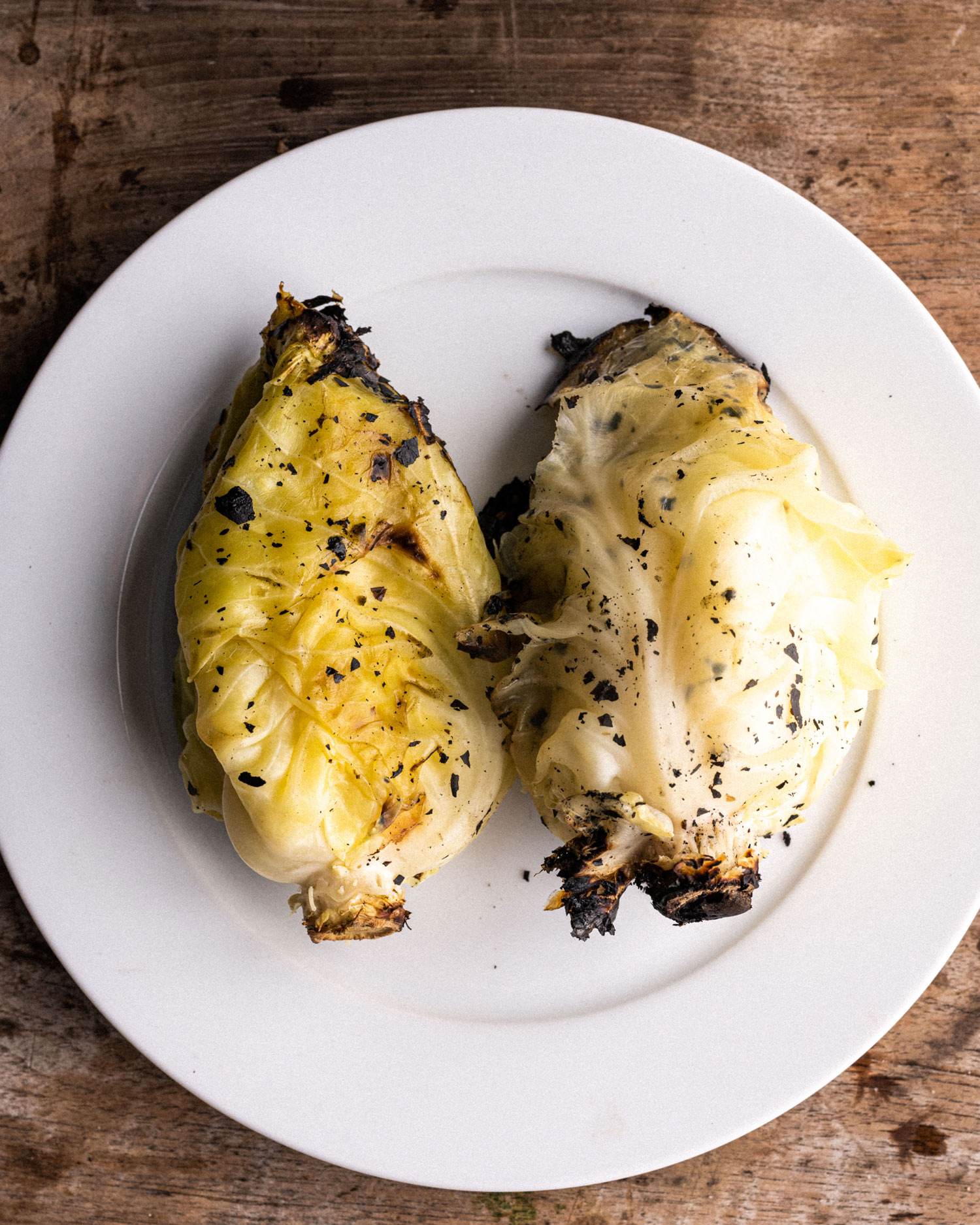 Cut the cabbage through the core into quarters and remove the core from each piece. Spoon the jalapeño dressing onto a serving platter, arrange the cabbage wedges on top and season lightly with salt, then spoon over the ancho dressing. Sprinkle over the pumpkin seeds and remaining coriander to serve.
Extracted from Cooking on the Big Green Egg (Quadrille, £25)