OVERVIEW
Hong Shao Rou, or Red Braised Pork Belly, is a popular Chinese dish enjoyed across the country's vast mainland. Chunks of fatty, flavour-packed pork are rendered sticky and gelatinous in a braising liquid of star anise, rice wine, soy sauce and sugar.
The following method shows you how to cook the entire dish on your Big Green Egg, cooking directly at a higher heat (to caramelise the meat), then lowering the temperature and adding the ConvEGGtor for indirect slow cooking. If you are short on time, or are not confident bringing the temperature down, set the EGG to 120°C and complete the first step on your kitchen hob.
METHOD
Add the oil to a wok, then add the sugar. Cook until melted but not burnt, stirring regularly – about 10 minutes. Add the pork, coat in the sugar and cook for a further 10 minutes, stirring regularly.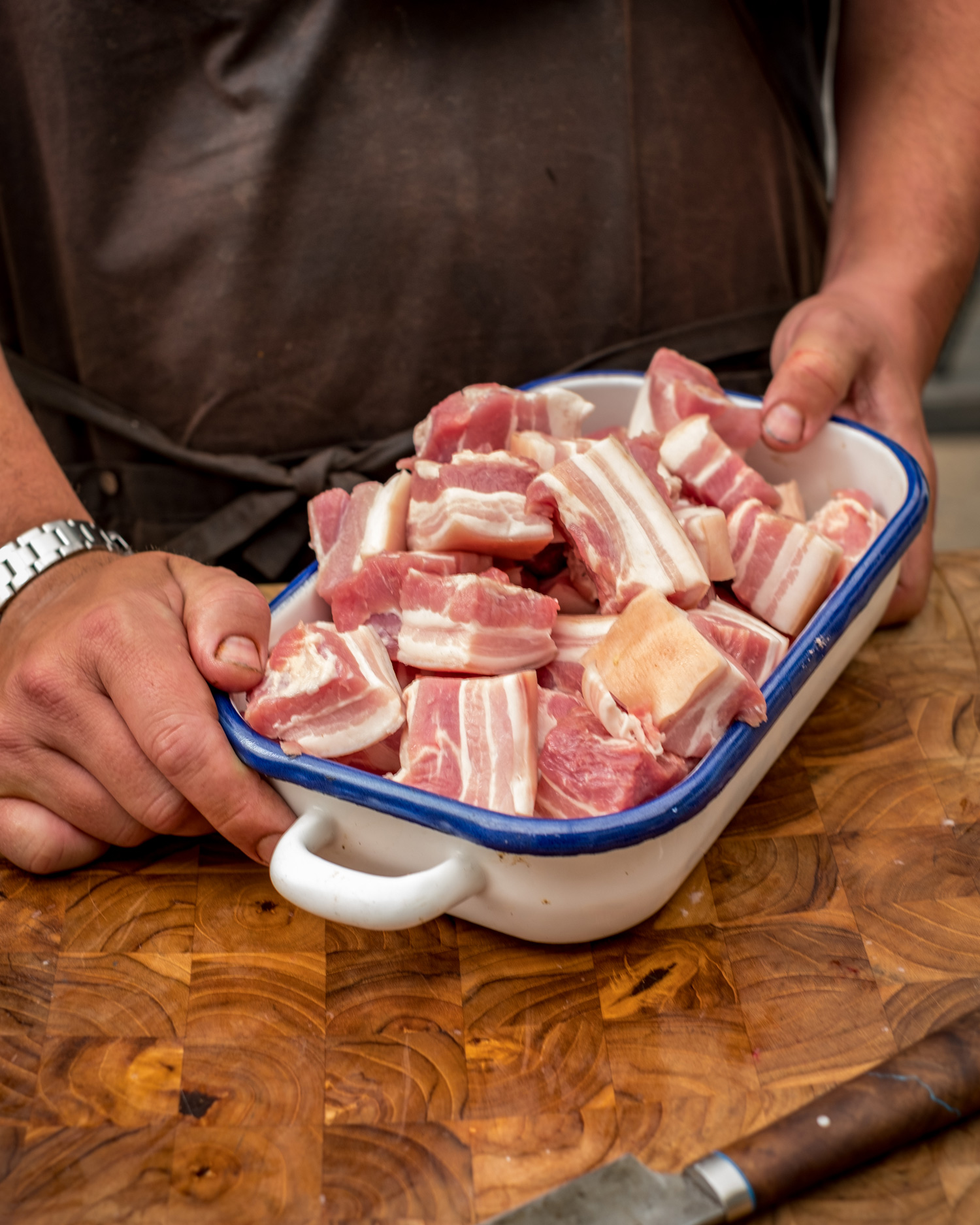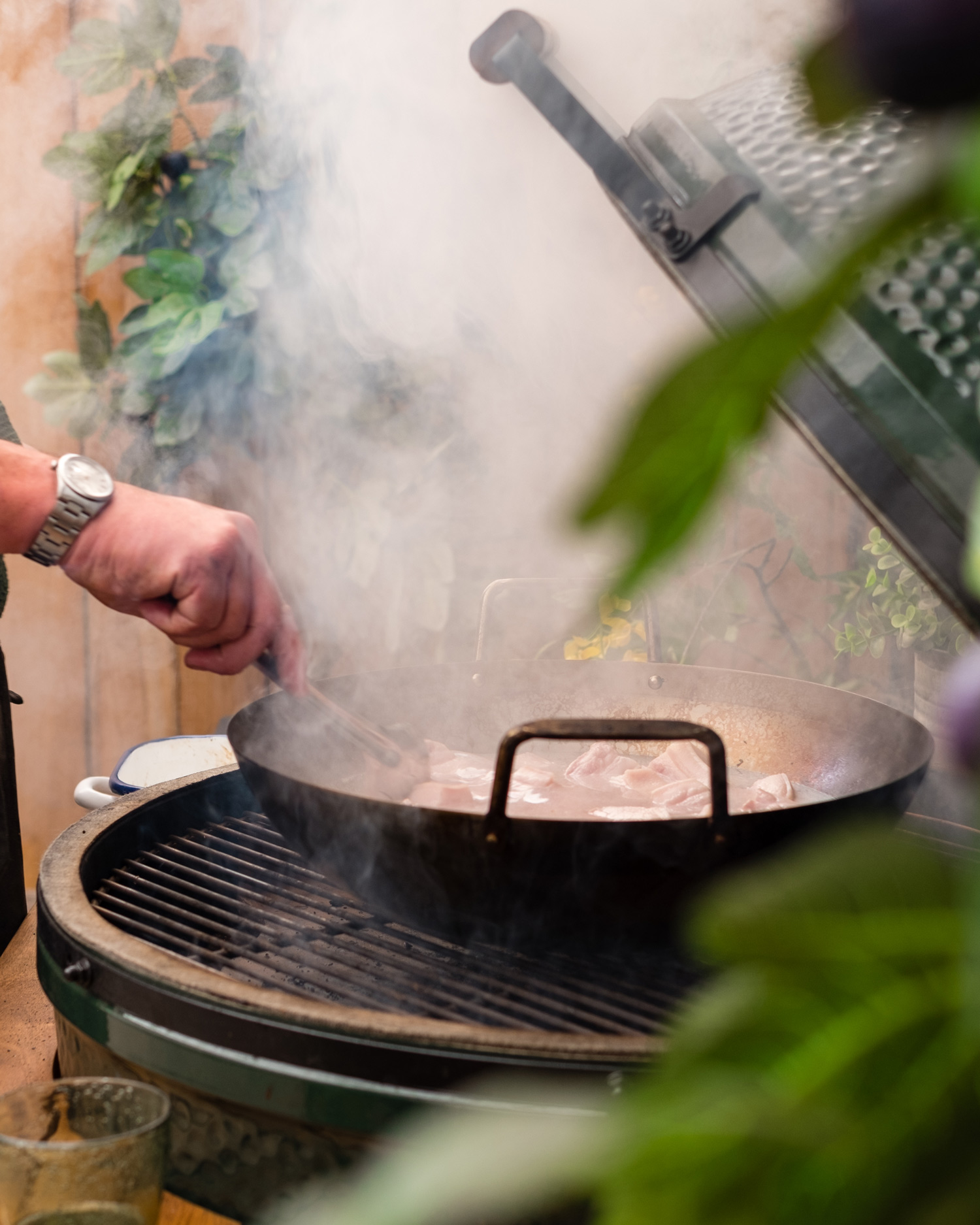 Bring the temperature down to 120°C, add the rest of the ingredients and cook for 2.5 hours until the sauce is reduced and the pork is fall-apart tender.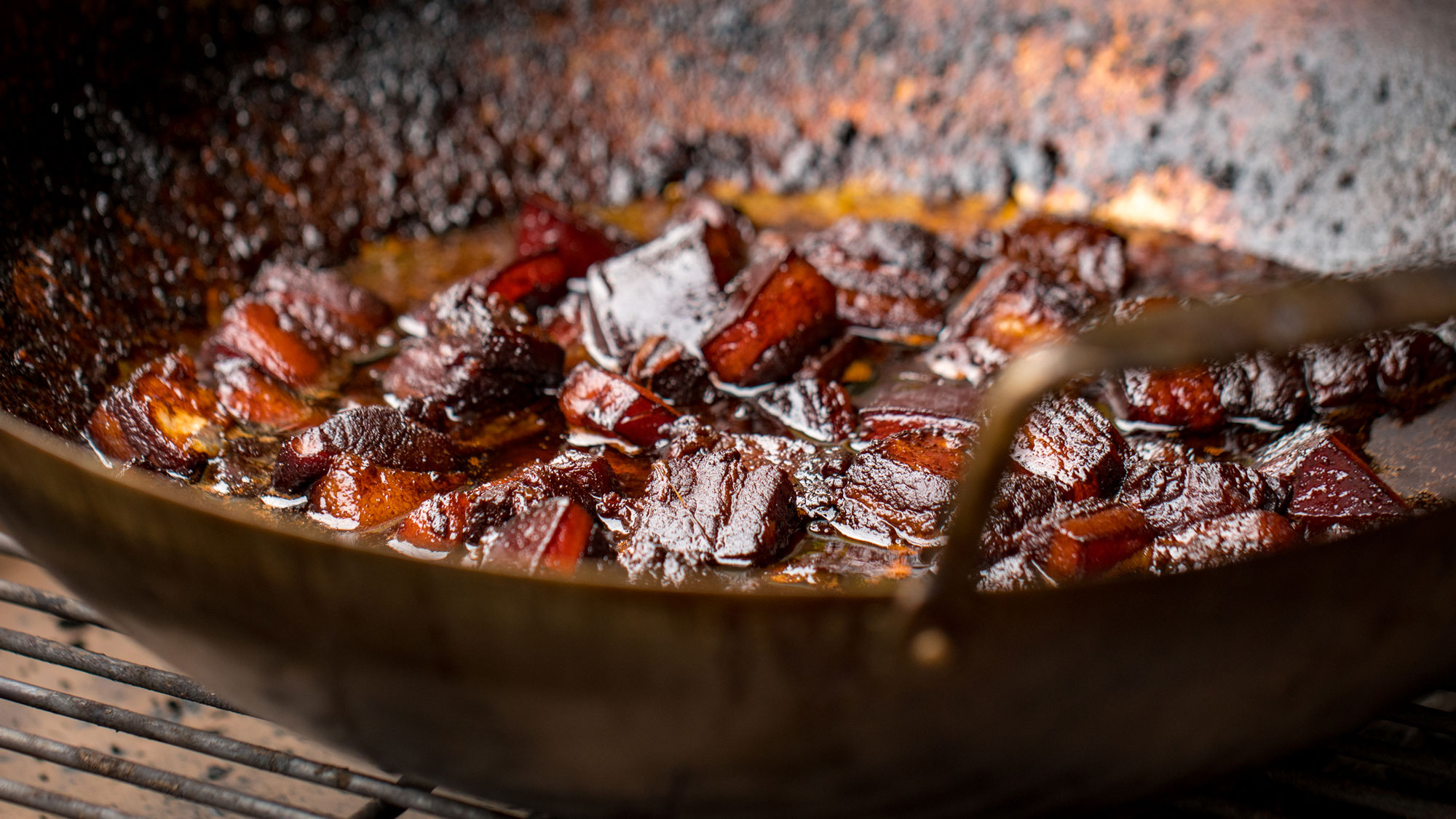 Serve with rice and pak choi.