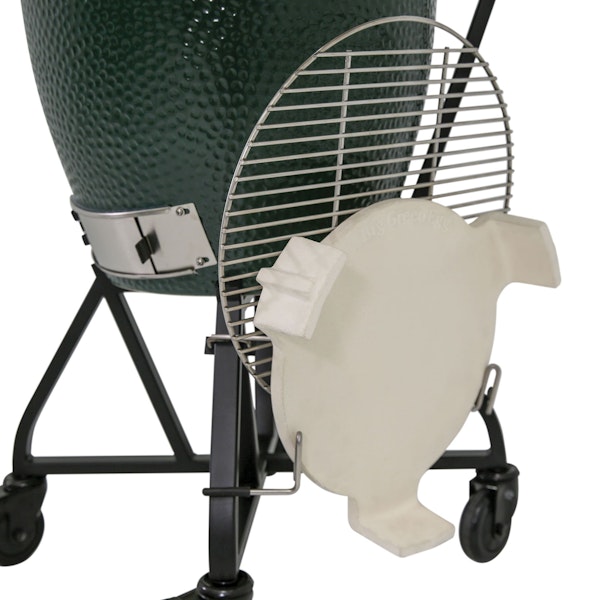 Utility Rack
For EGGs in IntEGGrated Nests, our Utility Racks offer a convenient solution for storing ConvEGGtors, cooking grids and Baking Stones. Manufactured from 304 stainless steel for all-weather use. Not compatible with the Modular Nest.
Code: AC6428
Made with usability in mind.
Simply clamp on to install and you'll be able to hold up to two surfaces on any IntEGGrated Nest or Handler. It really is as easy as that.