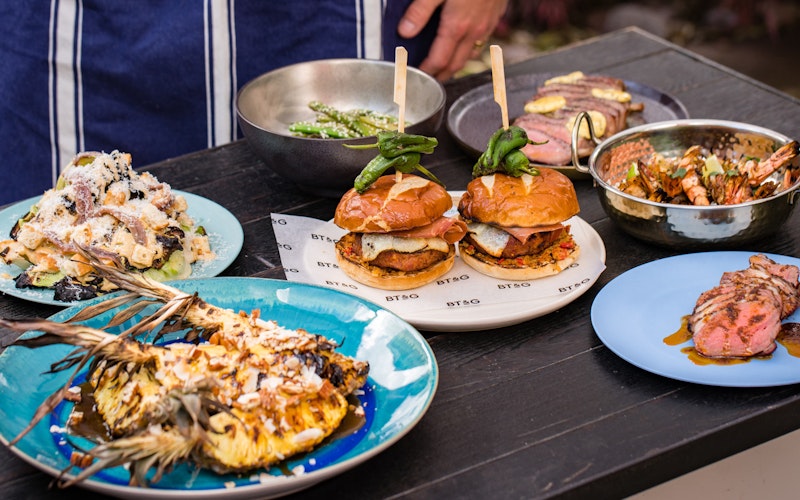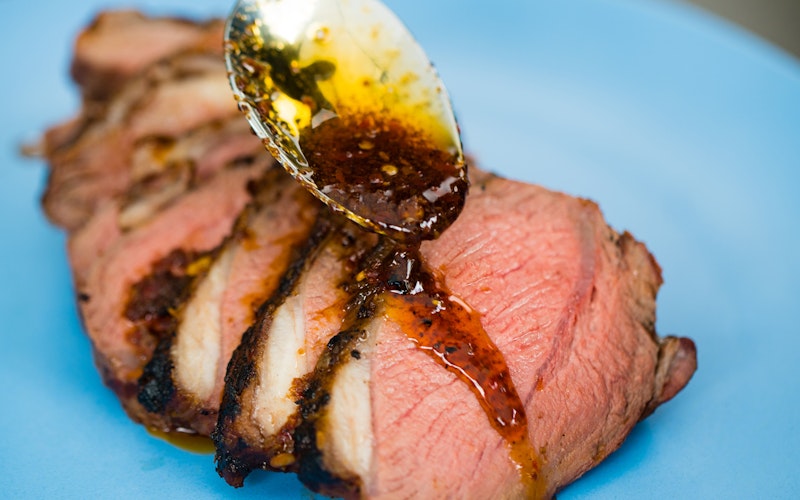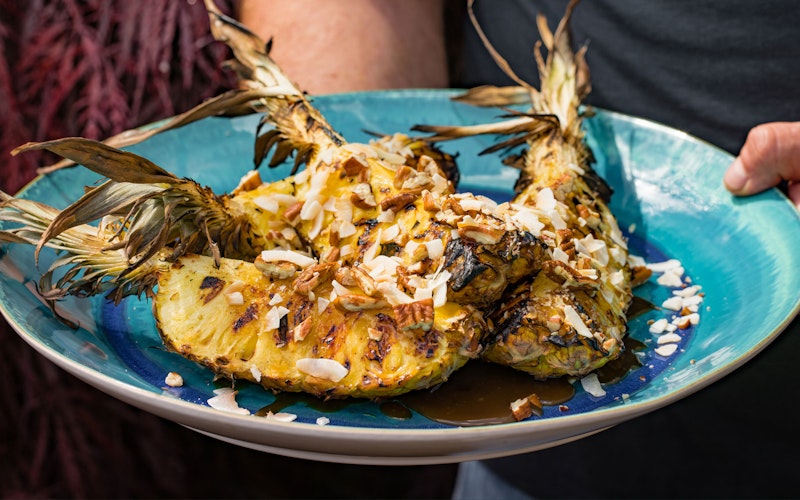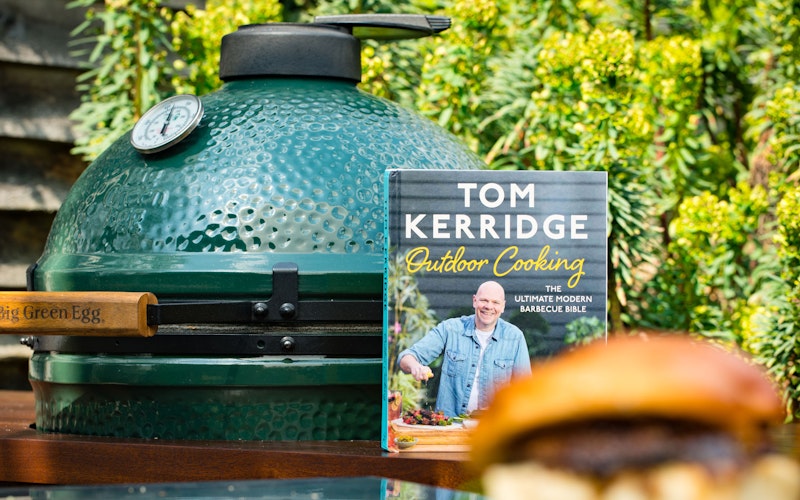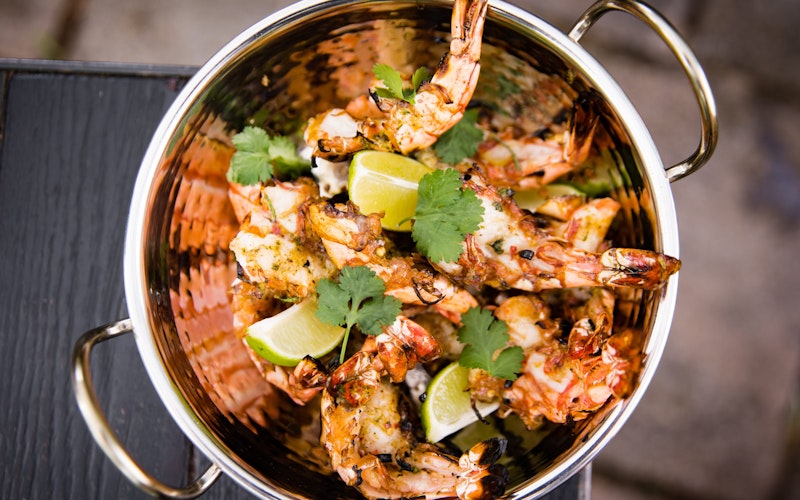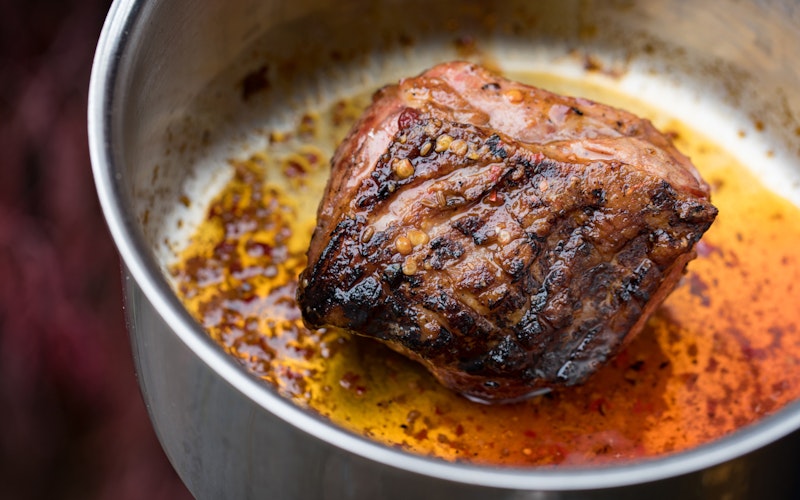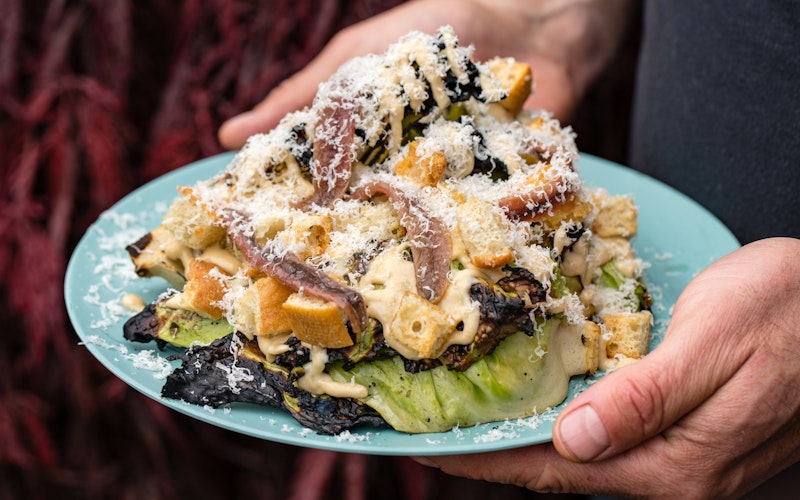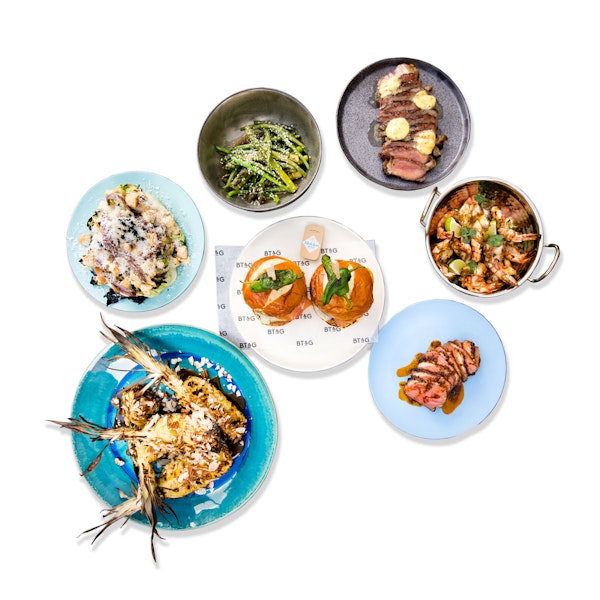 Tom Kerridge Barbecue Feast Box
Thirty specially curated ingredients. Seven tantalising barbecue dishes. One unforgettable experience box.
Hand-delivered to you, along with a signed copy of Outdoor Cooking, with love from Big Green Egg and Tom Kerridge
Delivery date: 18th June
Code: TKBBQFEASTBOX
What's in the box
Every box includes a signed copy of Tom's new book Outdoor Cooking as well as the ingredients to make 7 dishes inspired by the book. Ingredients are handpicked by Big Green Egg and Tom Kerridge in collaboration with suppliers from The Hand and Flowers, and the Butcher's Tap & Grill.
The Butcher's Tap & Grill Sirloin Steak with Cracked Black Pepper Butter
Butterfly Garlic and Chilli Prawns
Harissa Lamb Rump Steak
Spicy Pork and Chorizo Burger
Grilled Hispi Cabbage Caesar
Barbecued Green Beans and Asparagus with Miso and Sesame
Charred Pineapple with Salted Rum Caramel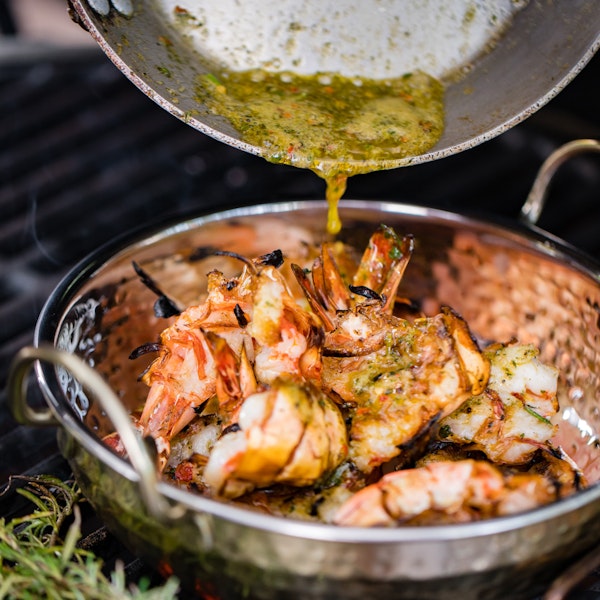 Designed for the Big Green Egg
Each and every recipe in the Barbecue Feast Box has been put together with the Big Green Egg in mind, for a feast that puts flavour first from start to finish.
Generously feeds 2-6 guests
The box will feed 2 people over the course of a weekend, or 6 if all the dishes are prepared at once. Meanwhile, the signed copy of Outdoor Cooking will ensure that others eat well for many years to come.
Featuring Tom Kerridge's most trusted suppliers
This extra special box features ingredients hand-picked by Big Green Egg and Tom, from the trusted suppliers to his acclaimed restaurants: The Hand and Flowers, and The Butcher's Tap & Grill.
Tom Kerridge's Cooking Outdoors
Every Barbecue Feast Box comes complete with a signed copy of Tom Kerridge's new cookbook: Outdoor Cooking. Featuring a wealth of insights and recipes from one of the UK's most beloved chefs, with this in your library, you'll learn just how much better fire cooking really is.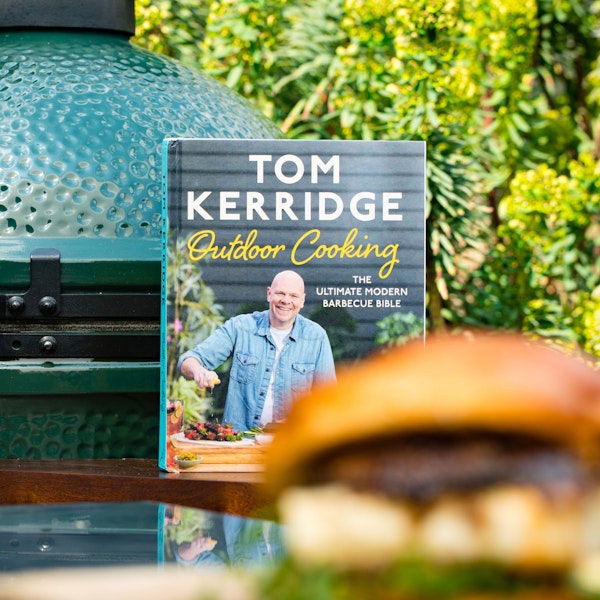 FAQs
An incredible ingredients box by Big Green Egg, curated by Tom Kerridge and taking inspiration from his new cookbook, Outdoor Cooking. As well as a signed copy of the book, each box includes ingredients to recreate 7 recipes.
Allergens (including gluten, dairy, shellfish, pork, mustards, nitrates, nuts, sesame, sulphites) are in bold
BUTTERFLY GARLIC & CHILLI PRAWNS: raw prawns, butter, garlic , red chilli, lime, coriander leaves
HARISSA LAMB RUMP: lamb rumps, extra virgin olive oil, ground cumin, rose harissa, butter, salt, black pepper
THE BUTCHER'S TAP AND GRILL SIRLOIN STEAK: 28 day aged sirloin steak, cracked black pepper, butter
SPICY PORK & CHORIZO BURGERS: Dijon mustard, minced pork belly, chorizo sausages, onion, cumin seeds, ground coriander, smoked paprika, polenta, bicarbonate of soda, thyme leaves, vegetable oil, red peppers, tomatoes, almonds, breadcrumbs, chilli flakes, parsley, lemon, cured ham, manchego cheese, padron peppers, burger buns
BARBECUED GREEN BEANS & ASPARAGUS: asparagus spears, green beans, soy sauce, tahini, fresh ginger, honey, rice vinegar, sesame oil, sesame seeds
GRILLED HISPI CABBAGE CAESAR: Hispi cabbage, Maldon salt, mayonnaise, salted anchovies, Parmesan, milk, sourdough
PINEAPPLE WITH SALTED RUN CARAMEL: Pineapple, dark muscovado sugar, butter, dark rum, double cream, coconut flakes, pecan nuts
Yes, the box contains gluten, dairy, shellfish, mustards, nitrates, nuts, sesame, sulphites. A full list of ingredients can be found in the box, but if you do have any food allergies, we think this box is best avoided.
The box will be delivered by DPD on Friday the 18th June 2021 on a 'next day' service.
Don't panic, we will ask you for any special instructions at checkout and DPD will leave your box in a safe place and take a photo for your reference.
Providing you give an accurate email address and mobile phone number, you will receive emails and text messages from DPD. We are using a third party vendor called Field & Flower to ship the box, so their name will appear in the communications.
Your order will be delivered in temperature controlled recyclable boxes with recyclable ice packs, keeping your food chilled for up to 36 hours. The ice packs may melt while your order is out for delivery, however, Field and Flower test box temperatures weekly to ensure the minimum chill time doesn't change.
Yes - the box is designed to be enjoyed on the weekend of the 19th & 20th June 2021. You can cook the dishes individually to spread them out throughout the weekend, or cook them all at once for one big feast.