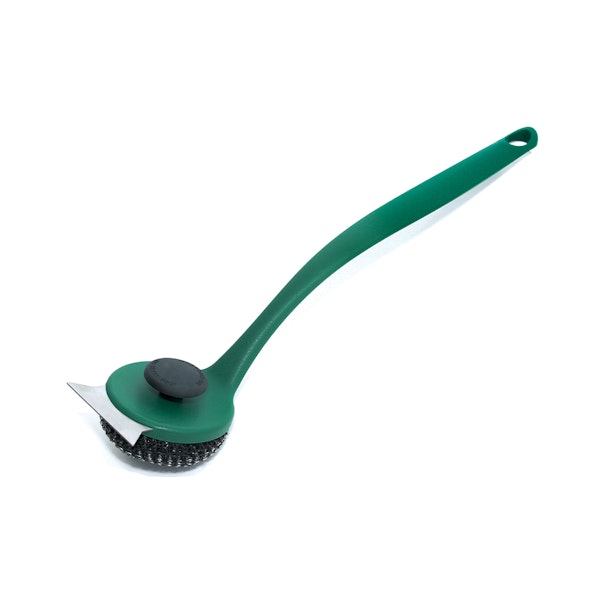 Stainless Steel Mesh Brush Scrubber
This may not be a glamorous product, but as far as cleaning goes, it's probably our favourite. The mesh is just so effective at removing caked-on grease, it ALMOST makes the tidying up process enjoyable.
Code: AC6430
The EGG pretty much cleans itself. But, if turning up the temperature doesn't burn off all your food fragments, the next step is just as easy.
For a deep clean, all you need to do is get your grid nice and hot, and then scrub off any caked on debris with your Brush Scrubber. Don't worry: the long handle will keep you safe from the heat.
More from cleaning