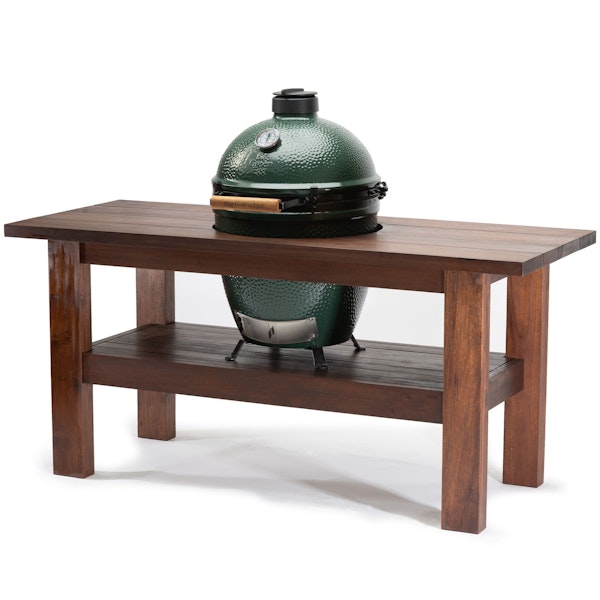 Premium Royal Mahogany Table for Large
A show stopping table for your EGG, made from sustainably-sourced plantation mahogany — with plenty of surface space for prepping, resting and serving your flavourful creations. Comes with a Table Nest for your EGG to sit on so there's no risk of the wood getting scorched.
Code: ACL238
Beautiful, Sustainable Materials
The Big Green Egg Premium Royal Mahogany Table is made of solid, sustainable-sourced hardwood, so buying one feels as good as it looks.
Lots of Surface Space
Prepping in your outdoor kitchen just got easier. The Premium Royal Mahogany Table features a huge amount of space for chopping, resting and finishing your cooks.
Built to Last
With an all-weather finish and robust construction, the Premium Royal Mahogany Table will be a pride-of-place fixture in your garden kitchen for years to come.
FAQs
Our Acacia and Royal Mahogany Tables have been treated to ensure they last as long as possible in all kinds of weather conditions. So long as you look after it, yours should last a lifetime. For an extra layer of protection, consider purchasing one of our covers — there's one for every EGG setup!
To make sure that your table continues to look amazing, we would recommend oiling it thoroughly with mineral oil once a year. It's also a good idea to purchase one of our covers to keep the weather at bay where possible.