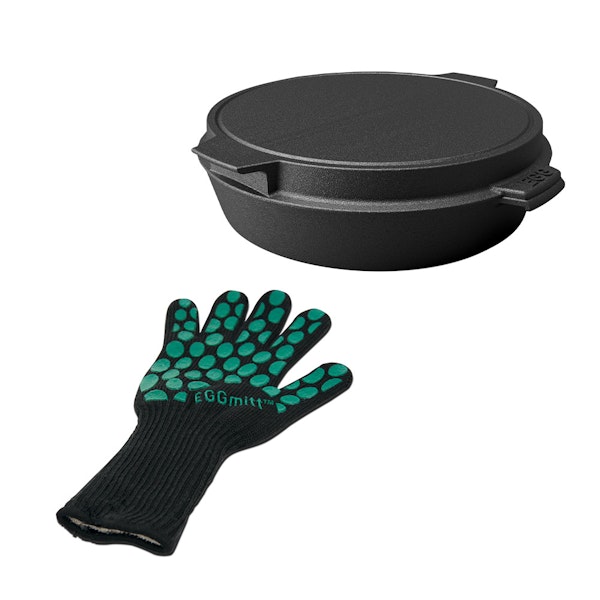 Pan Cooking Pack
With a Cast Iron Dutch Oven in your arsenal, the world of pan cooking is your oyster. Whether you're frying, simmering, or stewing, this Dutch Oven will make it taste better. With this pack, you can safely handle your creations while hot with our popular EGG Mitt Glove.
The Cast Iron Duth Oven is suitable for the Large and XL Big Green Egg. The MiniMax Cast Iron Plancha Griddle and Skillet doubles up as a Cast Iron Dutch Oven suitable for the MiniMax.
Code: ACPCPMM1
Super-Hot Cast Iron, Cool Enough to Handle
Professional-grade Cast Iron offers efficient heat distribution for versatile cooking, and excellent durability against day-to-day wear and tear. The highly heat resistant silicone of our EGG Mitt Glove protects you against that, for EGG-to-table convenience.
In the box
1 x Cast Iron Dutch Oven
1 x EGG Mitt Glove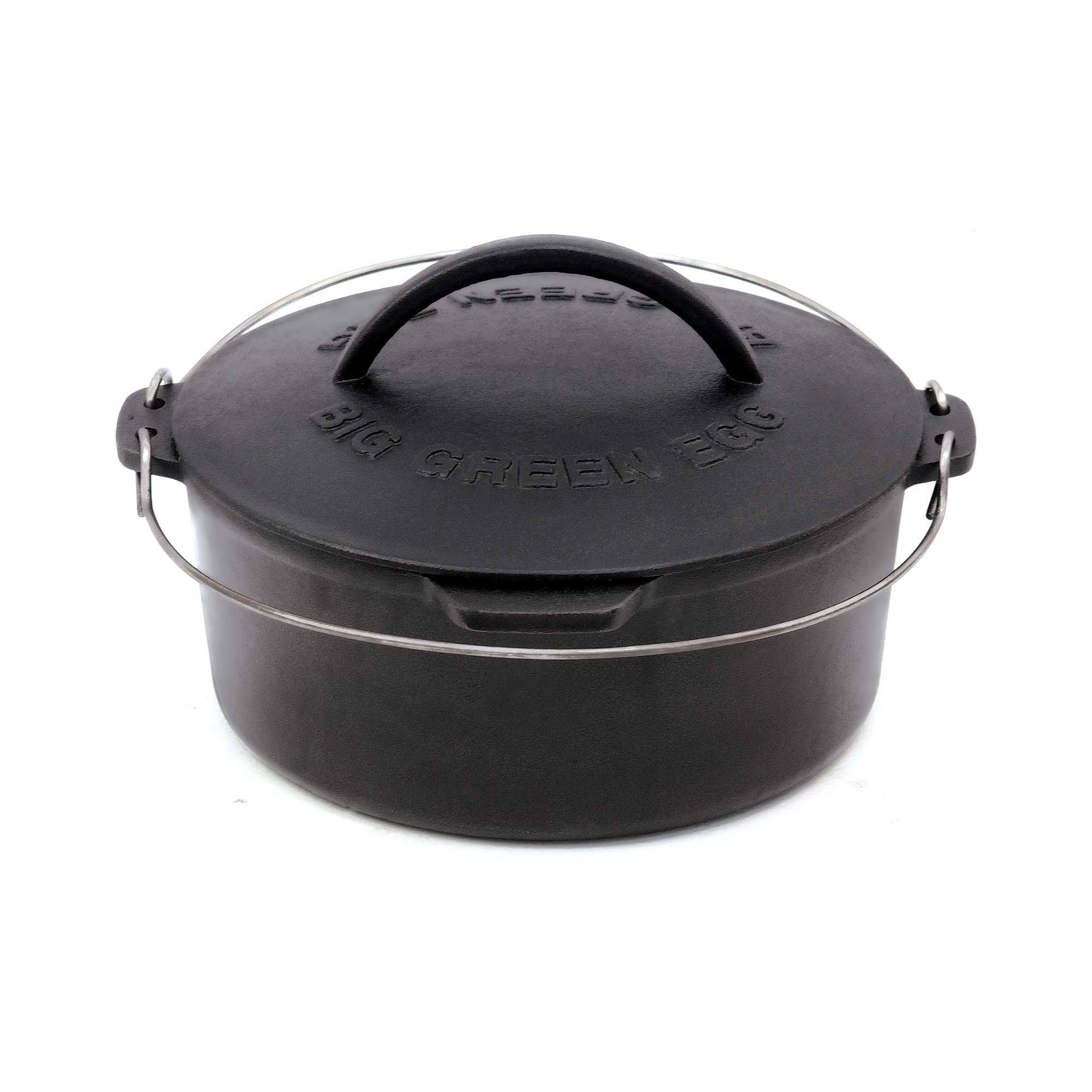 Cast Iron Dutch Oven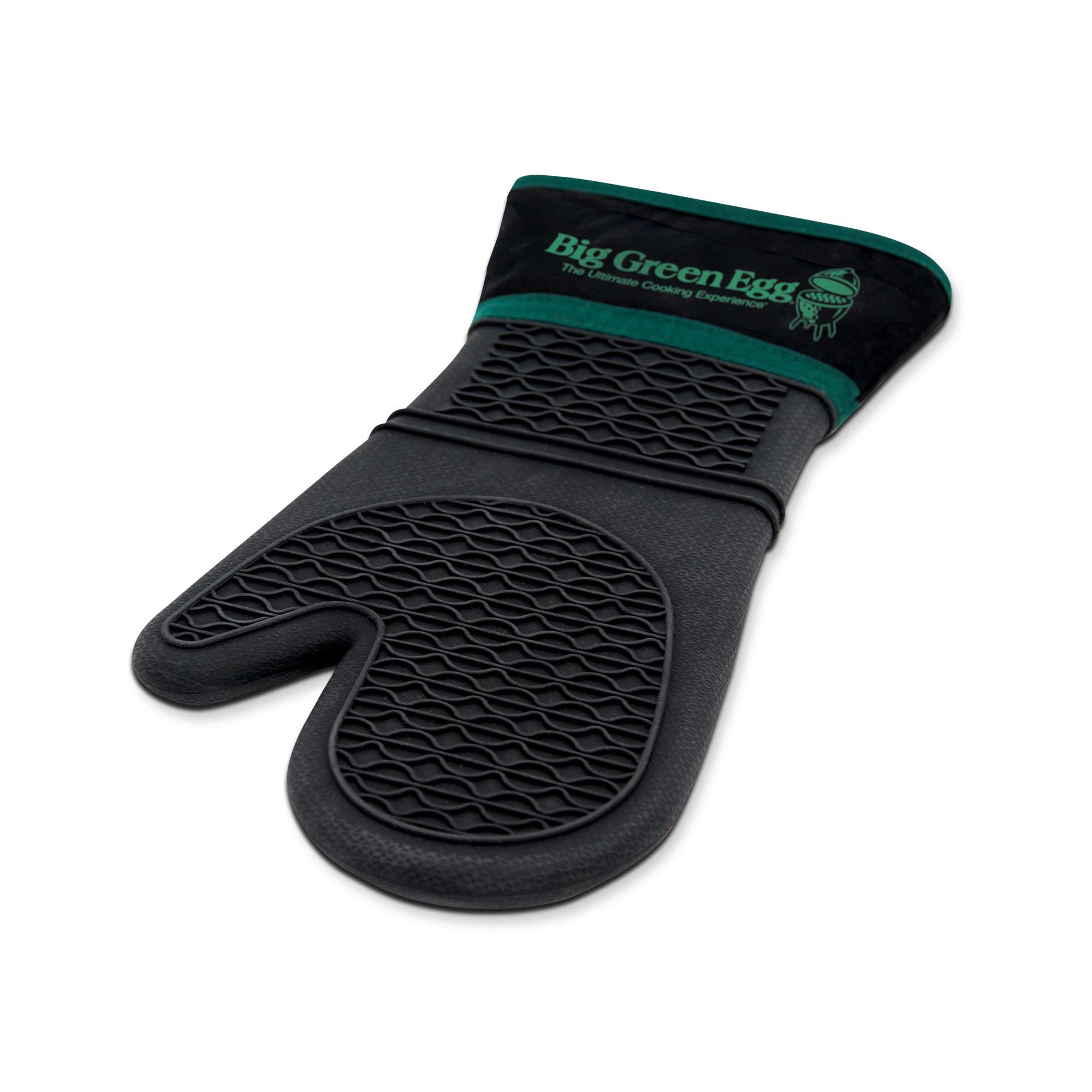 EGG Mitt Glove