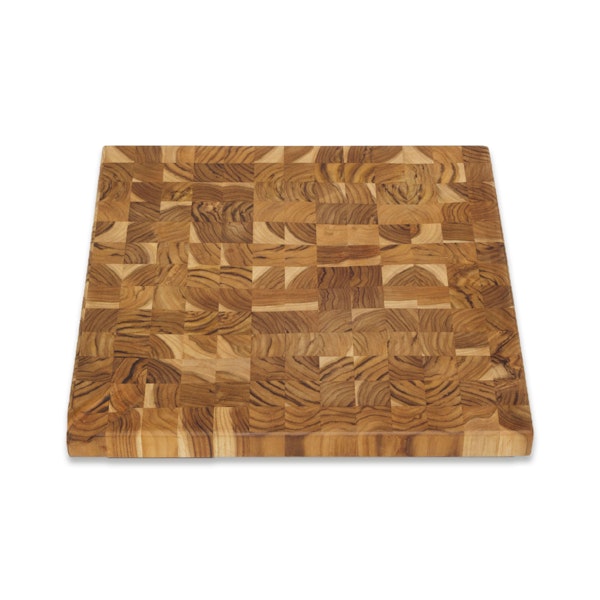 Large Teak Butcher's Block
Make sure you're feeling strong: these Butcher's Blocks are weighty. They're made out of sustainable teak, and no two are alike. It's an amazing cutting block for large joints of meat, thanks not only to its size but its tapered drip channel.
Code: AC7100
A multi-purpose centrepiece
If this solid butcher's block wasn't impressive enough, it's functional too: flip it over and you'll find a hollow cavity for resting and pulling meat.