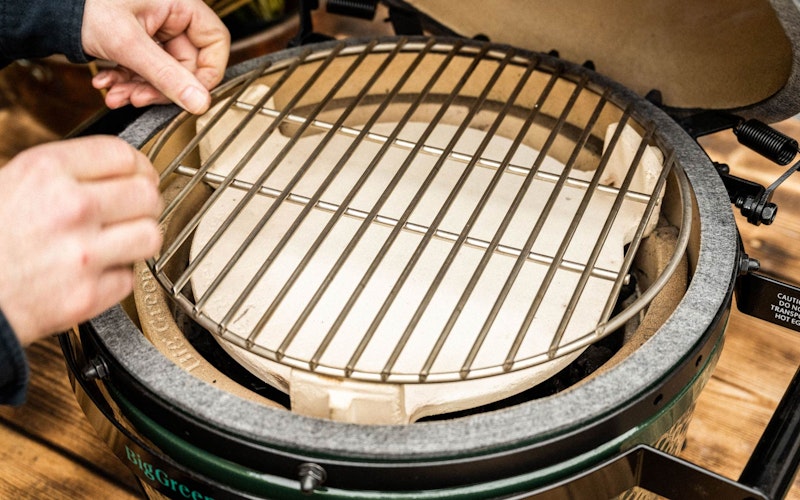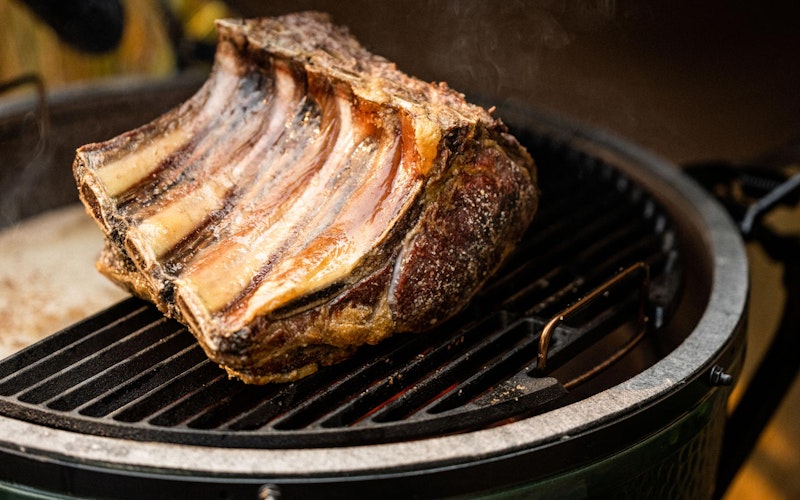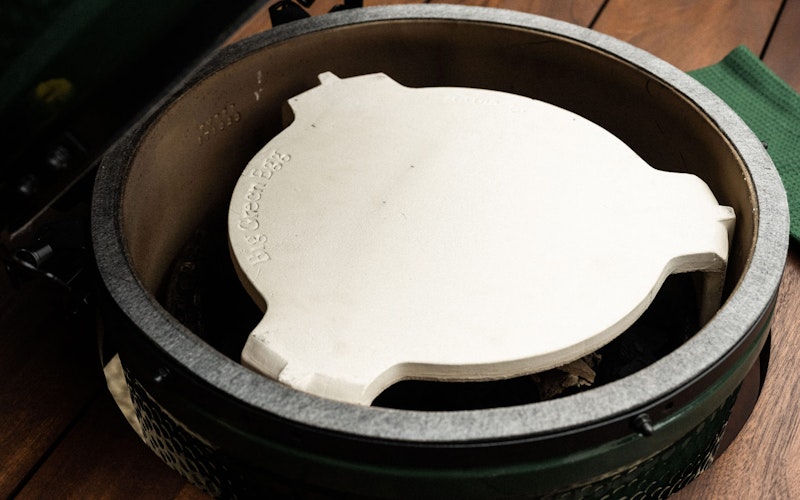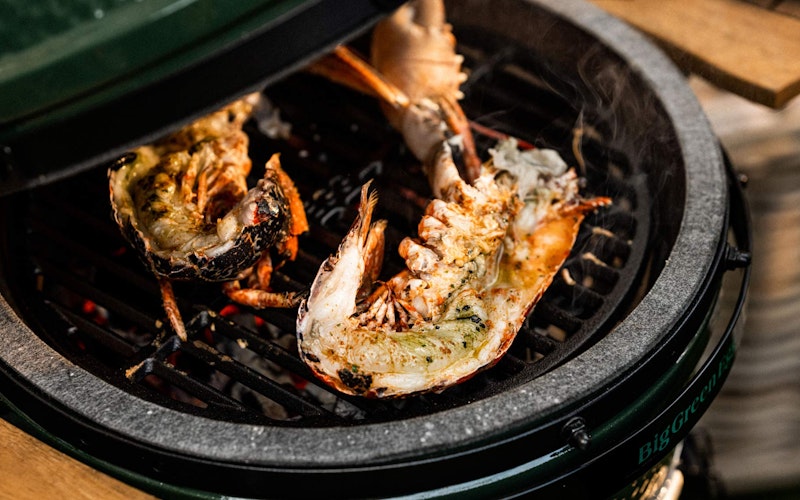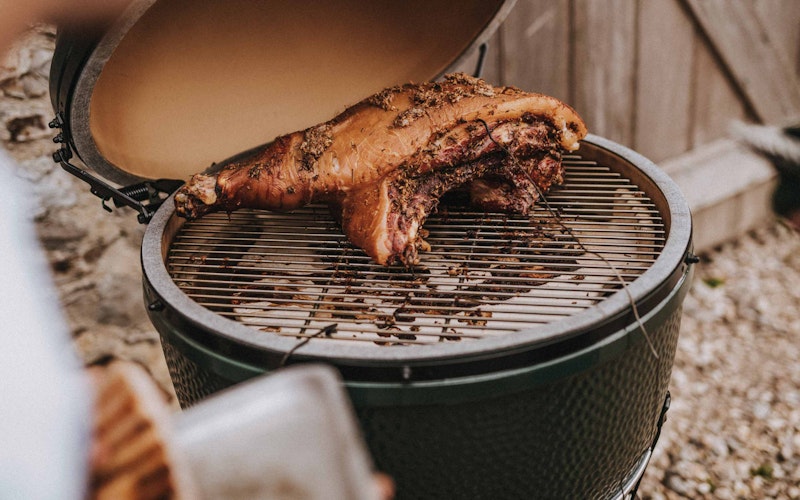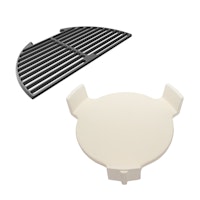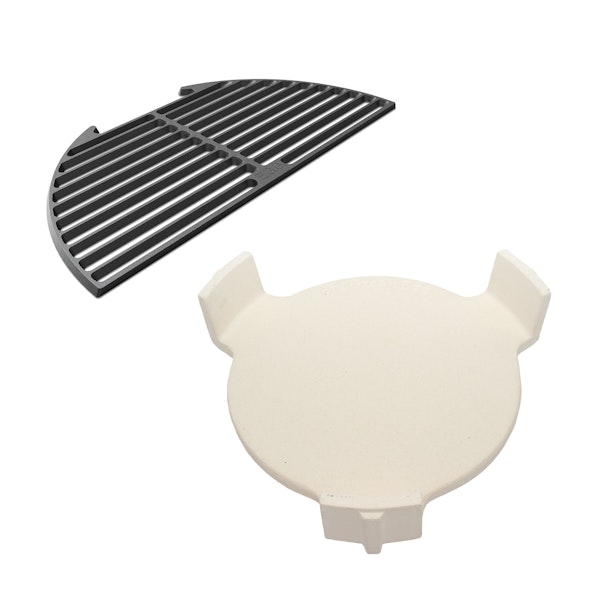 Essential Surfaces
Want delicious cooks from day one? The Cast Iron Searing Grid in our Essential Surfaces Kit will ensure a perfect char, while the ConvEGGtor will open up a world of indirect cooking - from low and slow to Sunday roasts. This is a must-have.
The full Cast Iron Searing Grid fits the MiniMax and Large EGGs, while the Half Moon Cast Iron Searing Grid fits the XL EGG.
DELIVERY NOTICE: Will be despatched during the week commencing 23rd May
Code: SK-ESSENTIALXL
The best of direct cooking
Only cast iron can conjure up the kind of deep, satisfying charlines you'd see in the world's best restaurants. The Searing Grid you'll find in this Pack retains and distributes heat with the best of them, for luscious flavours that also look fantastic on the plate.
XL has a Half Cast Iron Searing Grid. MiniMax and Large has a Full Cast Iron Searing Grid.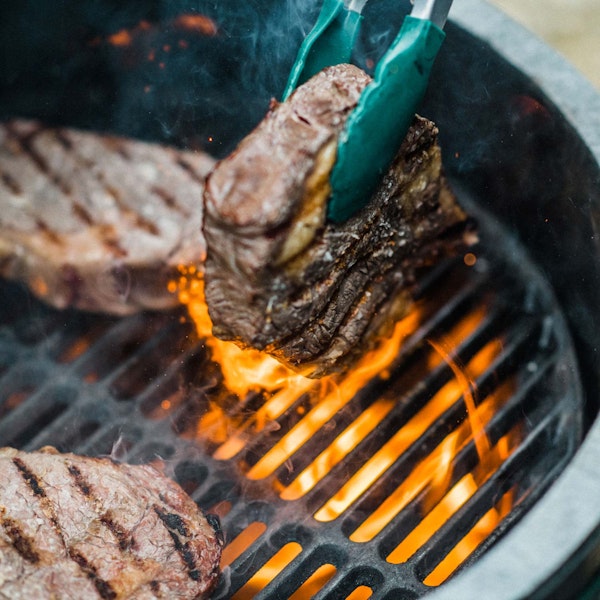 The ConvEGGtor. Changes. Everything.
One of the reasons there's an army of EGG enthusiasts the world over is that with an EGG, ANYTHING is possible. They have the ConvEGGtor to thank. This sheet of high quality ceramic deflects heat around the Dome of your EGG, transforming it from a barbecue into a convection oven. Low & Slow. Baking. Roasting. Smoking. No sweat.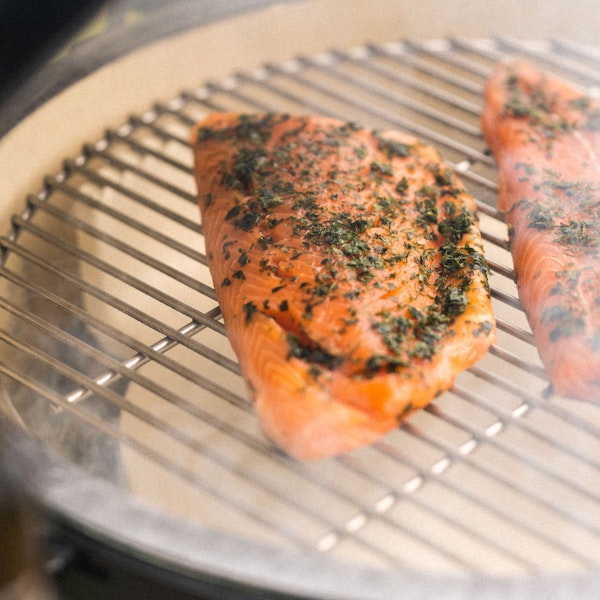 FAQs
Due to the weight and bulk of EGGs (which require special packaging and delivery on a pallet) we do not operate a sales or return period, except in the case of any defects or damage occurring during shipment which have been reported within 24 hours.
What is Direct cooking?
When you cook at a high temperature in direct contact with the cooking surface, that's searing. This cooking mode falls under the "direct heat" category, as whether you're using a searing grid, skillet, or plancha griddle, you'll be utilising the heat without anything blocking or deflecting it around the dome of the EGG.
What is indirect cooking?
When you're cooking directly, the flames cook your food. That's good for smaller items that take less time to cook or for things that can easily be flipped over. However, if you've got a large cut of meat with lots of connective tissue to break down, a loaf of bread that requires consistent, even heat all around, or something you're looking to roast or smoke at a very low temperature, direct cooking won't cut it for you.
By placing a ConvEGGtor into your firebox (or by using the EGGspander System), you block the direct heat and deflect it around the dome of your EGG. Thanks to the EGG's careful design and amazing ceramics, this heat bounces back to your food, cooking it indirectly.
If you have a lot of grease or food remnants on cooking surfaces, just turn up the temperature, leave it for half an hour or so and it will burn off like a self-cleaning oven. For any stubborn areas or carbonised food you can always use the mesh scrubber or ash tool. Ceramic or cast iron parts should NOT be immersed in water.
If you experience a problem with your Big Green Egg that you think could be covered under warranty email us at [email protected]. Include a photograph and description of what the problem is, and we'll do our best to help you out.