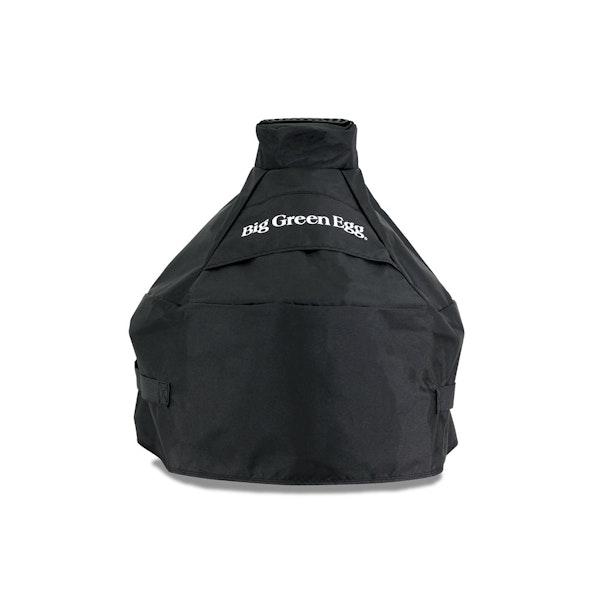 Cover for Mini
The perfect cover for storing your Mini EGG — even whilst still in its carrier. Ideal for stowing in the car boot for your next adventure.
Code: ACG540
Protective. Effective.
This weatherproof cover is ventilated to help prevent moisture build-up and comes sporting the Big Green Egg logo. Please note: this product is hand wash and line dry only. Don't use bleach either!