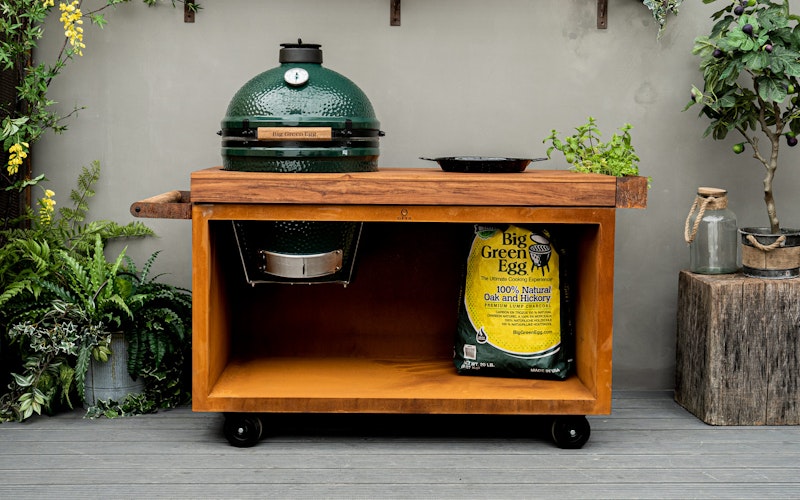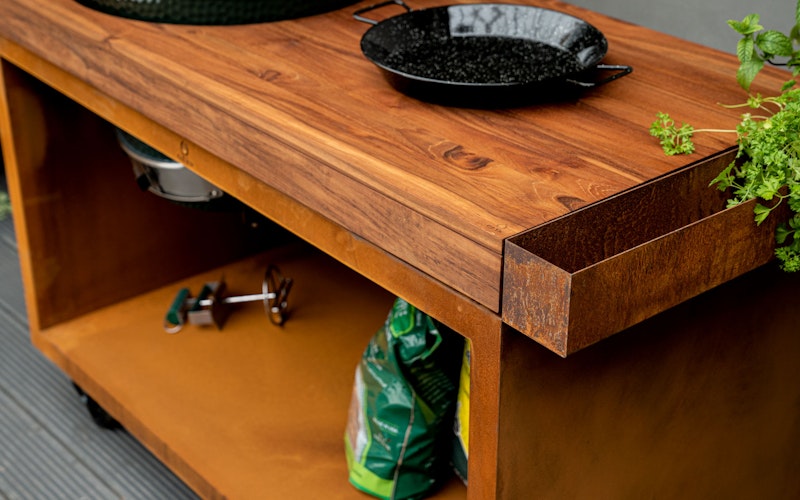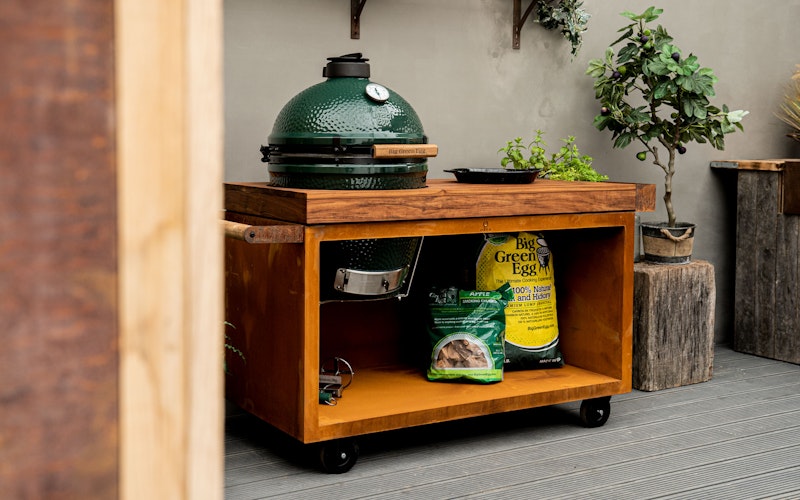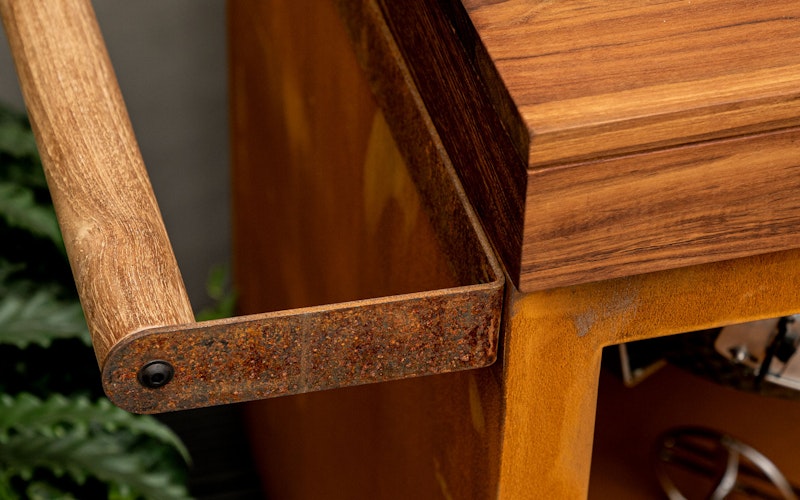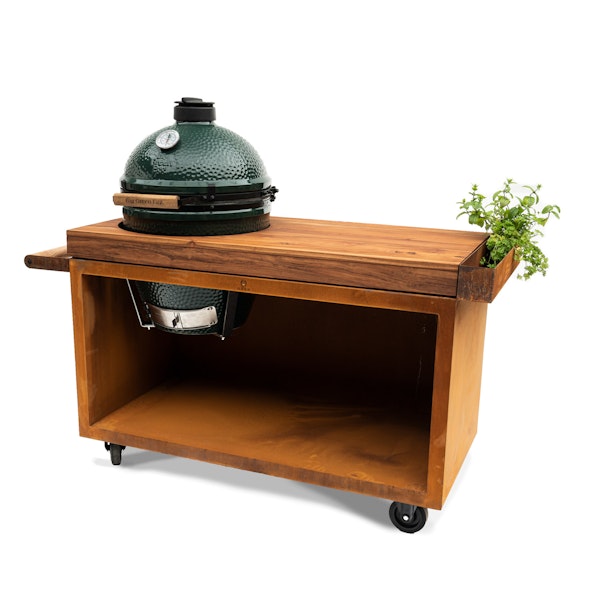 Corten Table 135 Teak Wood
Give your Large Big Green Egg a gorgeous industrial look with our new range of Corten Steel Tables, from OFYR. Each one features a unique aesthetic that only improves and develops over time. Our Corten Table comes with internal storage space for accessories and charcoal, and is equipped with caster wheels for mobility. The 135 also features a stunning solid teak block, which serves as a generous space for food preparation or mise en place. This also includes a Universal-fit EGG Cover C.
**PLEASE NOTE **- To be despatched week commencing 11th July
Code: O-K-T-135-PRO-TW-BGE-CB
Rugged Steel Construction
These Corten Steel tables are as tough as they come. With all-weather materials, that only improve with age, rest assured that your EGG will be sturdily rooted in place during a cook.
Modern European Design
As with all OFYR products, there's no denying that this table is a statement piece for your alfresco kitchen. The hard, striking lines are softened just enough thanks to an ergonomic handle and a hint of teak.
Built-in Herb Planter
As if this table wasn't eye-catching enough, its built-in planter allows you to add an extra flourish — as well as being a functional home for your favourite garden herbs.
FAQs
This table is topped with a solid teak work surface. As with all hardwood surfaces, you should consider treating it annually with a yacht-grade wood varnish to keep it in excellent condition. This surface is not intended to be used as a chopping board.
Corten Steel, also known as weathering steel, is a type of weatherproof metal that develops a distict patina over time. Instead of corroding when exposed to the elements, the steel develops its own protective film. The beautiful resulting rust patterns are unlike anything else. As this is a natural process, it can take a little time. If you want to speed things up, some light sandpapering can move this process along for you.
Sandpaper the corten sides, removing the oxidised dust. The metal will season over time, setting the rust into a unique pattern.
OFYR are known for their statement grills, that combine a convivial fire pit with a functional hotplate for cooking. Originally from Holland, the company has built a reputation amongst chefs and design enthusiasts.
Want to see more of the OFYR range? Head to www.ofyr.co.uk